I've written before about the powerful GTK3 CSS engine that drives the appearance of our favorite desktop OS.
Since my last post on the topic, GTK 3.4 brought in a lot of improvements, including among the others, support for most of the properties of the CSS3 backgrounds and borders family, linear gradients and the long requested inactive windows theming feature, which is showcased in GNOME 3.4.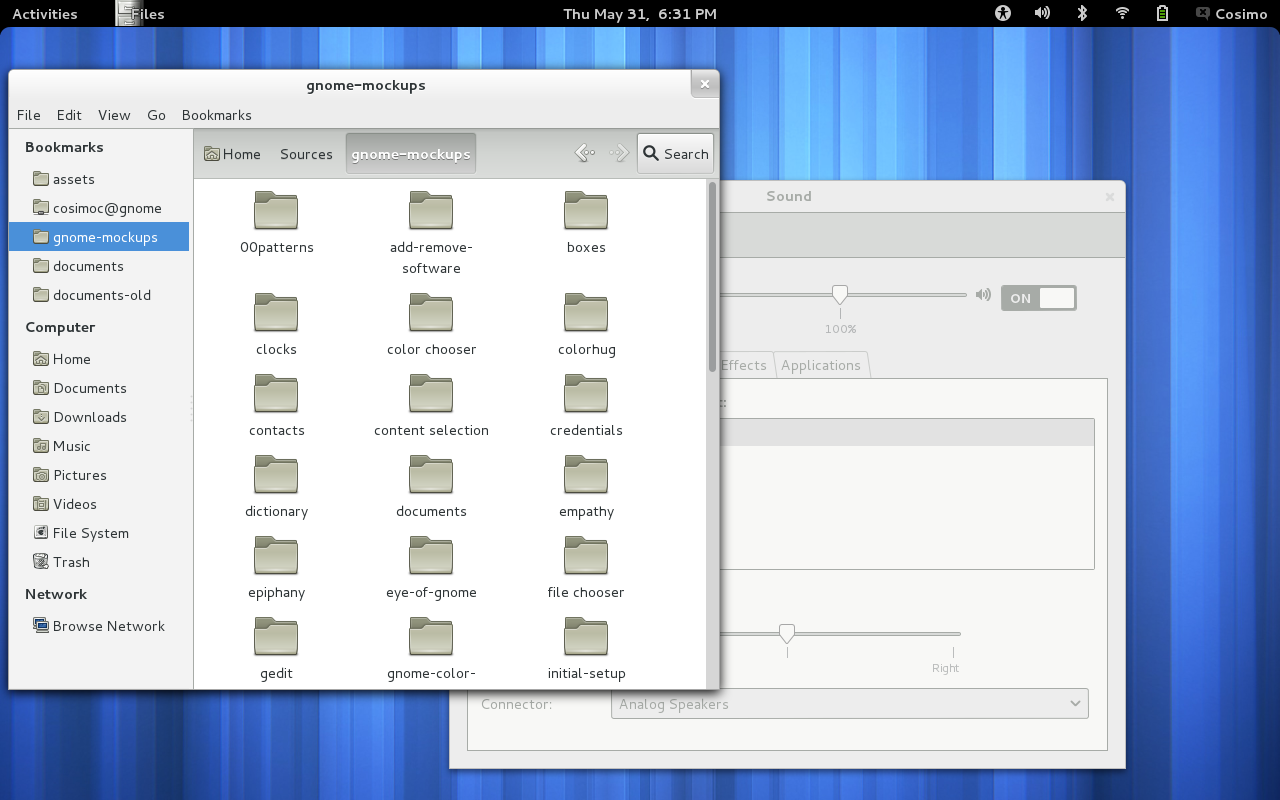 In the meanwhile, work didn't stop on the development branch of GTK, and Benjamin, after improving the performance of our CSS parsing/caching engine by a factor of 10 or so, implemented support for transitions. CSS animations are around the corner too, and GNOME 3.6 will make use of all this goodness for a look cooler than ever!
Another feature that will be in GTK 3.6 is support for multiple layers of background images for a single element, as specified by CSS3; in other words, where you could only render a gradient or a solid color before, you can now render an unbounded set of images and patterns. If you combine this with the other CSS3 background properties, and transitions, the possibilities of what you can do are basically endless! Code for this is already in the GTK master branch, so go grab it and play with it while it's hot!
This is a video I made to demonstrate these new features, enjoy 🙂