Last month, we had the pleasure of interviewing Øyvind Kolås, aka "pippin," about his work on GEGL — a fundamental technology enabling GIMP and GNOME Photos.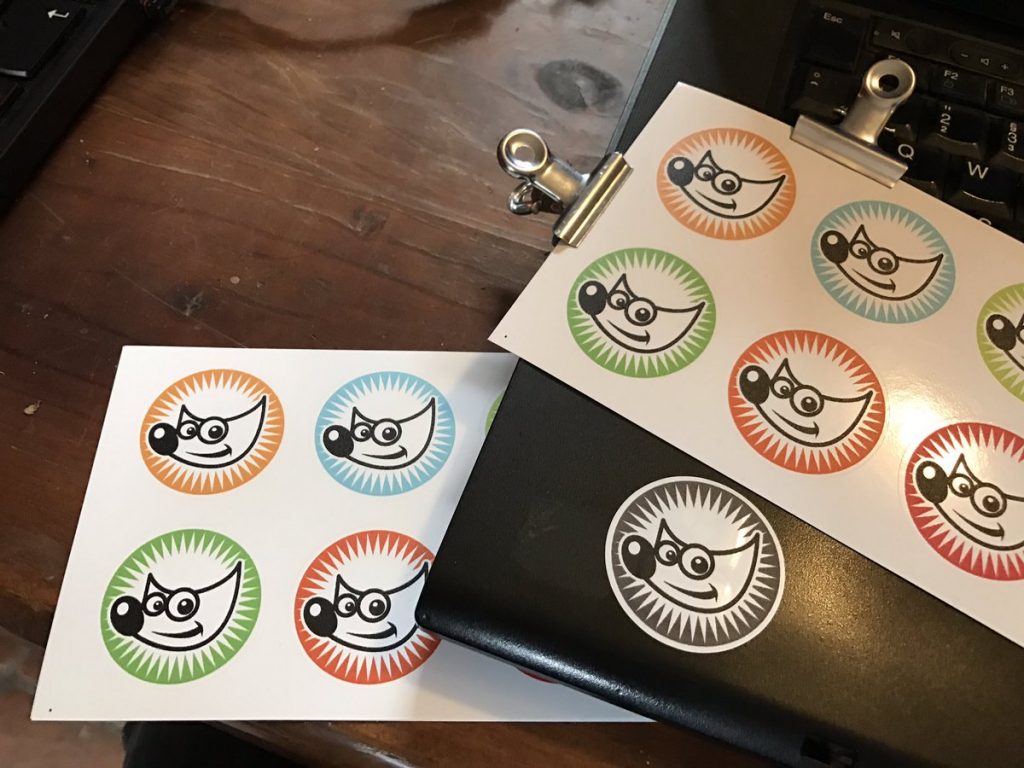 This interview is part of a "Giving Spotlight" series we are doing on some long-time GNOME contributors who have fundraising campaigns. The goal is to help GNOME users understand the importance of the technologies, get to know the maintainers, and learn how to support them.
Without further ado, we invite you to get to know Øyvind and his work on GEGL!
---
The following interview was conducted over email. 
Getting to know Øyvind
Where are you from and where are you based?
I'm from the town of Ørsta – in the end of a fjord in Norway, but since high-school I've been quite migratory. Studying fine art in Oslo and Spain, color science research at a color lab and lecturing multimedia CD-ROM authoring in south-eastern Norway, and working on GNOME technologies like Clutter and cairo for Opened Hand and Intel in London, followed by half a decade of low-budget backpacking. At the moment I am based in Norway – and try to keep in touch with a few people and places – among others England, Germany, and Spain.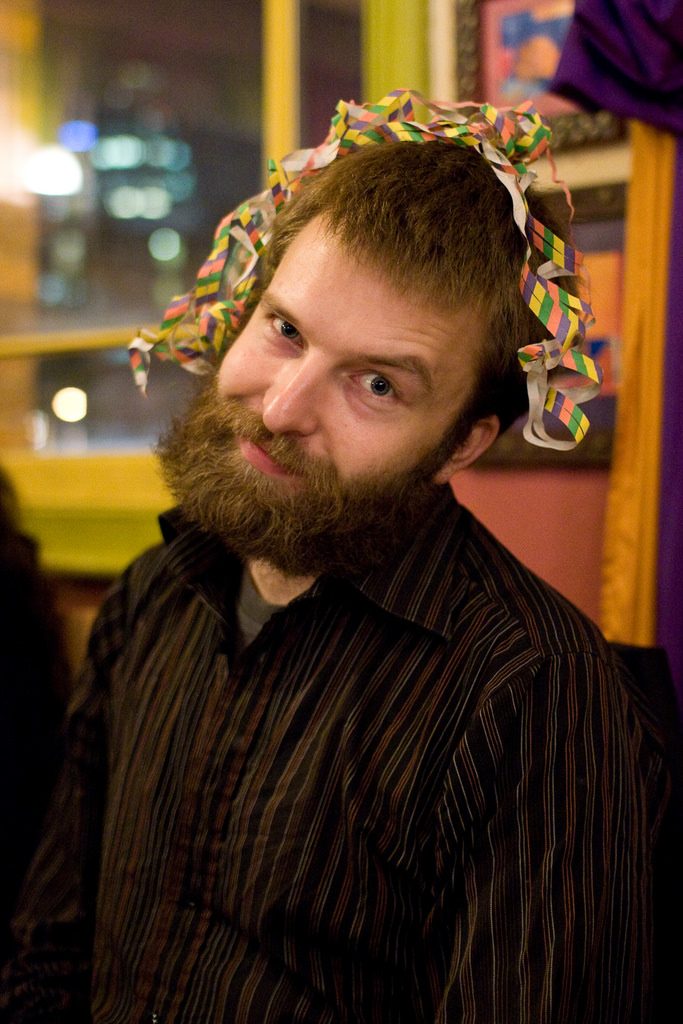 What do you do and how does it relate to GNOME?
I like tinkering with code – frequently code that involves graphics or UI. This results in sometimes useful, at other times odd, but perhaps interesting, tools, infrastructure, or other software artifacts. Through the years and combined with other interests, this has resulted in contributions to cairo and Clutter, as well as being the maintainer of babl and GEGL, which provide pixel handling and processing machinery for GIMP 2.9, 2.10 and beyond.
How did you first get involved in GNOME?
I attended the second GUADEC which happend in Copenhagen in 2001. This was my first in-person meeting with the people behind nicknames in #gimp as well as meeting in-person GIMP developers and power users, and the wider community around it including the GNOME project.
Why is your fundraising campaign important?
I want GIMP to improve and continue being relevant in the future, as well as
having a powerful graph-based framework for other imaging tasks. I hope that my continued maintainership of babl/GEGL will enable many new and significant workflows in GIMP and related software, as well as provide a foundation for implementing and distributing experimental image processing filters.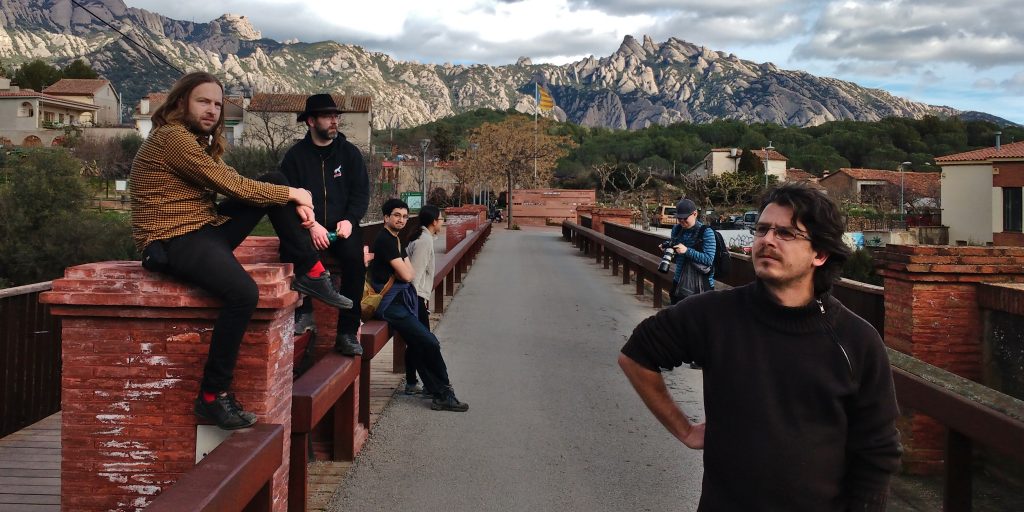 Getting to know GEGL
How did your project originate?
GEGL's history starts in 1997 with Rythm and Hues studios, a Californian visual effects and animation company. They were experimenting with a 16bit/high bit depth fork of GIMP known as filmgimp/cinepaint. Rythm and Hues succeeded in making GIMP work on high bit depth images, but the internal architecture was found to be lacking – and they started GEGL as a more solid future basis for high bit depth non-destructive editing in GIMP. Their funding/management interest waned, and GEGL development went dormant. GIMP however continued considering GEGL to be its future core.
How did you start working on GEGL?
I've been making and using graphics-related software since the early '90s. In 2003-2004 I made a video editor for my own use in a hobby collaboration music video/short film venture. This video editing project was discontinued and salvaged for spare parts, like babl and a large set of initial operations when I took up maintainership and development of GEGL.
What are some of the greatest challenges that you've faced along the way?
When people get to know that I am somehow involved in development of the GIMP project, they expect me to be in control of and responsible for how the UI currently is. I have removed some GIMP menu items in attempts to clean things up and reduce technical debt, but most improvements I can take credit for now, and in the future, are indirect, like how moving to GEGL enables higher bit depths and on-canvas preview instead of using postage stamp-sized previews in dialogs.
What are some of your greatest successes?
Bringing GEGL from a duke-nukem-forever state, where GIMP was waiting on GEGL for all future enhancements, to GEGL waiting for GIMP to adopt it. The current development series of GIMP (2.9.x) is close to be released as 2.10 which will be the new stable; it is a featureful version with feature parity with 2.8 but a new engine under the hood. I am looking forward to seeing where GIMP will take GEGL in the future.
What are you working on right now?
One of the things I am working on – and playing with – at the moment is experiments in color separation. I'm making algorithms that simulate the color mixing behavior of inks and paints. That might be useful in programs like GIMP for tasks ranging from soft-proofing spot-colors to preparing photos or designs for multi-color silk-screening, for instance for textiles.
Which projects depend on your project? What's the impact so far?
There are GIMP and GNOME Photos, as well as imgflo, which is a visual front-end provided by the visual programming environment noflo. GEGL (and babl, a companion library), are designed to be generally useful and do not have any APIs that could only be considered useful for GIMP. GEGL itself also contains various example and experimental command line and graphical interfaces for image and video processing.
How can I get involved? 
GEGL continues needing, and thankfully getting, contributions, new filters, fixes to old filters, improvements to infrastructure, improved translations, and documentation. Making more projects use GEGL is also a good way of attracting more contributors. With funds raised through Liberapay and Patreon, I find it easier to allocate time and energy towards making the contribution experience of others smoother.
And now a few questions just for fun…
What is your favorite place on Earth?
Tricky, I have traveled a lot and not found a single place that is a definitive favorite. Places I've found to be to my liking are near the equator and have little seasonal variation, as well as are sufficiently high altitude to cool down to a comfortable day high temperature of roughly 25 degrees Celsius.
Favorite ice cream?
Could I have two scoops in a waffle cone, one mango sorbet, one coconut please? 🙂
Finally, our classic question: what do you think cats dream about?
Some cats probably dream about being able to sneak through walls.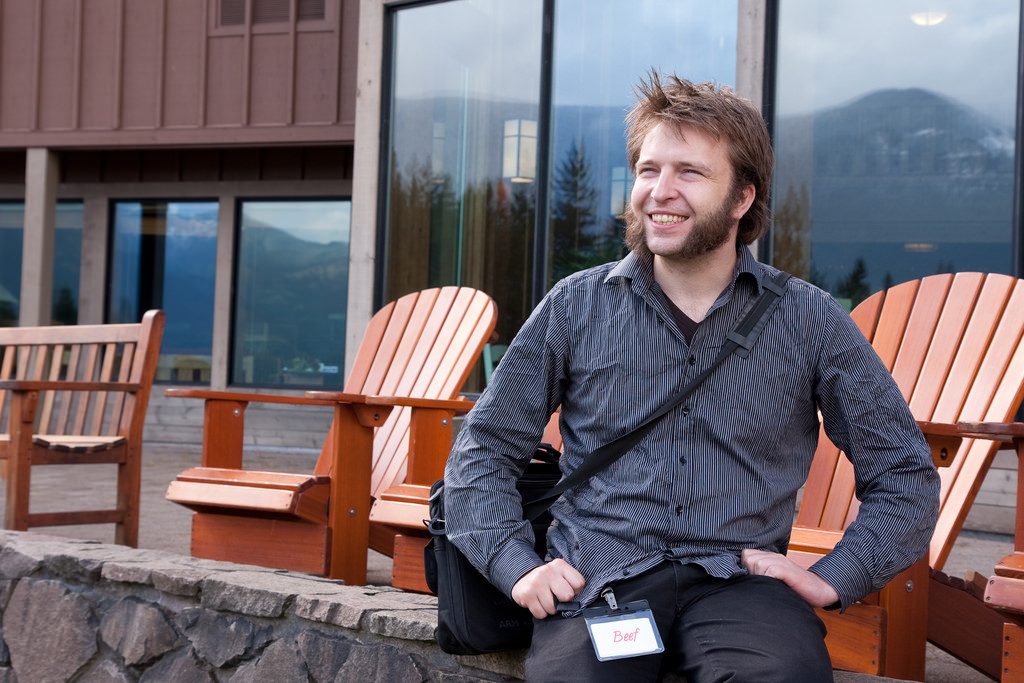 Thank you, Øyvind, for your answers. We look forward to seeing your upcoming work on GEGL this year and beyond!
---
Please consider supporting Øyvind through his GEGL Liberapay or GEGL Patreon campaigns.