Welcome to the February Friends of GNOME Update!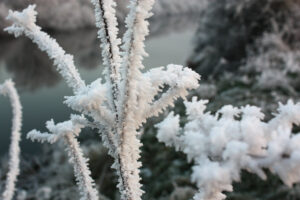 GNOME on the Road
Typically FOSDEM is a big deal for the GNOME Foundation. We have a booth, we give talks, we run hackfests, there is GNOME Beers, and we have lots and lots of meetings. This year FOSDEM was a little different.
While we didn't give any talks or run a hackfest, we had a virtual stand. For us, the highlight of this was having scheduled hours in the chat, during which we talked with participants about different GNOME-related topics. It was great to meet people, and it's always fun to talk about GNOME.
Our GNOME Beers event was also a lot of fun. Around 40 people joined Neil McGovern for a tour of three different Belgian beers. We learned more about beer than many of us expected to.
In March, Neil will be speaking at LibrePlanet 2021, the Free Software Foundation's annual conference. LibrePlanet 2021 takes place online March 20-21.
Events Hosted By GNOME
We have four upcoming events we'd like to share with you.
GNOME Latino Event
With a goal to have a one day event to celebrate GNOME in Latin America, we're supporting a GNOME event that will take place entirely in Spanish and Portuguese. This will take place on March 27th, and an event on events.gnome.org will be added soon.
Community Education Challenge Phase Three Winner Showcase
On April 7 at 17:00 UTC, the Community Education Challenge phase three winners will be showing off the work they've done on their projects — and you can join us. These projects have been working for months to build programs and tools to help people get involved in building FOSS and with the GNOME community. You can learn more about them online.
Linux App Summit
We co-organize the Linux App Summit with KDE. This year's conference is taking place online, May 13 – 15. LAS is about building and sustaining a Linux application ecosystem. We believe that having many excellent apps is important to promote FOSS adoption, including GNOME.
The call for papers is open, so consider submitting a talk today! We're looking for sessions on everything related to apps, including legal and licensing and community growth and care, in addition to more technical topics.
GUADEC
We have also announced GUADEC 2021! GUADEC will take place July 21 – 25, also online. GUADEC is the GNOME conference, covering everything GNOME and many general FOSS topics in talks, birds of a feather sessions, and workshops.
The call for abstracts it open. We're looking for talks related to FOSS in general as well as GNOME specifically. Past talks I've personally enjoyed have been on growing the tech community in Kenya; the environmental impact of tech and what we can do about it; better communication with open, remote collaborative communities; how to have great meetings; and many GNOME specific topics.
While a formal announcement will be coming soon, we're pretty excited about the GUADEC keynotes, Hong Phuc Dang and Shauna Gordon-McKeon.
Technical Developments
Since GTK 4.0 released, we've put out several bug fixes. We've been working with the community on GTK 4.2, which should be ready in time for the GNOME 40 release. We're also working on revamping the documentation, including using a new tool to generate references from the introspection data also consumed by the various language bindings.
GNOME has been doing a lot of work on GNOME Shell for GNOME 40. This includes numerous UX updates. You can read about them on the GNOME Shell & Mutter blog. Topics include multi-monitor development, the user resting and research that went into the design changes, and general status updates.
Outreachy
We're always excited for Outreachy, and this round is no different! We are currently looking mentors (signup by March 5). You can submit an idea online.
Outreachy provides paid internships in FOSS (and in this case in GNOME) for people who face systemic bias that historically has made it difficult for them to participate in FOSS and/or the technology industry.
We are planning on participating in Google Summer of Code, and will share more details as they arise. You can check out project ideas on GitLab.
Chat Evaluation
GNOME uses a number of different communication tools: IRC, Matrix, Rocketchat, and Telegram. Kristi Progri is in the process of leading a chat evaluation. This is to determine which communication channels people are using, and how and why they are using those channels. Preliminary research has been completed, and we'll be working on to surveying the community in March.
Thank you!
We try to highlight the most exciting things we're working on in this Update, but we do a lot more, including infrastructure support, community work, and things like taxes. Your generosity helps us make sure we can get everything done. Thank you.