In the last months I have been working for bq. Bq is a spanish company making ereaders
and tablets and it's actually the market leader in Spain for ereaders and Android based tablets.
Last week, we are launched one great product I have been working on: bq Cervantes Touch: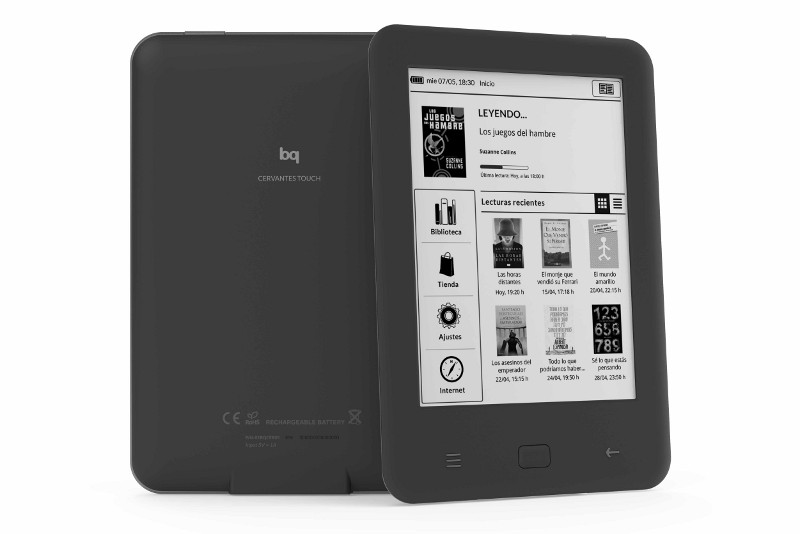 This is a very nice device powered by a modern Freescale processor, state-of-art e-ink screen with a IR touch sensor and very nice power consumption. It should give the best reading experience out there. But the real important stuff is the software. The device is powered by a emdebian linux distribution and a custom reading application. Some
notes:
Very aggressive power management.
Quick and fast wifi management powered by connman
Qt based UI
On-line services
This last item, the on-line services allows you not only to buy new books from the store, but also sharing your reading experience with your iOS or Android devices and your desktop computer. This means reading the books you have purchased with your own comments, marks, notes, highlights, bookmarks, reading stats, position, etc..
I am really proud to be in a team that is competing with giants like Amazon (Kindle), Barnes&Noble (Nook) and Kobo and actually making a better product at a very competitive price.
The development of this device has been exciting and has involved playing with very different parties: component providers (Neonode IR, Broadcom WiFi chipset, Freescale, etc…), platform team, UI design team, etc…
For the future we are working hard on new software releases (provided as OTA) including bug fixes, a revamped UI and some new social features (like sharing paragraphs of a book you are reading on twitter/facebook, comments, reviews, etc…). Also we are planning a "hackers" edition firmware that will remove some proprietary  stuff we
are forced to include (that's the price you have to pay if you want to support Adobe DRM books 🙁 ) and will give root access to the device, so you could customize your software, play games and any other crazy stuff.