By popular request, there is now a list of recently updated applications in the gnome-software overview page.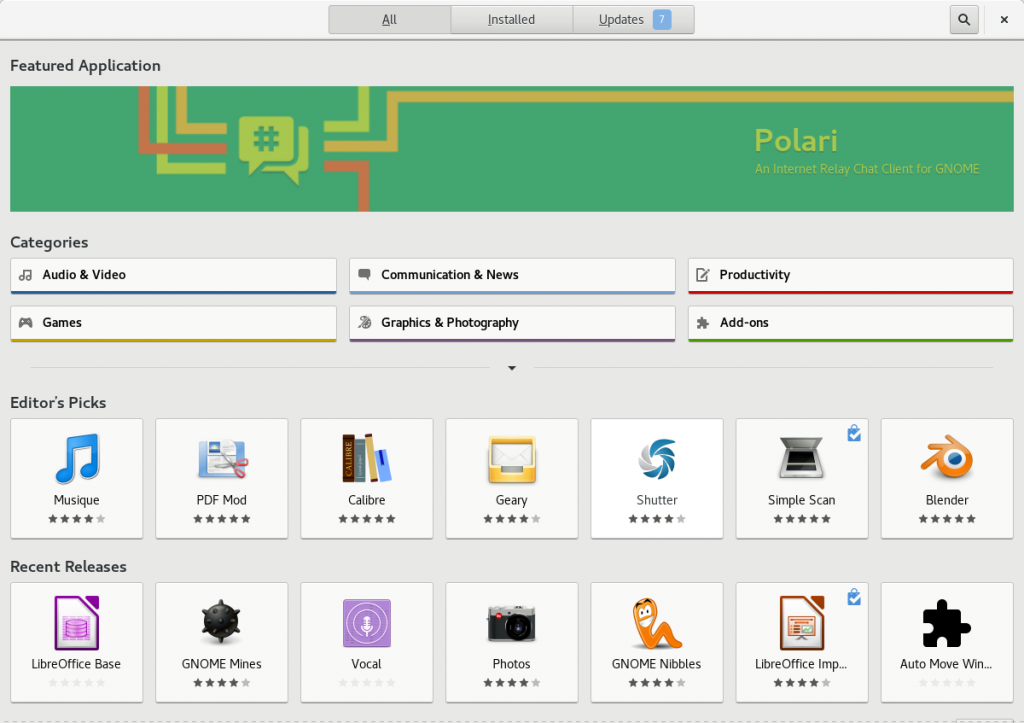 Upstream applications have to do two things to be featured here:
Have an upstream release within the last 2 months (will be reduced as the number of apps increases)
Have upstream release notes in the AppData file
Quite a few applications from XFCE, GNOME and KDE have already been including <release> tags and this visibility should hopefully encourage other projects to do the same. As a small reminder, the release notes should be small, and easily understandable by end users. You can see lots of examples in the GNOME Software AppData file. Any questions, please just email me or leave comments here. Thanks!