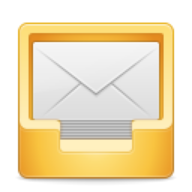 We're pleased to announce the release of Geary 0.2, Yorba's lightweight email client.  Geary organizes your email by conversations rather than threads and offers full HTML composition, attachments, and more.  Geary is compatible with Gmail, Yahoo! Mail, and most IMAP servers.  It's written in Vala and features a fully-asynchronous engine for sending and receiving email.
Features and improvements for this release include:
* Support for sending and receiving attachments
* Address autocompletion when composing a message
* New mail notification for GNOME Shell and Unity
* Outbox for scheduled delivery of messages
* Better visual presentation of conversations
* Full SSL and STARTTLS support
* Fine-grained control of account information for connecting to Dovecot and generic IMAP servers
* Database optimizations
* Composer window redesign and bug fixes
* Numerous bug and stability fixes
The Geary 0.2 tarball is available for download.  See Yorba's wiki for information on building, running, and contributing to Geary.  Report bugs and feature requests at Yorba's Redmine server.  (You must create an account before adding or modifying tickets there.)
Ubuntu users can also find a version for Precise Pangolin (12.04) on Yorba's PPA.  Adventurous users may also wish to subscribe to Yorba's Daily PPA.