Yesterday I on a bus ride from São Paulo I had the opportunity to see some of the developments tools available on OSX. Shark and mallocdebug are quite interesting, bling-bling for the developer masses.
When I woke up this morning I realized that it shouldn't be too difficult to do something similar on top of valgrind.
[…later in the evening and 500 lines typed down…]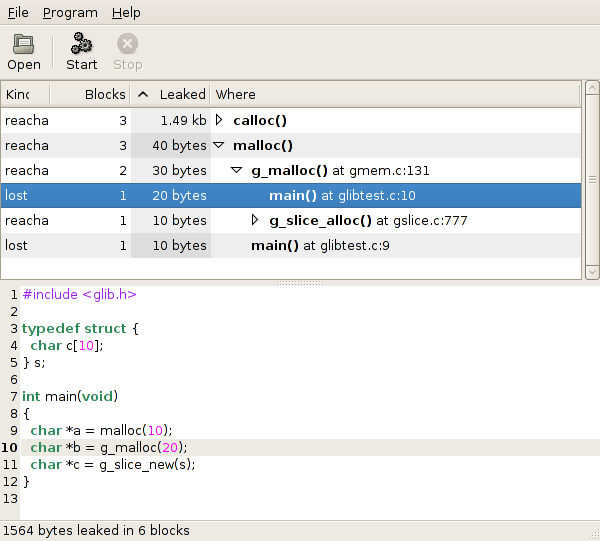 It's quite useful already, it groups all the leaks by the topmost function which is a bit easier to follow than the output valgrind usually gives us.
You can find a tarball here if you want to play around with it.
Update: I uploaded a bzr branch to launchpad: