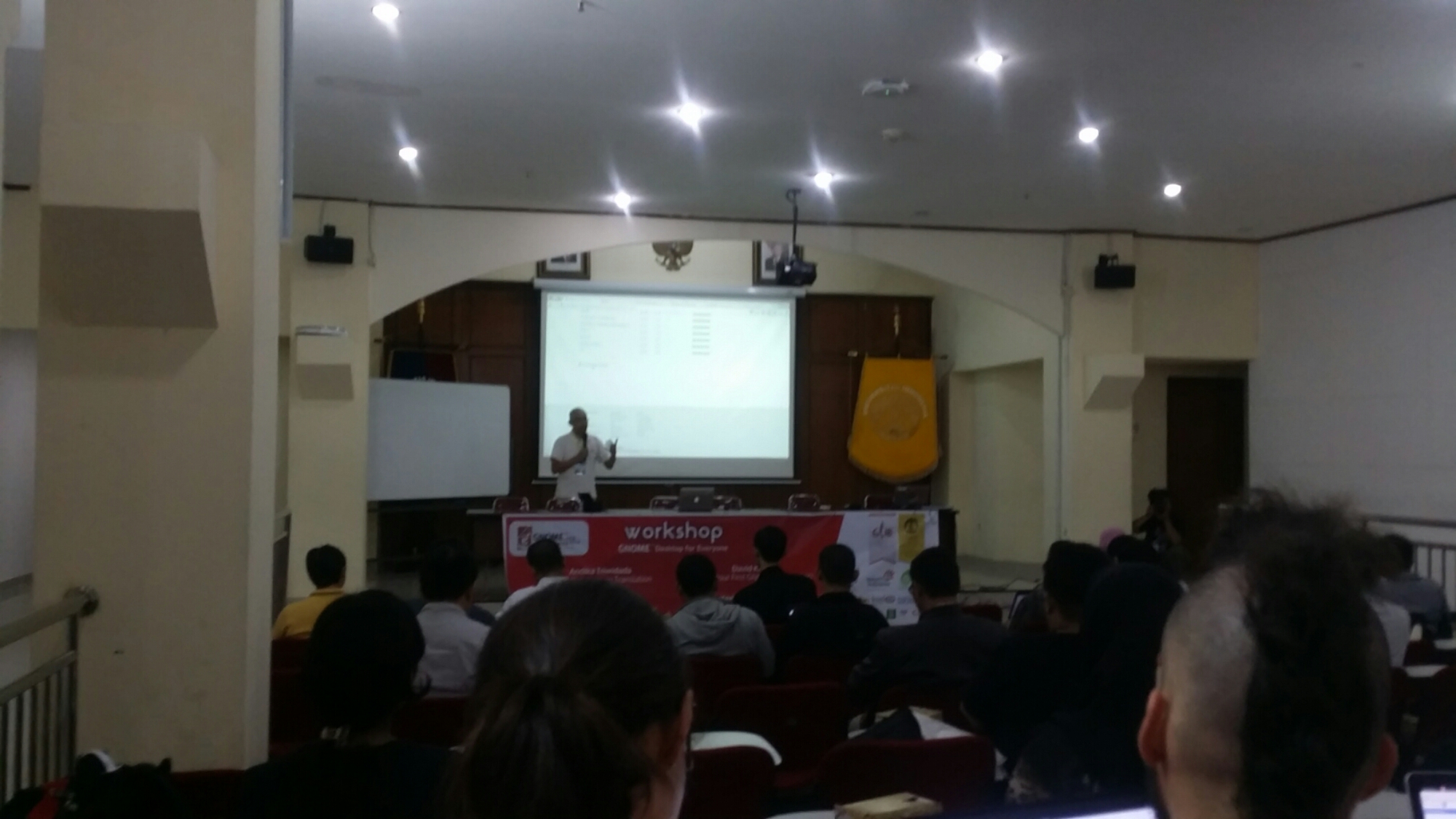 Arrived at GNOME asia! Went here together with André Klapper. We followed the guide created by the locals to get from the airport to Depok. We're staying quite close to the university, so we followed most of the guide. In the bus an Indonesian sitting next to is was quite amused that we had to pay 50000 IDR instead of the actual price of 40000 IDR. Basically a foreigner tax 😛
Currently we're following an Indonesian talk about translating GNOME by Andika Triwidada.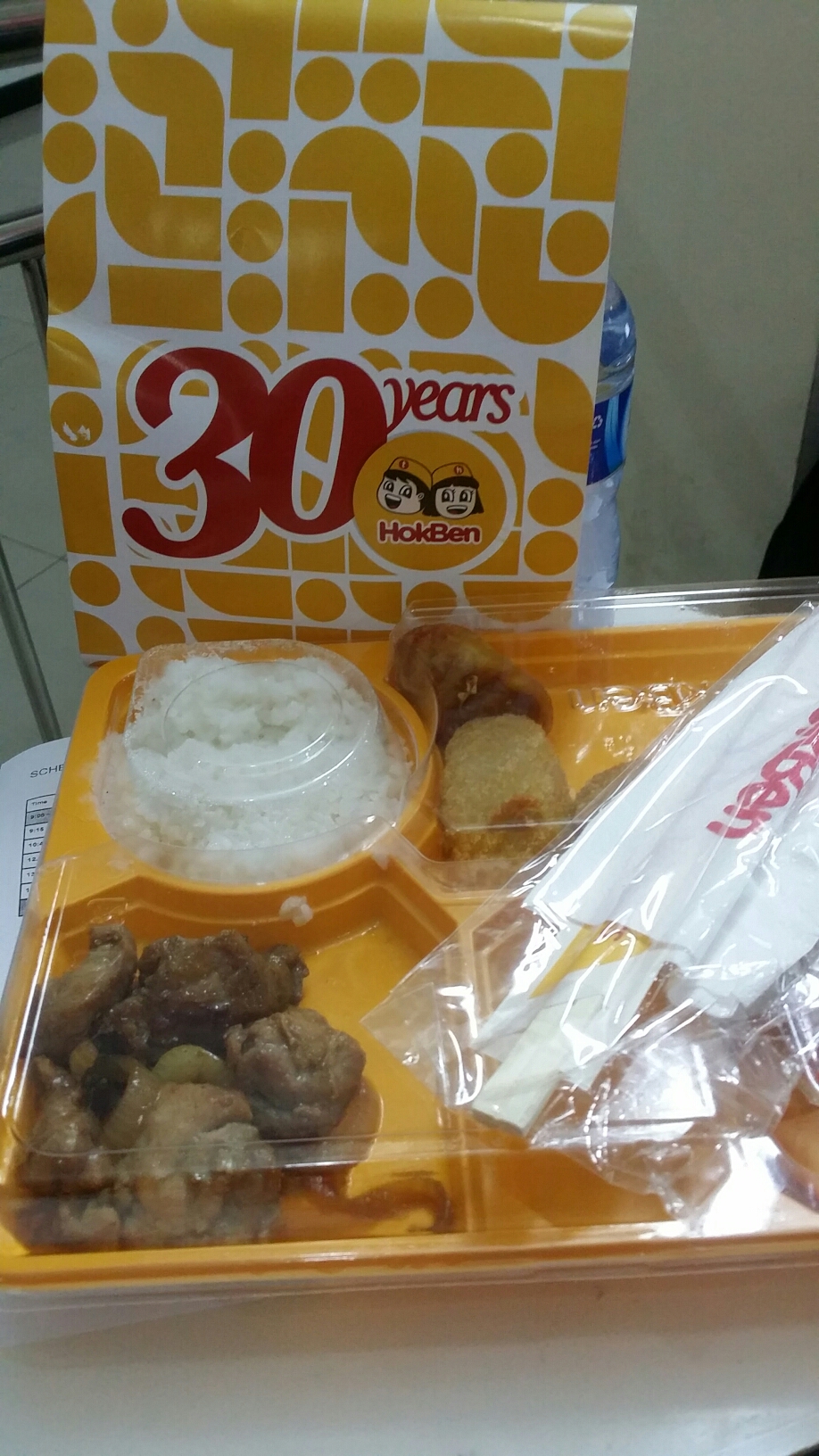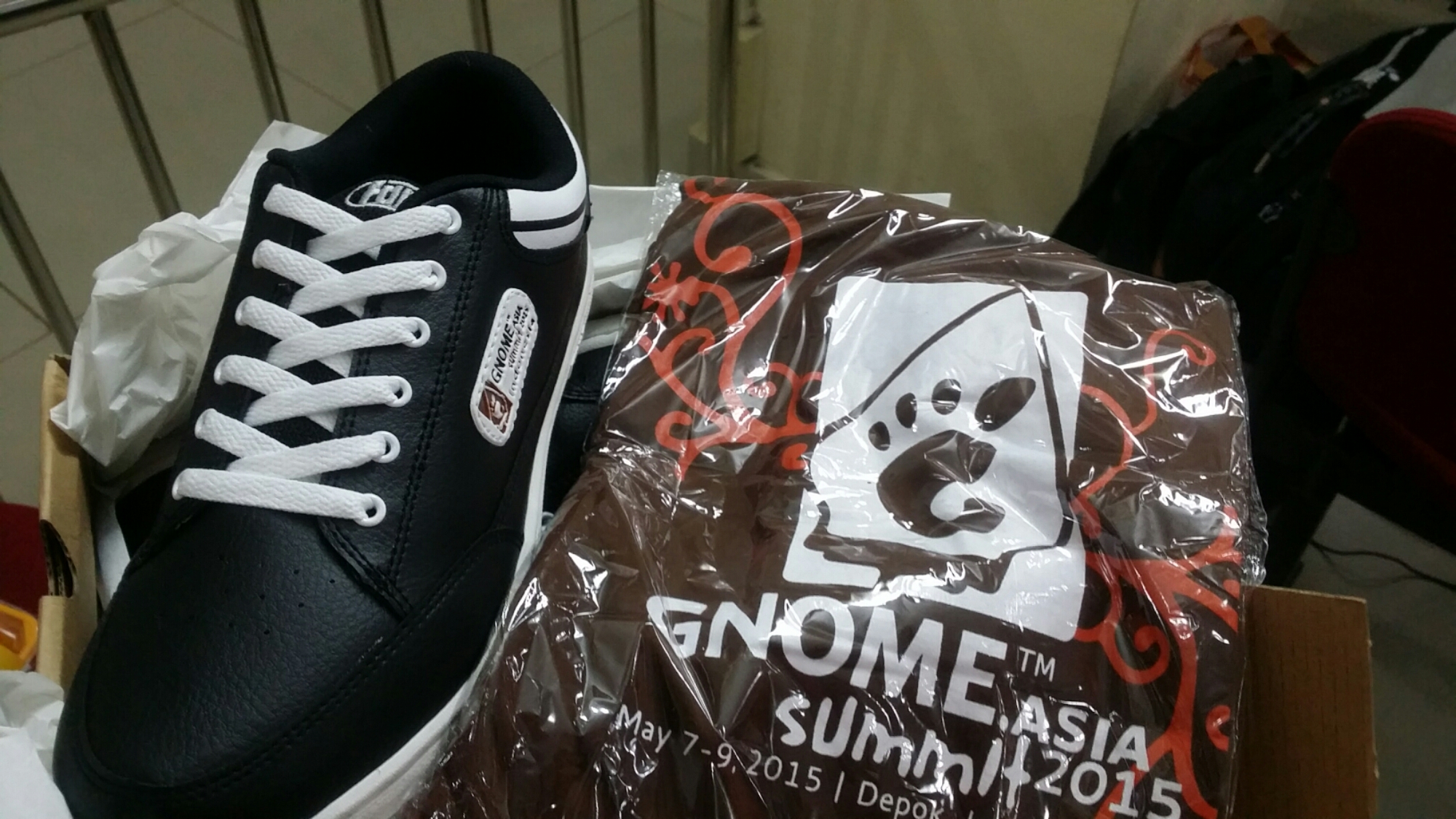 David King gave a talk about the basics of GNOME development. There wasn't much feedback, so wondered if we had the right audience.
Ekaterina and Alexandre gave a hands on explanation on how to contribute to GNOME. The asked for interested people in translation and documentation. There was also a person interested in engagement and someone else in testing.
Kat split people up in groups. Each group was paired with a known contributor. I volunteered to help with documentation. It was quite fun to assist with explaining things that you either know way too well yourself or bits that you hardly know (finding documentation bugs). We explained how the process works in practice, Bugzilla, IRC, etc. My group was first to assign patches to the chosen bug, and not because I explained everything very well. E.g. we initially cloned the wrong repository at 150KB/s.
I'm partly sponsored by the GNOME foundation.