Last month,as as Fedora Ambassador, I participated the 10th COSCUP (Conference for Open Source Coder, User & Promoter), from 1996 to 2015, the COSCUP has made significant contribution for promoting free and open source in Taiwan. This TEN years or FOSS promoting made Taiwan as much as contributor grows faster than any other Asia country, so I would like to learn what make Taiwan FOSS career successfully.
This is my second time participated COSCUP as a speaker, last year I also made a speech too.
Overview
There were thousands participants join COSCUP 2015, and more than 80 talks and workshop by hundreds of free and open source communities contributors and promoters.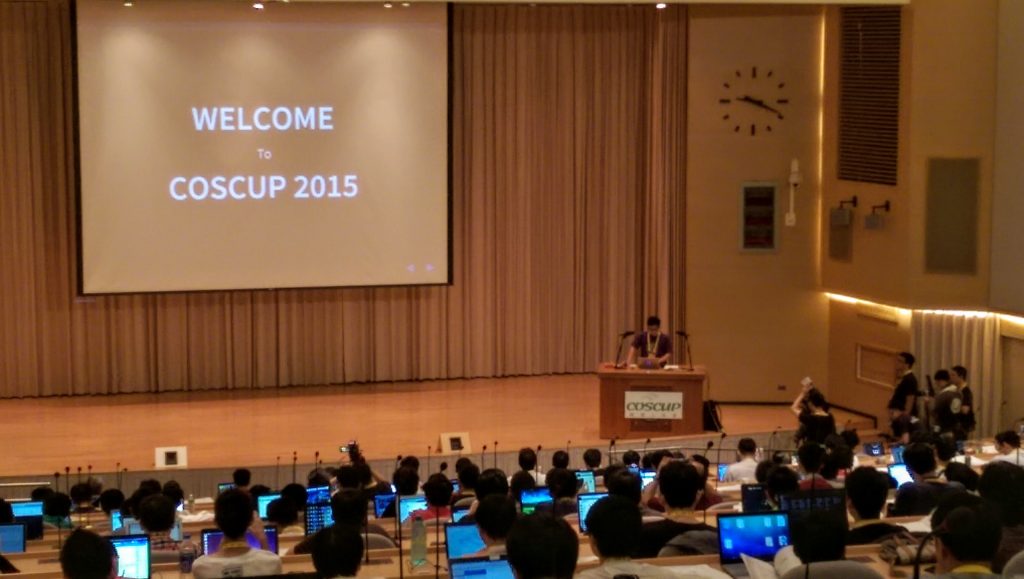 As a Fedora Ambassador, together with another ambassador Alick Zhao, we have a task to promote Fedora and collaborate with Local Fedora community in this COSCUP.