Today, after nearly two years of development I'm very proud to say: The first stable version of Shortwave is now available! I have put a lot of time and effort into this project, now it is finally time to make it available for everyone :-).
What is Shortwave?
Shortwave is an internet radio player that provides access to a station database with over 25,000 stations.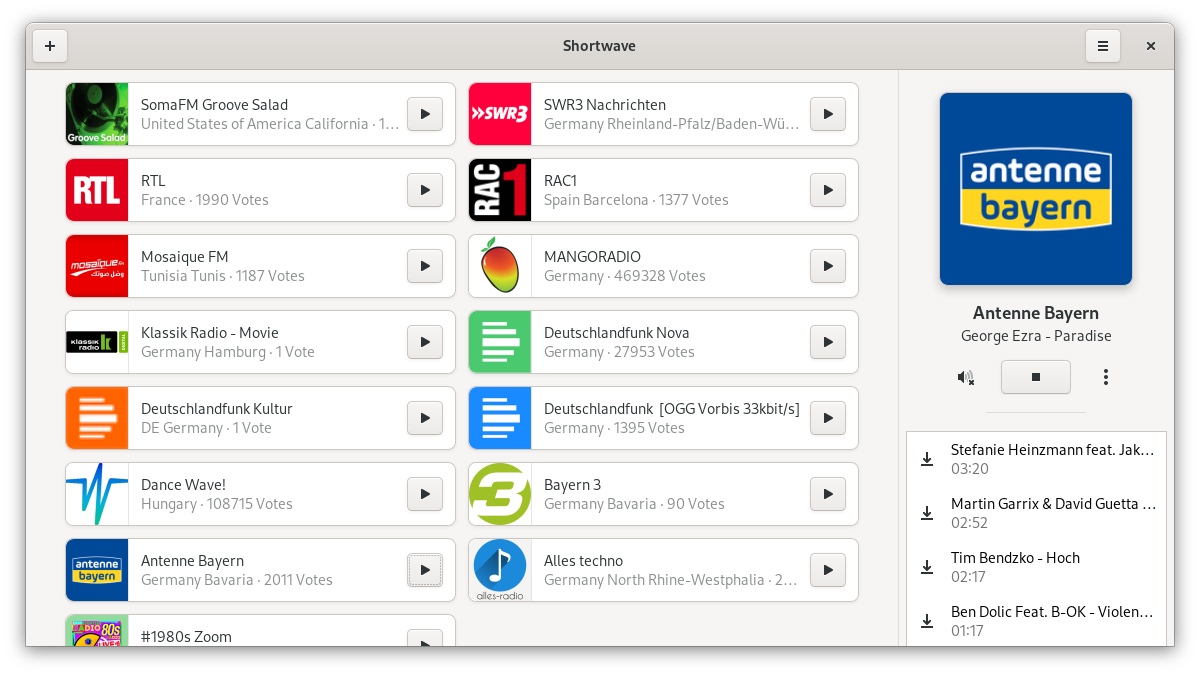 Automatic recording of songs
When a station is being played, everything gets automatically recorded in the background. You hear a song you like? No problem, you can save the song afterwards and play it with your favorite music player. Songs are automatically detected based on the stream metadata.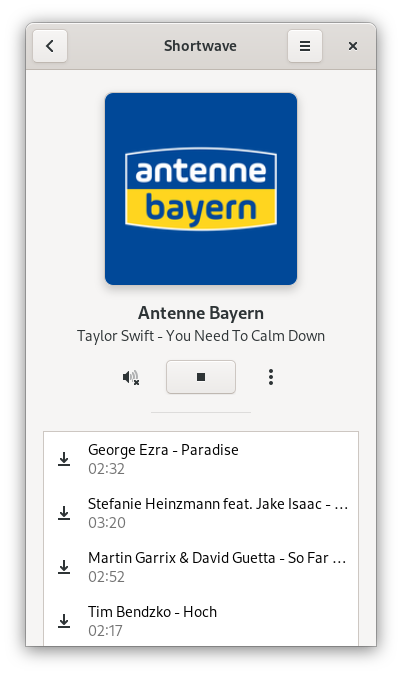 Streaming
It's possible to stream the audio playback to a network device, which implements the Google Cast protocol (e.g. Chromecast). So you can easily listen to your favorite stations e.g. from a TV.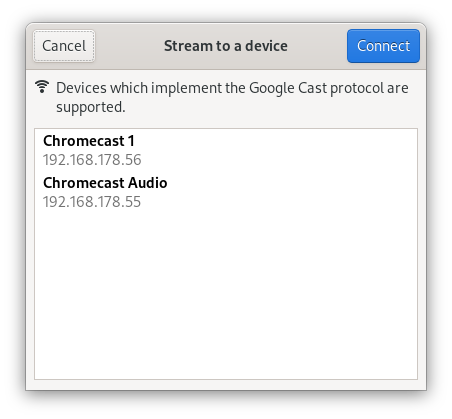 Adaptive interface
The interface of Shortwave is completely adaptive and adapts to all screen sizes. So you can use it on the desktop, but also on your Linux (not Android!) based smartphone.
Access to a huge database
Shortwave uses the internet service radio-browser.info as station database. It contains more than 25,000 stations. This ensures that you will find every radio station, whether a known or an exotic one.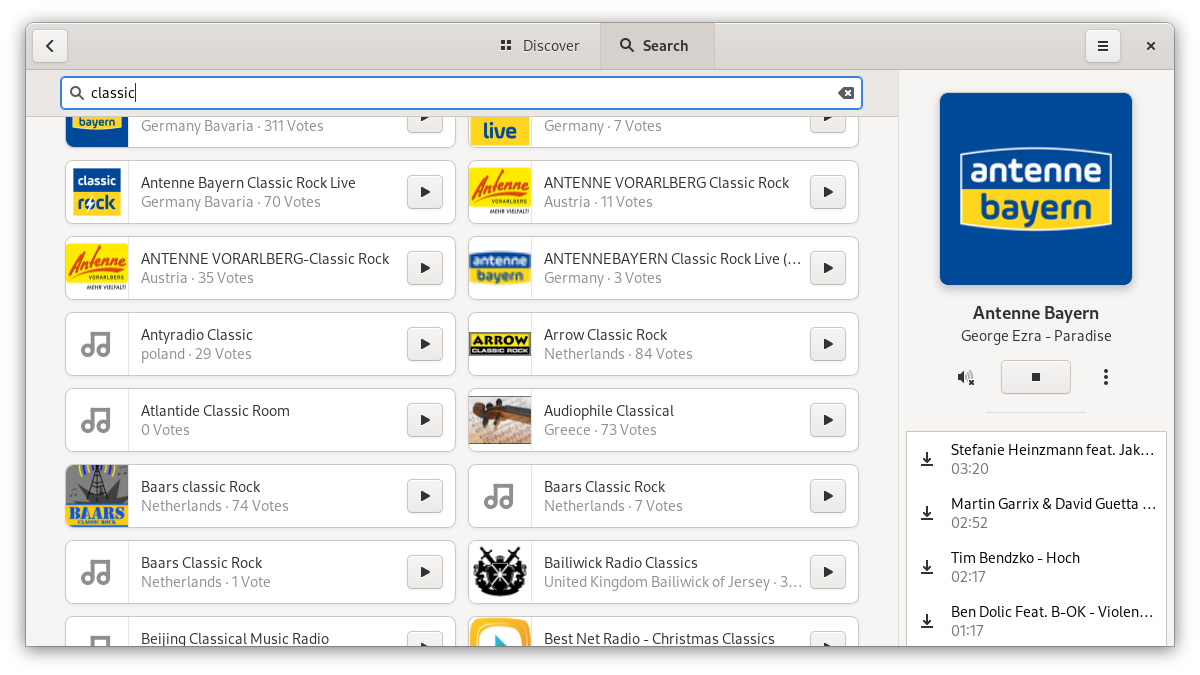 System Integration
Shortwave integrates into the GNOME Shell, by providing a MPRIS applet and a proper PulseAudio implementation.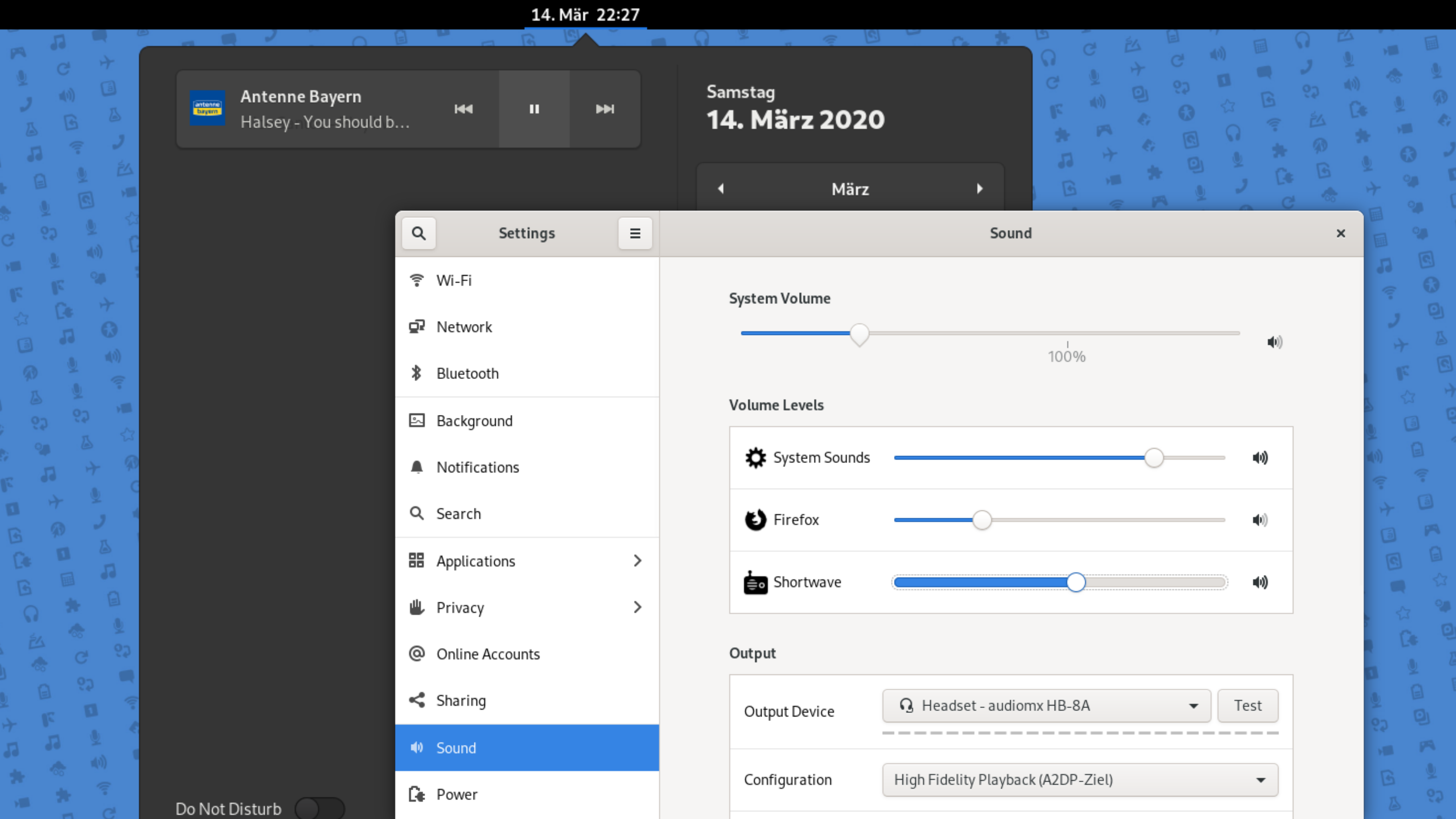 Gradio???
… is definitely dead now. But don't worry, you can migrate the data easily to Shortwave.
Gradio: Application Menu -> "Library" -> "Export" -> "Gradio Database Format"
Shortwave: "Import stations from Gradio"
Download
Shortwave is already available to download from Flathub!
Or install it with:
flatpak install flathub de.haeckerfelix.Shortwave

Have fun with it! And many thanks to all who supported me during the development. Especially the fabulous GNOME Podcasts team 🙂