After a long hiatus, a new release of Portfolio is out 📱🤓. This new release comes with important bug fixes, small-detail additions and a few visual improvements.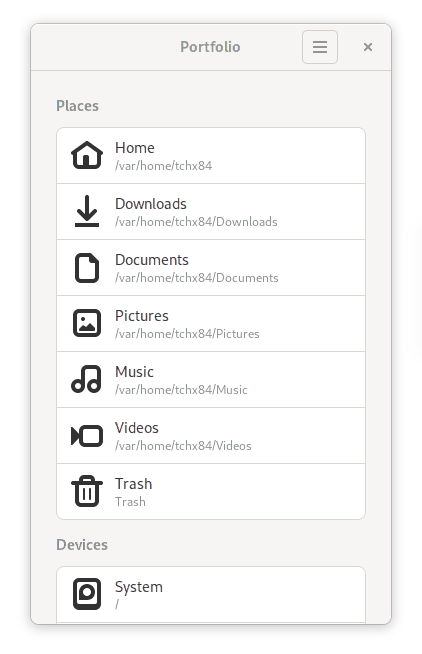 In terms of visuals, by popular demand, the most notable change is the use of regular icons for the files browser view. It should be easier now to quickly catch what each file is about. Thanks to @AngelTomkins for the initial implementation, @Exalm for helping with the reviews, and to the GNOME design team for such lovely new icons.
Another addition is support for system-wide style management. This is specially useful now that desktops like GNOME provide quick toggle buttons to switch between dark and light modes. Thanks to @pabloyoyoista for the initial implementation.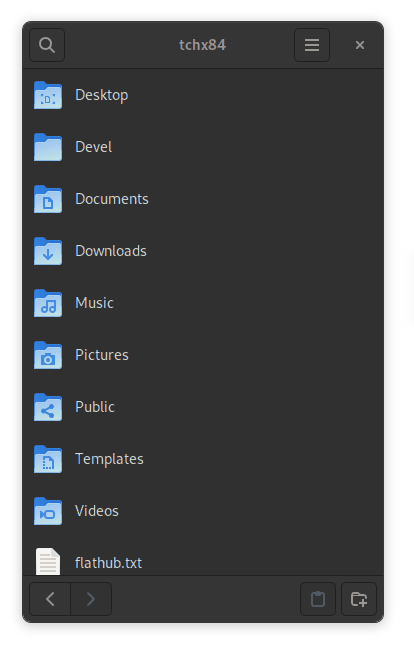 One small-detail change to the properties view is the addition of file permissions.  Plus, the properties view was broken down into three different sections to reduce the visual load, and labels can now be selected which is useful for copying locations or ellipsized values.
Moving on to bug fixes, two important changes landed. The first one solves an issue which prevented opening files with special characters 🤦. Thanks to @jwaataja for detecting and fixing this issue. The second one solves an issue with Portfolio not properly detecting mount points under some specific conditions. Thanks to mo2mo for reaching out and sharing his system details, so I could figure this out.
Last but never least, many thanks to @carlosgonz0, @Vistaus, @rffontenelle, @AsciiWolf, and @eson57 for keeping translations up to date, and  to @rene-coty for the new French translation.