Porting Files to GTK 4 has been helping me learn and appreciate even more the legacy of the nautilus software package. Its two-decades-long history is closely entangled with the history of the GNOME project.
As I prepare to merge the removal of more than 20 thousand lines of code, I've decided to stop and pay some tribute to the legacy widget that's about to be decommissioned.
Living legend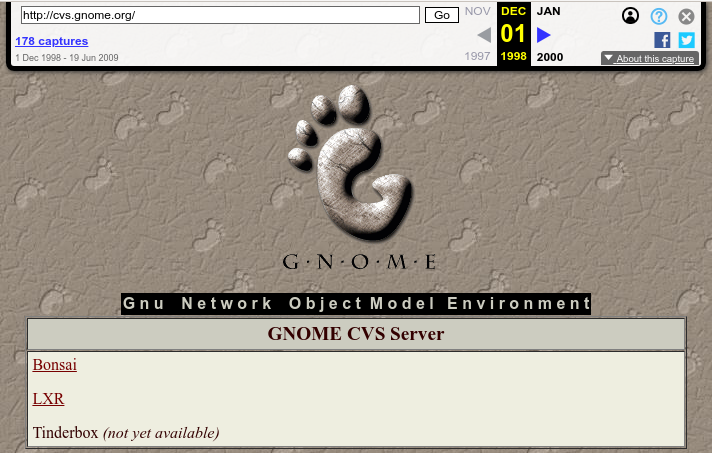 Die-hard icons
At some point renamed/forked to FooCanvas and later EelCanvas, this base widget continued to serve as the fundamental base for the GNOME desktop files and file browser's icon view across major versions.
However, as GNOME 3 no longer featured icons on desktop, a free-position canvas was no longer required. Various efforts were made to implement a less complex grid view, but the canvas refused to be dethroned easily.
On Jul 22, 2012, Jon McCann renamed the icon-view to canvas-view to pave way for a
new icon view
. I recall that around that time there was a nautilus git branch implementing a new icon view using
GtkIconView
. The branch has since been deleted, and I can't find an archived discussion about it, so I can't assert why it has been abandoned. I think it was partly due to poor performance for a large number of items.
In any case, GtkIconView, like EelCanvas, didn't employ child widgets for the content items. This kept the content items from taking advantage of newer toolkit features. This was seen as a critical deficiency in the
2013 DX hackfest
, which has prompted the introduction of
GtkFlowBox
, based on the earlier EggWrapBox widget.
Fast forward to 2016, Carlos Soriano starts working on a new GtkFlowBox-based view. It was discussed in a hackfest later that year, but it was concluded that the performance for large directories was the biggest problem. It has been included in releases as an experimental setting, but couldn't replace the old canvas.
Another reason why the canvas stuck was that it was a requirement for the icons on desktop. While GNOME 3 didn't use this, it was still a feature that was supported in nautilus and enabled in some distributions.
Carlos has initially tried to separate the desktop icons into a separate program, but in the end the only viable solution was to drop the desktop icons implementation from nautilus.
Enter GTK 4
In the early days of GTK 4 development, Ernestas Kulik has ported Files to that new in-development GTK version. This notably included a GTK 4 port of EelCanvas. It looked like the canvas would survive yet another major transition.
However, GTK 4 would take a few more years to be developed, and the growing API changes would end up making a port of EelCanvas all but viable.
The limited performance scalability of GtkFlowBox when used as a grid view for content apps has lead GTK developers to create scalable view widgets, which ultimately resulted in GtkGridView and its siblings, available in GTK 4.
Now, this left Files development in a sort of a chicken and egg problem: adopting GtkGridView required porting to GTK 4 first, but porting to GTK 4 required replacing EelCanvas with something first.
Interregnum
So, I've picked up Carlos experimental GtkFlowBox-based view and completed it, in order to use it as a stand-in for GtkGridView until after the app is ported to GTK 4.
It has reached feature parity with the canvas view, which is finally going to retirement.