Welcome to the October 2020 Friends of GNOME Update!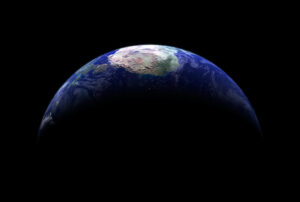 GNOME on the Road
Executive Director Neil McGovern spoke at Open Source Summit EU. In his keynote, titled "Patently Obvious – The Year the Lawyers Came to FOSS," Neil spoke about our patent case with Rothschild Patent Imaging.
Neil was also interviewed in The Registrar. This wide-ranging article covers the patent case, technical development of GNOME, GNOME beyond a desktop environment, and even GNOME on a phone.
GNOME Around the World
We're working with our friends at KDE on the Linux Application Summit (LAS). This event takes place November 12 – 14. It will be online this year. The event will cover all things to do with apps in a Linux environment. Registration is open! LAS is also looking for volunteers, so if you'd like to get involved, please fill out this form.
Registration for GNOME.Asia is open! The GNOME.Asia Summit 2020 will be taking place online on November 24 – 26. While the conference is centered around the GNOME Project, there will be talks, workshops, and Birds of a Feather sessions for everyone interested in free and open source software. You can register online.
Engagement Team: Engage!
The GNOME Engagement Team, organized by Kristi Progri, launched two new projects: Engagement Team Reports and What's Happening in GNOME.
"Engagement Team Reports" covers what the Engagement Team has been up to, which includes work from contributors, volunteers, and Foundation staff. "What's Happening in GNOME" focuses on technical developments in the GNOME ecosystem.
If you don't already, consider following the Engagement Blog to keep track of these updates.
If you're now inspired to get involved with the Engagement Team, they maintain an active Discourse, and have monthly meetings.
GTK4
GTK is an amazing, important, and exciting part of the GNOME ecosystem. It gets people excited in ways that few other parts of our technical development does. Emmanuele Bassi, the Foundation's Core GTK Developer, has been working hard on getting the newest major release, GTK4, ready to go. We're really excited about this at the Foundation and across the GNOME community.
CEC: Community Education Challenge
Melissa Wu, the head organizer of the Community Engagement Challenge, and Caroline Henriksen have been working hard on keeping up momentum around the Challenge. Between organizing public conversations with the judges and keeping up with the Phase One winners, we have the Phase Two deadline coming up. If you'd like to keep up with the Challenge news, sign up for the mailing list.
Flathub Search Updates
Flatpak is one of our favorite ways to install apps on GNOME. The best way to get the apps you want is on Flathub. Bartłomiej Piotrowski and Jan Horbowicz have recently added new search implementation to flathub.org, which will yield better results in your searches.
LAS (mentioned above) is a great event if you want to learn more about what's happening with Flatpak.
Thank you!
Thank you for being a Friend of GNOME! Caroline and I are working on some stuff for Friends of GNOME that I'm pretty excited about and can't wait to share with you. In the meantime, we appreciate your continued support and all the ways you help GNOME.