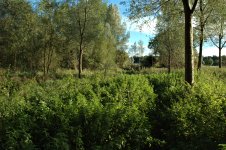 Thanks to Benjamin Gramlich, Thomas Thurman, and Peter Bloomfield for improvements in this release.
Theme parser is compliant to XDG Base Directory Specification in searching for theme files. (Benjamin)
(GNOME bug #480026)
Some source files which didn't get used were removed (Thomas)
(GNOME bug #496947)
Fullscreen and maximise windows don't try to save their position (Peter)
(GNOME bug #461927)
Translations: Matej Urbančič (sl).
Source downloads from the usual place; md5sums are:
0579a8b5df6faeb647607086d0d8dc09 metacity-2.21.2.tar.bz2
591225ba7b04d85176385ff50f940653 metacity-2.21.2.tar.gz
Photo: Ver valley. Photo by Gary Houston; public domain.