The GNOME documentation team started planning the next docs hackfest after some (rather long) months of decreased activity on that front. The previous docs sprint was actually held in Cincinnati, OH, in 2015, produced lots of content updates and we'd like to repeat that experience again this year from August 14th through 16th, 2017.
As with the previous event, the 2017 docs sprint will happen right after the Open Help Conference, which is returning this year thanks to Shaun.
What we want to do differently this year is extending invitation to all people interested in GNOME content, whether it is upstream or downstream. We would especially like to see some Ubuntu folks attending. With Ubuntu moving to upstream GNOME, we are already seeing an increased number of docs patches coming from Ubuntu contributors, which is great, and I think having a joint documentation event could strengthen and expand the connections even more!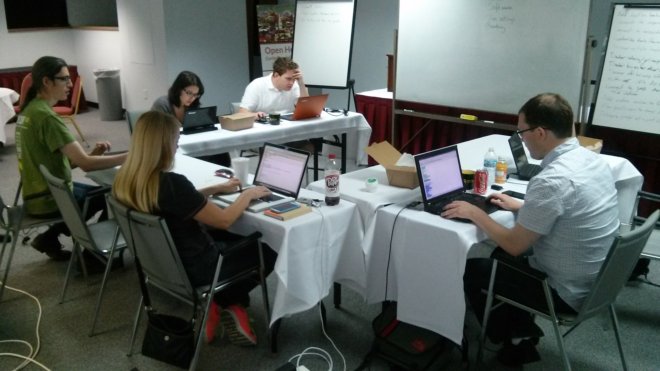 Interested? Let us know! I've set up a wiki page with details on the event where you can sign up and propose your own ideas for agenda.
As always, you can find GNOME docs folks in #docs on irc.gnome.org.
Hope to see you all at the sprint!