A couple of months ago Alberto Ruiz issued a Call to Arms here on planet GNOME. This was met with an influx of eager contributions including a wide variety of server grade ARM hardware, rack space and sponsorship to help make GNOME on ARM a reality.
Codethink and Endless are excited to announce their collaboration in this initiative and it's my pleasure to share the details with you today.
Codethink has donated 8 cartridges dedicated to building GNOME things for ARM architectures in our Moonshot server. These cartridges are AppliedMicro™ X-Gene™ with 8 ARMv8 64-bit cores at 2.4Ghz, 64GB of DDR3 PC3L-12800 (1600 MHz) Memory and 120GB M.2 solid state storage.
Endless has also enlisted our services for the development and deployment of a Flatpak (formerly known as xdg-app) build farm to run on these machines. The goal of this project is to build and distribute both stable and bleeding edge versions of GNOME application bundles and SDKs on a continuous basis.
And we are almost there !
After one spontaneous hackfest and a long list of patches; I am happy to add here that runtimes, sdks and apps are building and running on both AArch64 and 32bit ARMv7-A architectures. As a side effect of this effort, Flatpak sdks and applications can now also be built for 32bit Intel platforms (this may have already been possible, but not from an x86_64 build host).
The builds are already automated at this time and will shortly be finding their way to sdk.gnome.org.
In the interest of keeping everything repeatable, I have been maintaining a set of scripts which setup nightly builds on a build machine, which can be configured to build various stable/unstable branches of the SDK and app repositories. These are capable of building our 4 supported target architectures: x86_64, i386, aarch64 and arm.
Currently they are only well tested with vanilla installations of Ubuntu 16.04 and are also known to work on Debian Stretch, but it should be trivial to support some modern RPM based distros as well.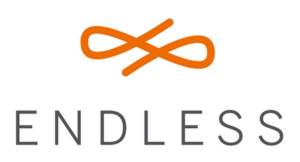 Stay tuned for further updates on GNOME's new found build farm, brought to you by Endless and Codethink !