Dear lazyweb,
I swear I tried asking on IRC, but it seems everyone was away. That's my question. I'm using gtk+3 and pygobject built using jhbuild. How to get the gtk3 theme working properly? It looks like this: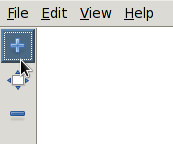 Any tips?
Update: To explain it correctly: I'm running Debian testing and I have gtk+ an pygobject built from sources with jhbuild (just to learn pygtk/pygobject differences). I've already built gnome-themes-standard too, but it doesn't work. The only progress I have was to get Cantarell fonts with the same "no-theme" gtk+.
Update 2 (solved): Many thanks to Benjamin Otte.