The new (temp) name of GSimon is Genius. I'm still checking for legal issues related to this name, but I think is a good name for a Simon clone.
Also, I left the direct drawing on Cairo to use librsvg (which can bring up different themes for the game). I'm not a good artist, so what you think about the default theme?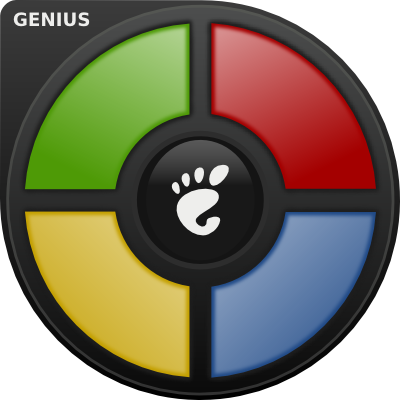 Comments are very welcome. I need an icon for Genius too.