October 7th is Ada Lovelace Day. A day that showcases women in science and technology by profiling a woman technologist or scientist on your blog.
This year I wanted to write about two women who I've met and worked with in the last year as a mentor of the GNOME Outreach Programme for Women and the Google Summer of Code.
Chandni Verma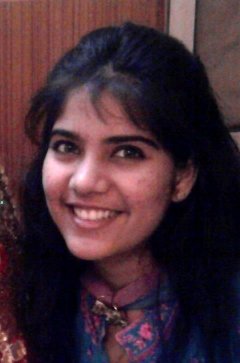 I met Chandni when she applied to be an Empathy intern for the GNOME Outreach Programme for Women. Chandni had never worked in open source before, but she approached it with an amazingly keen enthusiasm. Before too long Chandni began to grasp the ropes, learning GTK+ and Telepathy. She then went on to fix bugs in Empathy as well as the Telepathy connection managers.
Chandni studied computer science at the Dr M.C. Saxena College Of Engineering & Technology and has a passion for algorithms and would regularly participate in algorithm competitions. She learned about open source from a friend and in her final year of college and ordered Ubuntu CDs to check it out. Chandni says "I liked the idea of open source particularly since it allowed one to learn and evolve without any restrictions even if you are a student."
Chandni applied for GOPW after completing her final year and has remained working on Empathy since the end of her internship. Chandni gave her first conference presentation, detailing her experience with the programme, at GNOME.Asia. She had hoped to give it again at the Desktop Summit, but unfortunately bureaucracy got in the way. She looks forward obtaining a position with a company working on GNOME.
Tiffany Antopolski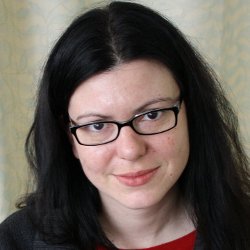 Tiffany was in the same intake of the GOPW as Chandni, working on the documentation for GNOME with Paul Cutler. I then met Tiffany when she applied for the Google Summer of Code to work on integrating Empathy and Evince.
Tiffany is studying software engineering at McMaster University and also taught first year programming to students of the same course, having helped to design the curriculum. Before studying software engineering, Tiffany was a veterinary technician, and used to work in an emergency vet clinic. She also works part time in a neuroscience research lab.
Tiffany got involved in GNOME through the GNOME Documentation Project after being an Ubuntu user for around two years prior. In 2011 Tiffany attended the GNOME docs hackfest, the Open Documentation Conference and the Desktop Summit, where she worked on improving the documentation for GNOME. She successfully applied for Google Summer of Code with a project to work on integrating Telepathy into Evince. Recently Tiffany began working on the Esperanto translation for GNOME.