NetworkManager 1.6 was delivered in early 2017, and is doing pretty well. It has found its way to many Linux distributions, including the upcoming Debian 9 "Stretch" release. There are good chances you're already running it. Nevertheless, we still owe you an overview of what's new.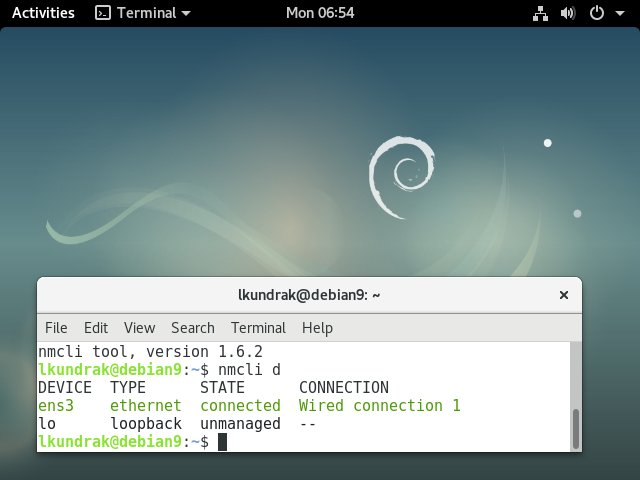 My favorite parts are: MACsec, much improved libnm performance, systemd-resolved support, PacRunner integration and IPv6 connection sharing. Let's delve into them!
MACsec
When accompanied with a recent-enough wpa_supplicant (that for now means a post 2.6 git snapshot) and kernel (4.6 or newer), NetworkManager is able to create and maintain IEEE 802.1AE (better known as MACsec) links.
For those those who don't know: MACsec is an encryption protocol that operates in the data link layer (Layer 2 in OSI model), beneath IP. MACsec comes useful when you don't trust your physical link — such as with cloud hostings. IPsec, on the contrary, would operate on Level 3 and thus is not practical for protecting the ARP, DHCP or Neighbor Discovery traffic.