tl;dr: Let's get rid of title bars. Join the revolution!

Unless you're one of a very lucky few, you probably use apps with title bars. In case you've never come across that term, title bars are the largely empty bars at the top of some application windows. They contain only the window title and a close button, and are completely separate from the window's content. This makes them very inflexible, as they can not contain any additional UI elements, or integrate with the application window's content.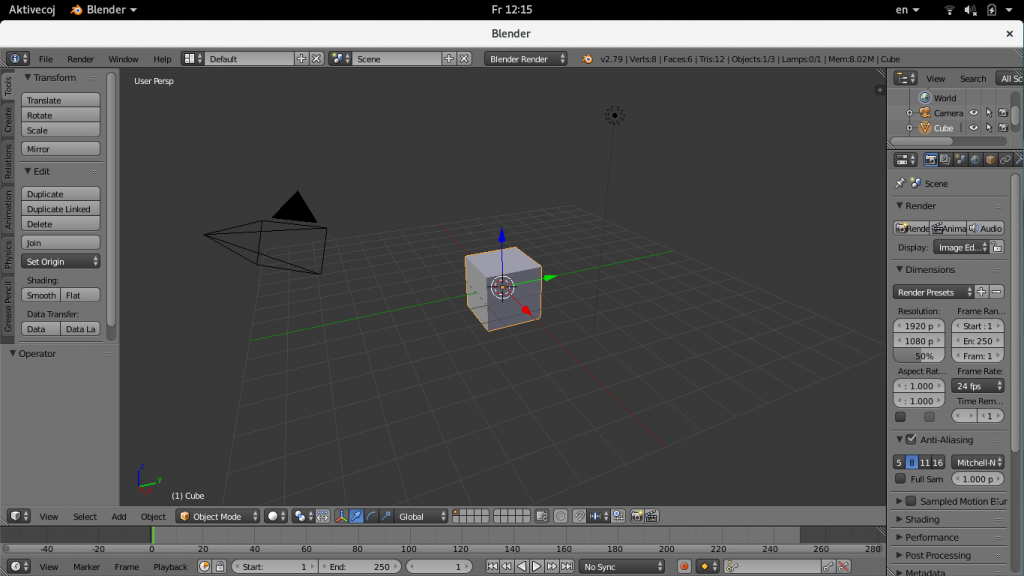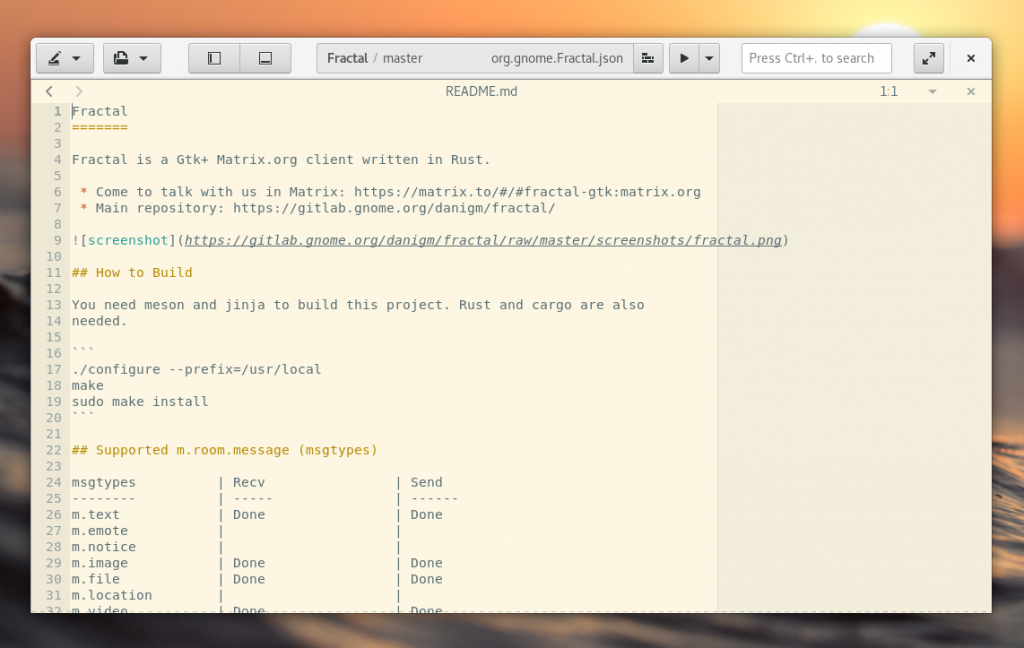 All GNOME apps (except for Terminal) have moved to header bars over the past few years, and so have many third-party apps. However, there are still a few holdouts. Sadly, these include some of the most important productivity apps people rely on every day (e.g. LibreOffice, Inkscape, and Blender).
There are ways to hide title bars on maximized and tiled windows, but these do not (and will never) work on Wayland (Note: I'm talking about GNOME Shell on Wayland here, not other desktops). All window decorations are client-side on Wayland (even when they look like title bars), so there is no way to hide them at a window manager level.
The CSD Initiative
The only way to solve this problem long-term is to patch applications upstream to not use title bars. So this is what we'll have to do.
That is why I'm hereby announcing the CSD Initiative, an effort to get as many applications as possible to drop title bars in favor of client-side decorations. This won't be quick or easy, and will require work on many levels. However, with Wayland already being shipped as the default session by some distros, it's high time we got started on this.
For a glimpse at what this kind of transition will look like in practice, we can look to Firefox and Chromium. Chromium has recently shipped GNOME-style client-side decorations in v63, and Firefox has them in experimental CSD builds. These are great examples for other apps to follow, as they show that apps don't have to be 100% native GTK in order to use CSD effectively.


What is the goal?
This initiative doesn't aim to make all apps look and act exactly like native GNOME apps. If an app uses GTK, we do of course want it to respect the GNOME HIG. However, it isn't realistic to assume that apps like Blender or Telegram will ever look like perfectly native GNOME apps. In these cases, we're are aiming for functional, not visual consistency. For example, it's fine if an Electron app has custom close/maximize/minimize icons, as long as they use the same metaphors as the native icons.
Thus, our goal is for as many apps as possible to have the following properites:
No title bar
Native-looking close/maximize/minimize icons
Respects the setting for showing/hiding minimize and maximize
Respects the setting for buttons to be on the left/right side of the window
Which apps are affected?
Basically, all applications not using GTK3 (and a few that do use GTK3). That includes GTK2, Qt, and Electron apps. There's a list of some of the most popular affected apps on this initiative's Wiki page.
The process will be different for each app, and the changes required will range from "can be done in a weekend" to "holy shit we have to redesign the entire app". For example, GTK3 apps are relatively easy to port to header bars because they can just use the native GTK component. GTK2 apps first need to be ported to GTK3, which is a major undertaking in itself. Some apps will require major redesigns, because removing the title bar goes hand in hand with moving from old-style menu bars to more modern, contextual menus.
Many Electron apps might be low-hanging fruit, because they already use CSD on macOS. This means it should be possible to make this happen on GNU/Linux as well without major changes to the app. However, some underlying work in Electron to expose the necessary settings to apps might be required first.
Apps with custom design languages will have to be evaluated on a case-by-case basis. For example, Telegram's design should be easy to adapt to a header bar layout. Removing the title bar and adding window buttons in the toolbar would come very close to a native GNOME header bar functionally.


How can I help?
The first step will be making a list of all the apps affected by this initiative. You can add apps to the list on this Wiki page.
Then we'll need to do the following things for each app:
Talk to the maintainers and convince them that this is a good idea
Do the design work of adapting the layout
Figure out what is required at a technical level
Implement the new layout and get it merged
In addition, we need to evaluate what we can do at the toolkit level to make it easier to implement CSD (e.g. in Electron or Qt apps). This will require lots of work from lots of people with different skills, and nothing will happen overnight. However, the sooner we start, the sooner we'll live in an awesome CSD-only future.
And that's where you come in! Are you a developer who needs help updating your app to a header bar layout? A designer who would like to help redesign apps? A web developer who'd like to help make CSD work seamlessly in Electron apps? Come to #gnome-design on IRC/Matrix and talk to us. We can do this!
Happy hacking!
Update:
There have been some misunderstandings about what I meant regarding server-side decorations on Wayland. As far as I know (and take this with a grain of salt), Wayland uses CSD by default, but it is possible to add SSD support via protocol extensions. KDE has proposed such a protocol, and support for this protocol has been contributed to GTK by the Sway developers. However, GNOME Shell does not support it and its developers have stated that they have no plans to support it at the moment.
This is what I was referring to by saying that "it will never work on Wayland". I can see how this could be misinterpreted from the point of view of other desktop environments but that was not my intention, it was simply unfortunate wording. I have updated the relevant part of this post to clarify.
Also, some people seem to have taken from this that we plan on lobbying for removing title bar support from third-party apps in a way that affects other desktops. The goal of this initiative is for GNOME users to get a better experience by having fewer applications with badly integrated title bars on their systems. That doesn't preclude applications from having title bars on different desktops, or having a preference for this (like Chromium does, for example).