It seems for the moment I will be unreachable by my gmail account, today google sent me a rude surprise: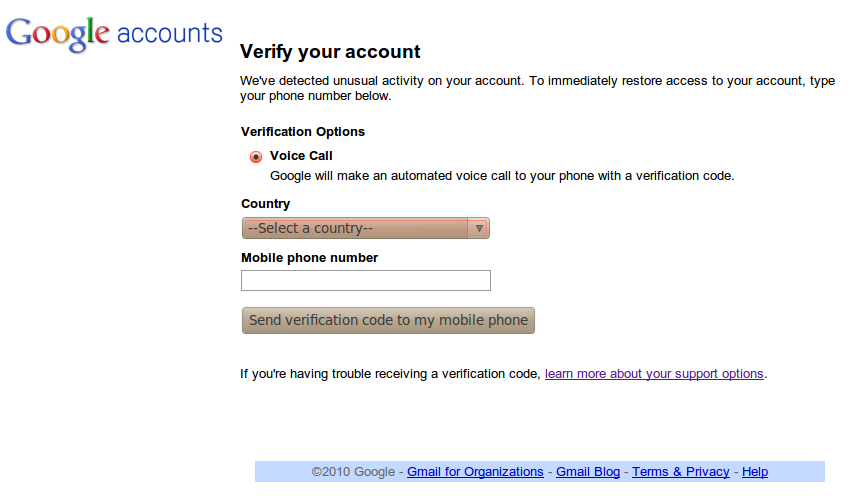 Of course I could have suspected something like this was going to happen, I started receiving some similar warning splash screens from google this week in the disguise of "Protect your account, give us some alternative contact information", they gave the "option" to provide a mobile phone number or alternative email account (of course I have an alternative anonymous hotmail account they can use to reactivate my account, the account at hotmail is still valid but I suppose for them its not enough).
Well I guess push has finally come to shove and their user interface provides me no alternative to reactivating my account other than to provide them with some mobile cell phone number.
This is crossing the line; obviously if my account had been hijacked the hijacker could just as well provide any cell phone number to have continued access to my account – the motive behind this harassment is plain to me and the way they are going about it is just plain sneaky.
No, google has no right to know who is the human being behind the persona that is "tristan.van.berkom@gmail.com", they can speculate whatever they want while going through the contents of my account which I expect they are already sharing with a number of criminal organizations and governments…  however I am not yet desperate enough to sign my own death warrant by volunteering them any further personal information than what traffic passes through my account.
If you value your anonymity on the internet… I think it's about time to salvage your gmail content before they take it hostage from you too !
UPDATE:
@foobar: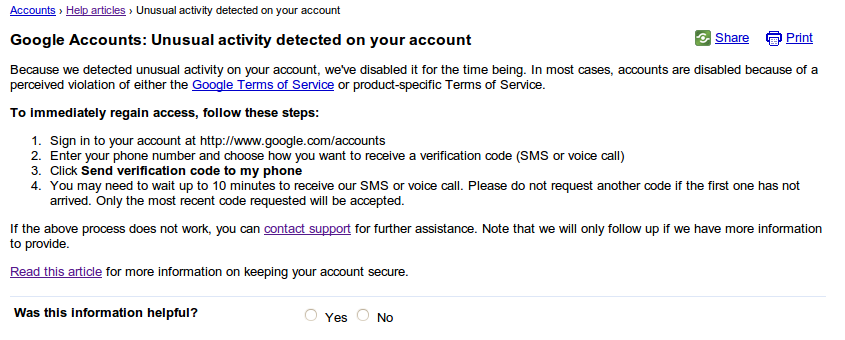 Ofcourse I wrote them something via the "contact support" link, I'm waiting for a reply now we'll see.
I may however find someone I trust to obtain an anonymous phone number for this purpose but that seems a little overboard.