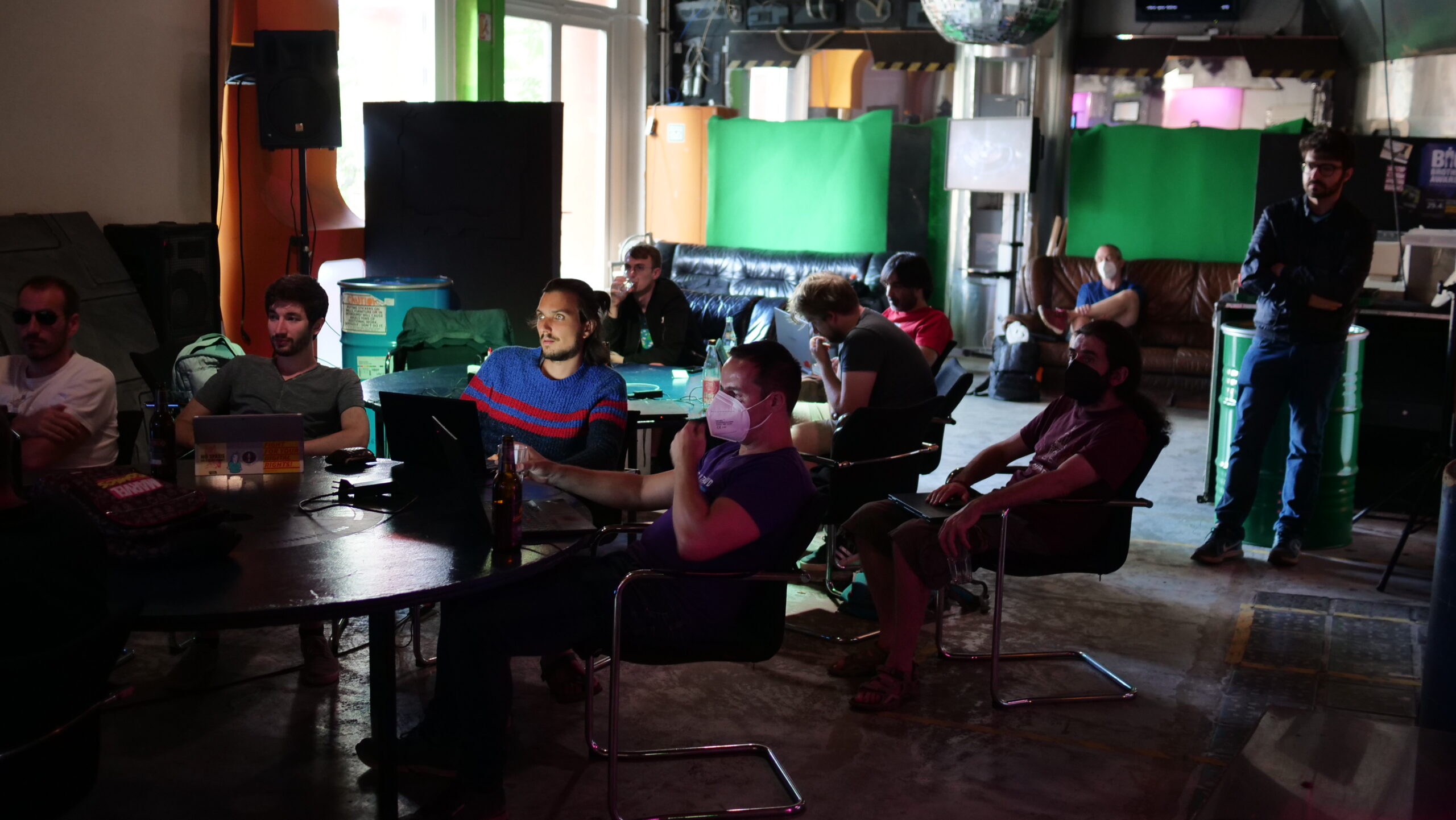 Photo courtesy of Jakub Steiner
As I write this post, I'm speeding through the German countryside, on a high speed train heading for Amsterdam, as I make my way home from the GUADEC satellite event that just took place in Berlin.
The event itself was notable for me, given that it was the first face-to-face GNOME event that I've participated in since the Covid pandemic set in. Given how long its been since I physically met with other contributors, I felt that it was important to me to do a GNOME event this summer, but I wasn't prepared to travel to Mexico for various reasons (the environment, being away from family), so the Berlin event that sprang up was a great opportunity.
I'd like to thank the local Berlin organisers for making the event happen, C-Base for hosting us, and the GNOME Foundation for providing sponsorship so I could attend.
Pairing a main conference with regional satellite events seems like an effective approach, which can both widen access while managing our carbon footprint, and I think that this could be a good approach for other GUADECs in the future. It would be good to document the lessons that can be learned from this year's GUADEC before we forget.
In order to reduce my own environmental impact, I traveled to and from the event over land and sea, using the Hull↔Rotterdam overnight ferry, followed by a train between Amsterdam and Berlin. This was a bit of an adventure, particularly due to the scary heatwave that was happening during my outward journey (see travel tips below).
The event itself had good attendance and had a relaxed hackfest feel to it. With two other members of the design team present, plus Florian Muellner and António Fernandes, it was a great opportunity to do some intensive work on new features that are coming in the GNOME 43 release.
I go home re-energised by the time spent with fellow collaborators – something that I've missed over the past couple of years – and satisfied by the rapid progress we've been able to make by working together in person.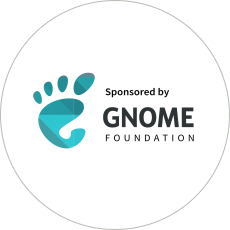 Notes on Travel
I learnt some things with the travel on this trip, so I'm recording them here for future reference. Some of this is might be useful for those wanting to avoid air transport themselves.
Travel in the time of Covid
One obvious tip: check the local covid requirements before you travel, including vaccination and mask requirements. (Something I failed to fully do this trip.)
There was one point on this trip when I felt unwell and wasn't entirely prepared to deal with it. Make sure you can handle this scenario:
Have travel insurance that covers Covid.
Note down any support numbers you might need.
Check local requirements for what to do if you contract Covid.
Take Covid tests with you. If you start to feel unwell, you need to be able to check if you're positive or not.
Long-distance overland travel
This wasn't the first time I've done long-distance overland travel in Europe, but the journey did present some challenges that I hadn't encountered before. Some things I learned as a result:
Research each leg of your journey yourself, in order to see what options are available and to pick comfortable interchange times. (Background: I used raileurope.com to research my train tickets. This site promises to work out your full journey for you, but it turns out that it doesn't do a great job. In particular, it assumes that you want the shortest interchange time possible between connecting services, but then it warns about the interchanges being too short. The result is that it appears that some journeys aren't viable, when they are if you pick a different combination of services.)
Wherever possible, make sure that your travel schedule has ample contingency time. I had a couple of delays on my journey which could have easily caused me to miss a connection.
I typically book the cheapest ticket I can, which usually means buying non-flexible tickets. For this trip, this felt like a mistake, due to the aforementioned delays. Having flexible tickets would have made this much less stressful and would have avoided costly replacement tickets if I'd missed a connection.
Make sure you carry lots of water with you, particularly if it's warm. I carried 2 litres, which was about right for me.

The boat

The Hull↔Rotterdam ferry service is a potentially interesting option for those traveling between northern England and mainland Europe. It's an overnight service, and you get a cabin included with the price of your ticket. This can potentially save you the cost of a night's accommodation.

A coach service provides a connection between the ferry terminal and Amsterdam and Rotterdam train stations, and there's an equivalent taxi service on the UK side.

I quite like the ferry, but it is also somewhat infuriating:

The timing of the coach to Amsterdam is a bit variable, and it's hard to get an exact arrival time. If you have a particular train you need to catch in Amsterdam or Rotterdam, make sure to tell the coach driver what time it is. When I did this, the driver dropped me off close to the station to help me catch my train.
It can be hard to find the coach stop in Amsterdam. If you've been issued with a ticket for the coach, check the address that's printed on it. Give yourself plenty of time.
The food on board the ferry is expensive and bad. My recommendation would be to not book an evening meal or breakfast, and take your own food with you.