Ten months later, after 14.330 added and 8.634 deleted lines, Shortwave 2.0 is available! It sports new features, and comes with the well known improvements, and bugfixes as always.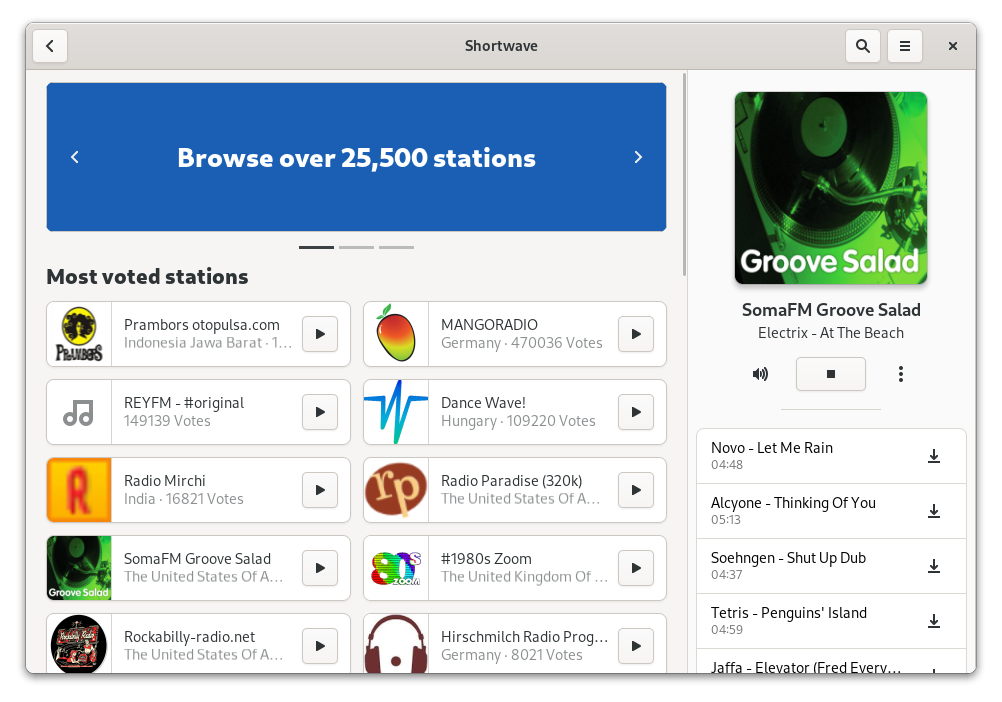 Optimised user interface
The user interface got ported from GTK3 to GTK4. During this process, many elements were improved or recreated from scratch. For example the station detail dialog window got completely overhauled: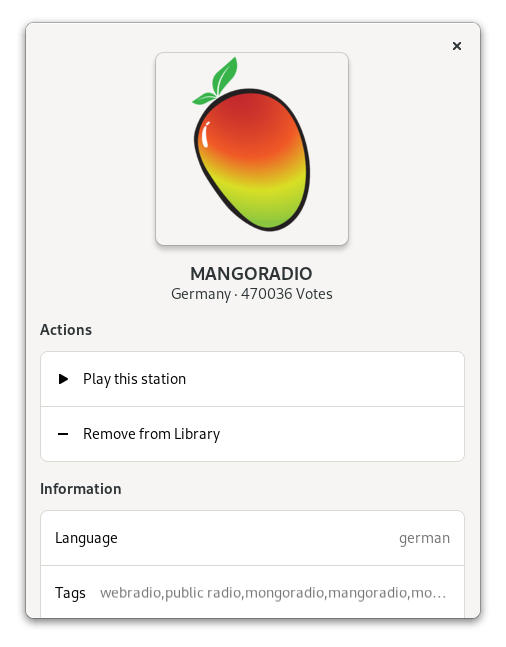 Huge thanks to Maximiliano, who did the initial port to GTK4!
Adaptive interface – taken to the next level

Shortwave has always been designed to handle any screen size from the beginning. In version 2.0 we have been able to improve this even further. There is now a compact mini player for desktop screens. This still offers access to the most important functions in a tiny window.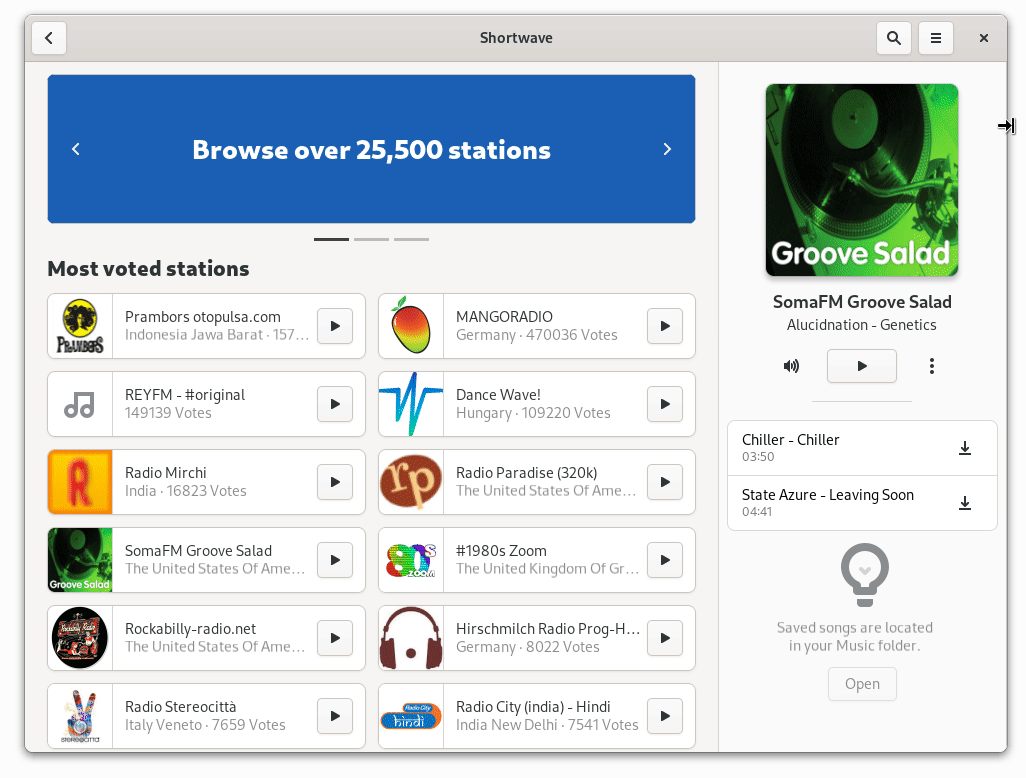 Other noteworthy changes
New desktop notifications to notify you of new songs.
Improved keyboard navigation in the user interface.
Inhibit sleep/hibernate mode during audio playback.
Download
Shortwave is available to download from Flathub: