Fedora 23 is scheduled for a release at the end of the October. Among many other improvements, this release will include new version of NetworkManager, the service that manages network connectivity.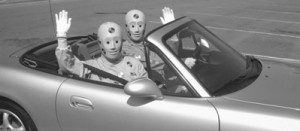 [Picture source: Wikipedia]
We've been busy fixing bugs and adding functionality and now need your help ensuring we didn't miss out or break anything important.
You're encouraged to grab a pre-release version of Fedora, give it a try and let us know how it worked for you. We'll be available to assist.
https://fedoraproject.org/wiki/Test_Day:2015-08-20_NetworkManager