This year I decided that instead of looking for a summer job in Spain, I would go to a foreign country to learn some english and to work in something different to computer engineer. So I went to Malta with some friends. There, I found a job as bartender, prostituting myself for a few € 🙂 but I think it worth it because it was really funny and I met a lot of people. As you can see in the photo bellow, that's me in my bar of the Empire disco pub.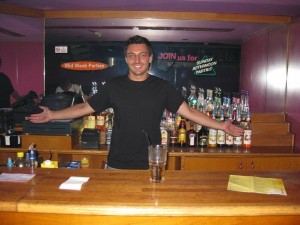 Apart from working all the summer, I made an English course too, it was awesome being in a room with so many people from different countries. I liked a lot that experience.
I've to say that I enjoyed the summer too, mainly in Malta what you have to do "every day" is going out. Going out every day you'll find each pub or disco, full of people. The main problem is that the party ends at 4:00 as the police don't allow to have the volume of the music loud from that time. I made some turism too, there aren't too many places to visit, as malta is not so big but well, as you can see in the photo bellow that's the Blue Lagoon, nice place if there wasn't so many people.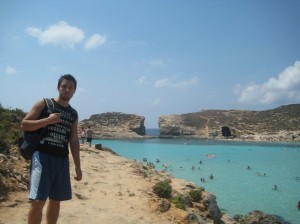 I made a few crazy things too, one of the things was jumping to the water from a really high place. It was scaring but funny too.
In relation to free software I've been working on gedit like always, not too much, some bug fixing, bugzilla cleanup and so. Haven't had too much time to invest on it. That's something I'll try to change as we want to make some cool things on it for the next cycles.