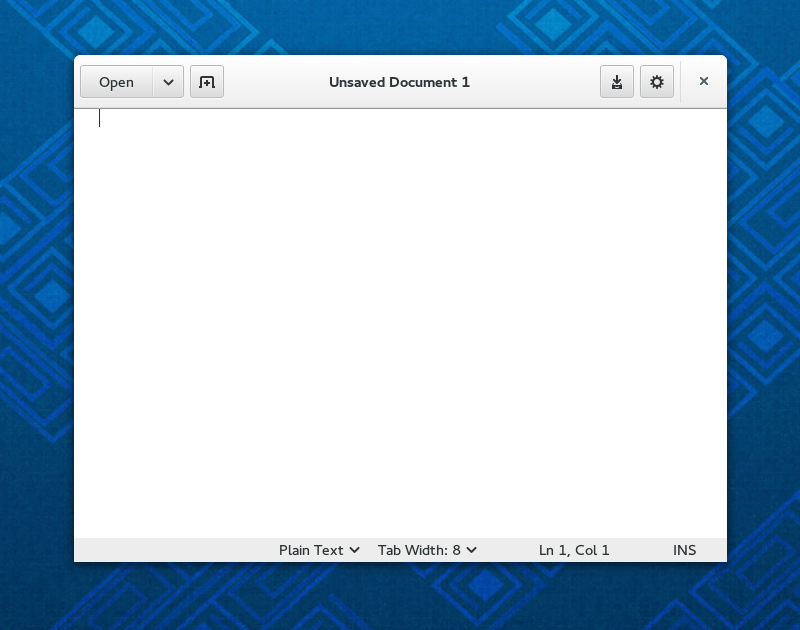 We just landed to git master the changes that implement a refresh of the main user interface.
While small changes and iterations in the UI happened in every cycle, this is the most radical change in the UI in years so it is a very important and significative change.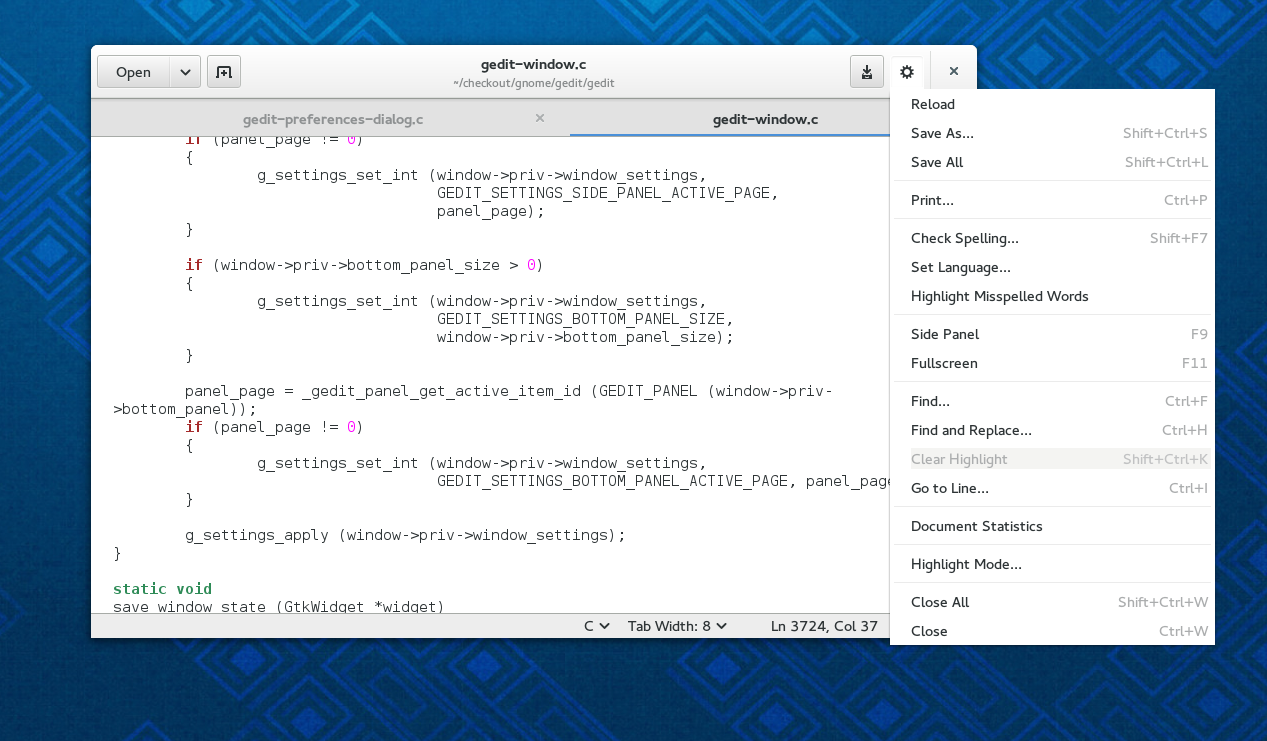 The goal of this work is to create a modern, slicker interface which wastes less screen estate and lets you focus on the text or code you are writing. No features were harmed in the making of this new UI.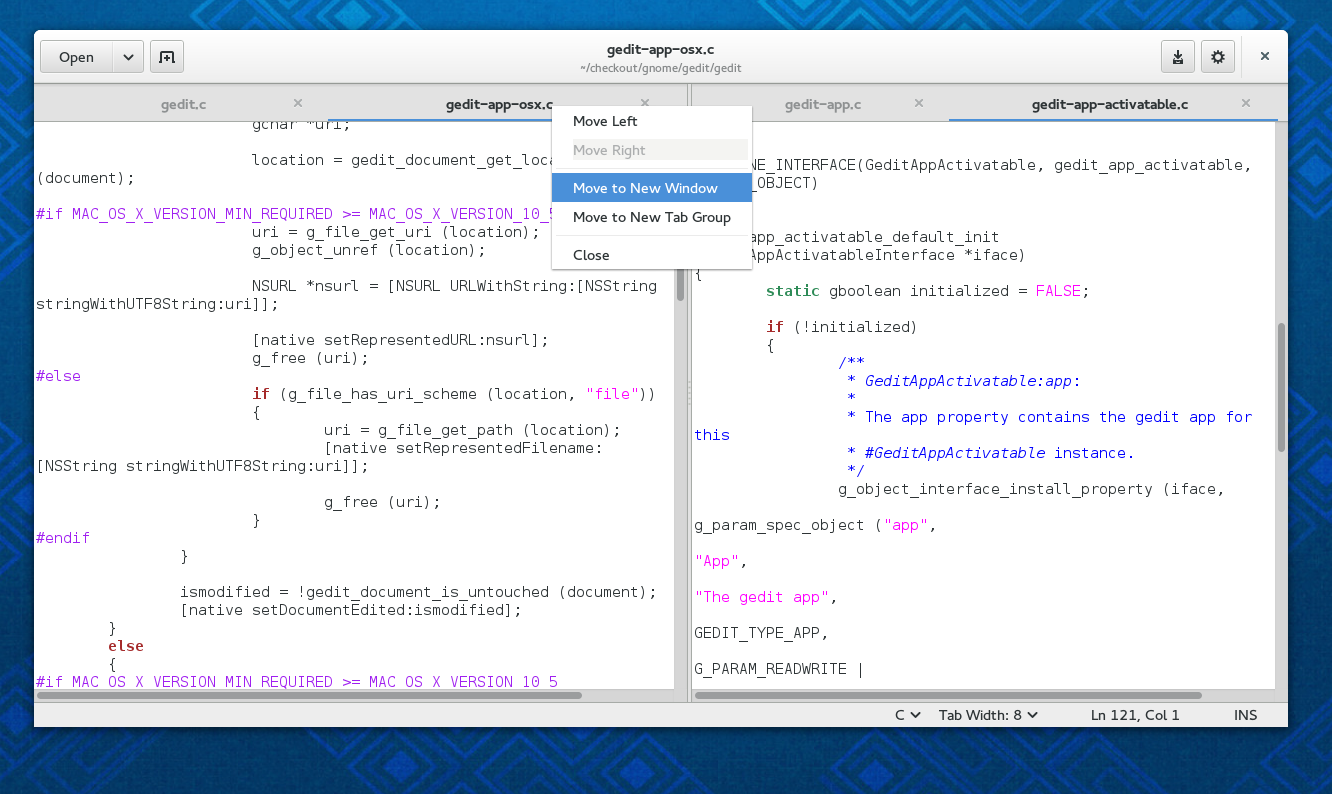 These changes bring gedit in line with the latest GNOME conventions and take advantages of the new design patterns and GTK widgets.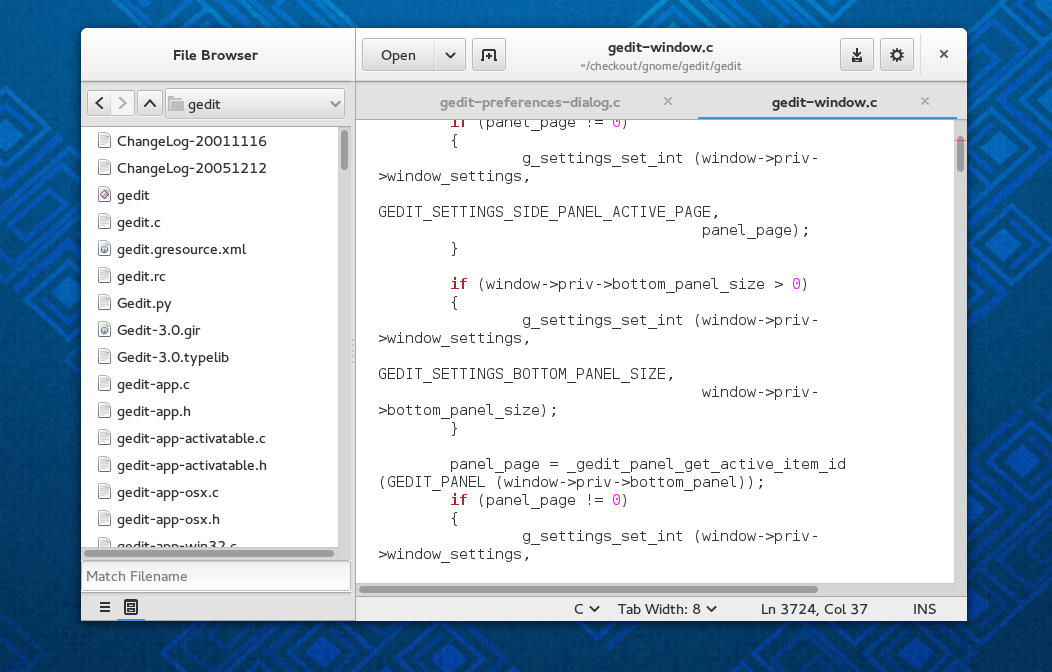 However some of the concepts there have been brewing for a long time and saw many iterations in test branches and mockups.
Some words about what you see in the pictures above
not everything is set in stone, we would very much welcome feedback
the tabs look and feel is part of the latest Adwaita gtk theme and not something custom in gedit and could be still subject to changes
while what you see is the new default look of gedit, the changes to the code base should allow us to have far better integration with the environment we are running on and allow us to easily have different UI on OSX, Windows, Unity, etc. (help from people running gedit out of gnome-shell is very much welcome)
What about plugins
plugins that interacted with the menu will need to be adapted to the new API. We are a bit sorry we had to (partially) break the plugin API again, but this cannot be helped since with the current manpower we can focus on a specific set of changes during each cycle.
We hope you enjoy this new face of gedit and you are very welcome to enter in the #gedit channel of the Gimpnet IRC in case you want to contact with us and discuss any issues about the new design or if you want to help to better support gedit in your favourite desktop environment.