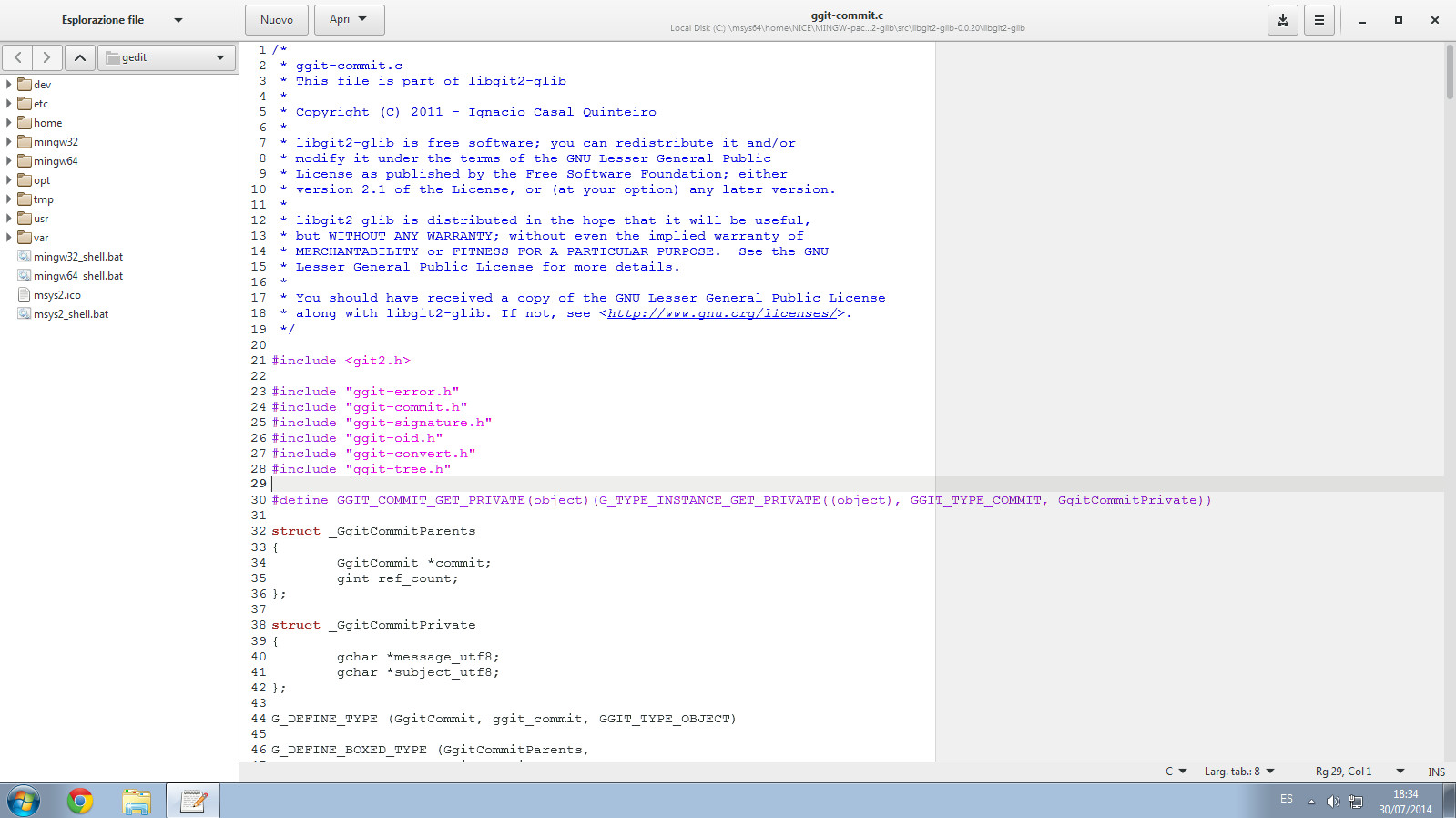 It has been a while since the last release of gedit for windows. After some work I am proud to announce that a new version of gedit is available. This version can be downloaded from here.
This new version features the latest unstable version of gedit 3.13.4 with all the unstable versions of the libraries we depend on (GTK+, Glib, atk, gtksourceview… etc). If the word "unstable" does not take you out the idea of trying it, please give it a try and report any issues that you may find. Right now it is known that the Start menu link is not working properly and that some of the python plugins crash the application.
On the next post I will explain how you can create the installer for gedit by yourself, how you can build gedit easily on windows and how you can actually do to build for windows your GTK application or library in a few steps.