Saw a mention of a blog with the following in it:
Remember what today might be a funny and smart post, it can be tomorrow's reason for an employer to not consider your application […]
I avoid blogging about certain things, but that is my decision. Regarding not blogging because of possibly someone at one certain point getting a wrong impression, I agree with xkcd: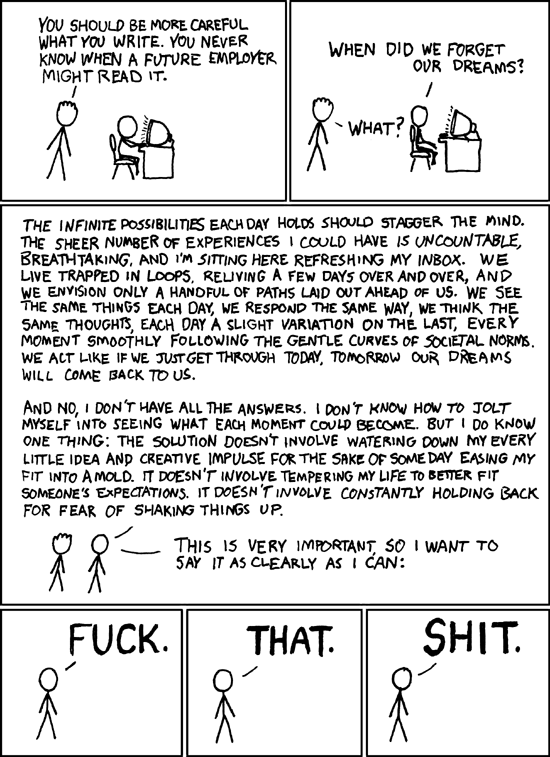 Note that I'm not going into any of the rest of that blog. Just this one reason. If that reason was stated as 'It shows that you' (etc), I wouldn't have a problem with it. Regarding that someone should act different because of possible future jobs: don't pretend you are someone else.