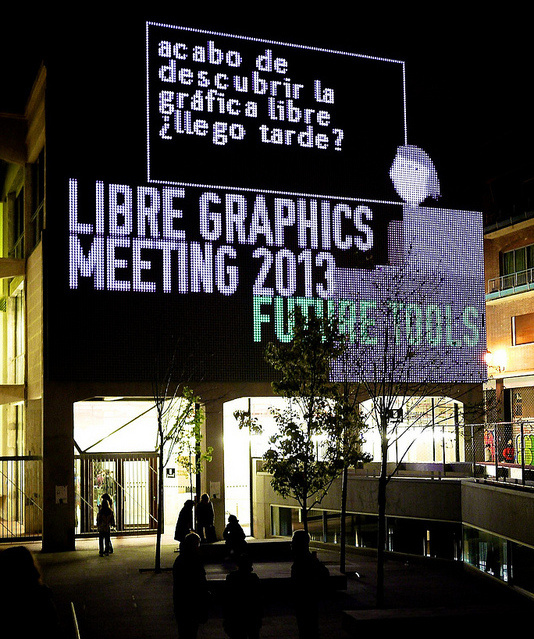 Medialab-Prado in 2013
I'm pleased to announce that there's going to be a hackfest in Madrid, from 2–4 December. The subject is GNOME's content apps: Documents, Files, Music, Photos and Videos. A group of us will be getting together to work on making them better, and to make plans for the future. There's plenty of work to be done, from content sharing and photo import, to smart music playlists.
Everyone's welcome; please sign up on the wiki page if you are interested in attending.
Many thanks to Medialab-Prado for hosting the event. I've been there once before, for LGM in 2013, and it is a really nice venue where a lot of interesting events take place. In their words:
"Medialab-Prado is a citizen laboratory of production, research and broadcasting of cultural projects that explores the forms of experimentation and collaborative learning that have emerged from digital networks."