Great Summit in Montreal
October 16, 2013
10:43 am
Uncategorized
I got home a day and a half ago and am packing up to go to San Francisco for the Mentor Summit, but email from James with his excellent write-up of the event reminded me that I too needed to report back.
James covers the bases so I won't give that overview again but one of my favorite things from the weekend was that a whole group of students drove up from Western New England University. They've decided to work on Mousetrap (an assistive application that uses facial recognition to move the cursor without having to use a mouse) for their senior project. I kicked things off with an overview of free software for them (and discussed just what you need to know about licensing to get started) and Colin and Ryan helped them out with jhbuild. Colin, Ryan and Joanie hung out with them all weekend and I think they made great progress. It was also fun to have them at all of the social events.
I would be remiss if I didn't thank Ryan and Tristan for organizing the events, plus CRIM for hosting us, Savoire Faire Linux for helping us to organize and for hosting the cocktail party on Saturday, Red Hat for sponsoring the pool party on Sunday and Canonical for providing snacks and coffee during the days. The famous Montreal bagels in particular were a huge hit: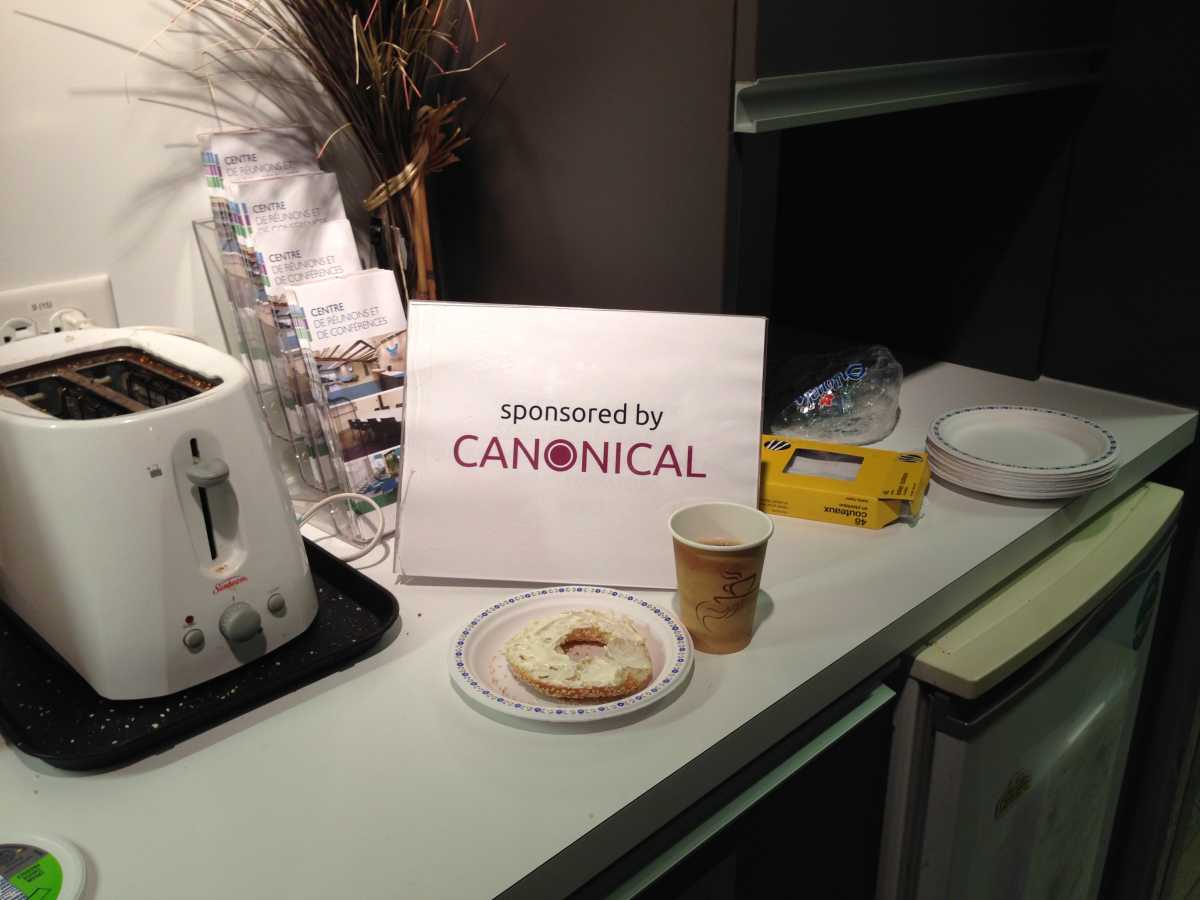 I was glad to see such a diversity of companies represented at the Summit, and nonprofit orgs too – I had great conversations with Yorba and Debian people. The Summit is pretty amazing in that it's a small event so it's intimate and it's easy to talk to everyone and the people who come are focused and awesome and a good amount of stuff gets done at a high level. The event was so productive and fun that there was some talk of adding a west coast summit, and that sounds pretty great to me.