Earlier this year I announced Shortwave, the successor of Gradio. Now, almost 11 months later, I'm proud to announce the first public beta of Shortwave! ?
Shortwave is an internet radio player that lets you search for stations, listen to them and record songs automatically.

Automatic recording of songs
When a station is being played, everything gets automatically recorded in the background. You hear a song you like? No problem, you can save the song afterwards and play it with your favorite music player. Songs are automatically detected based on the stream metadata.

Adaptive interface
The interface of Shortwave is completely adaptive and adapts to all screen sizes. So you can use it on the desktop, but also on your Linux (not Android!) based smartphone. For this Shortwave uses the awesome libhandy library!
Streaming
It's possible to stream the audio playback to a network device, which implements the Google Cast protocol (e.g. Chromecast). So you can easily listen to your favorite stations e.g. from a TV.

Access to a huge database
Shortwave uses the internet service radio-browser.info as station database. It contains more than 25,000 stations. This ensures that you will find every radio station, whether a known or an exotic one. And if something is really missing, you can add your station here.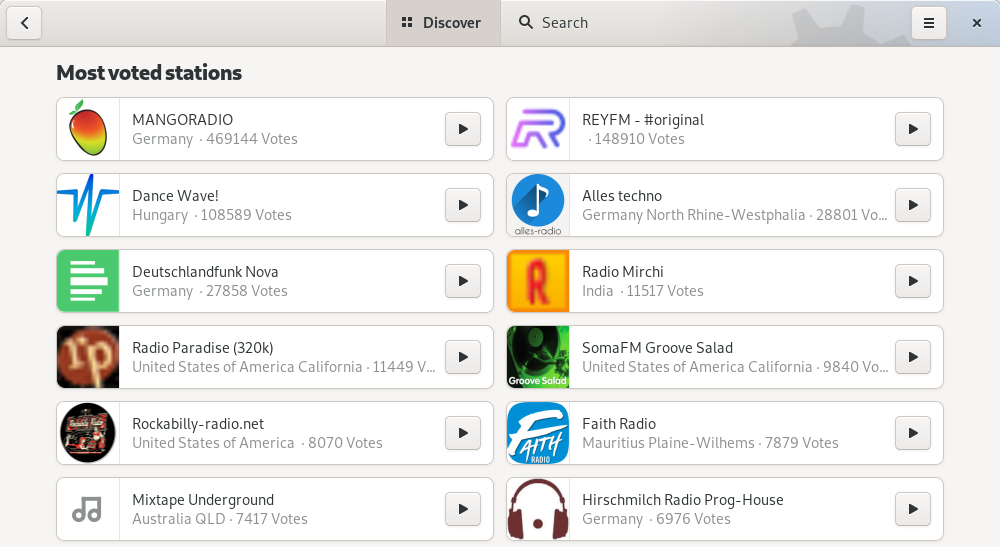 Where can I get it?
This is the first beta version of Shortwave. All basic features should work, but issues can appear. If somethings is wrong, please open a issue report here!
You can get it from Flathub (Beta). Install it with
flatpak install https://flathub.org/beta-repo/appstream/de.haeckerfelix.Shortwave.flatpakref
or just click here.