This year I did a bit of traveling in Greece before going to GUADEC in Thessaloniki with Tobias, Regina and from Athens Jordan. We started from Kos, a small island close to Turkey. After a couple of days we took a ferry to Athens, where we met up with Jordan, our local tourist guide 😉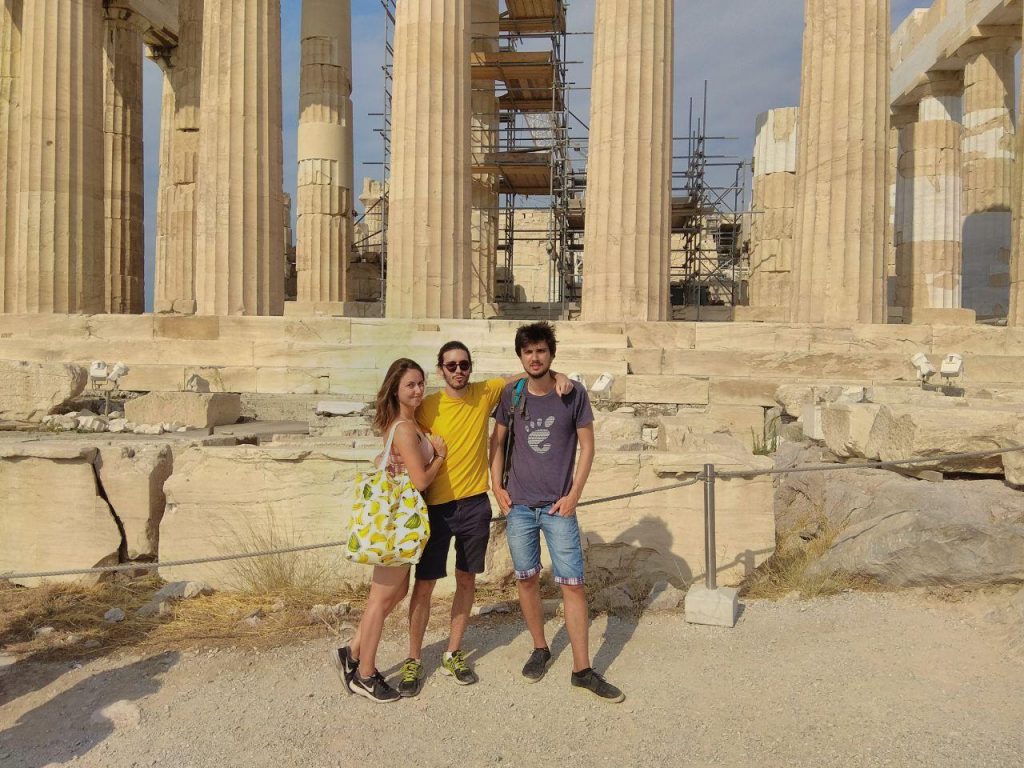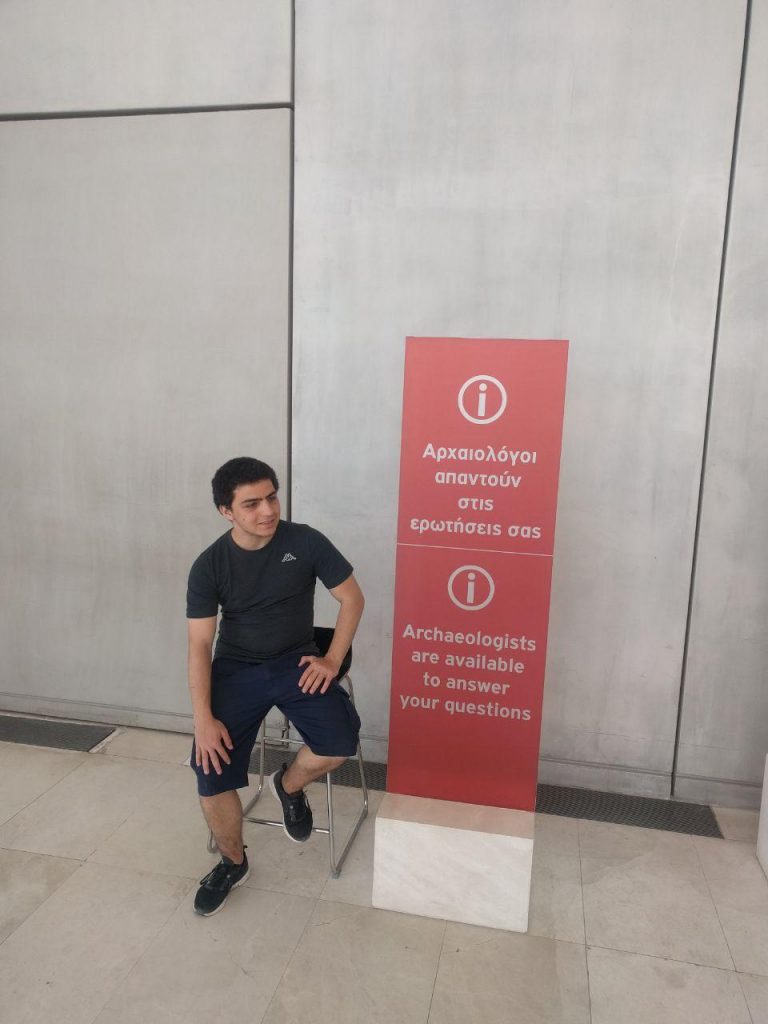 After visiting Athens and the Acropolis we took upon us the long journey to the oracle of Delphi. Close to Delphi is Mount Parnassus, one of the highest mountains in Greece. Sadly we didn't manage to climb the peek, but we still had an awesome hike around it.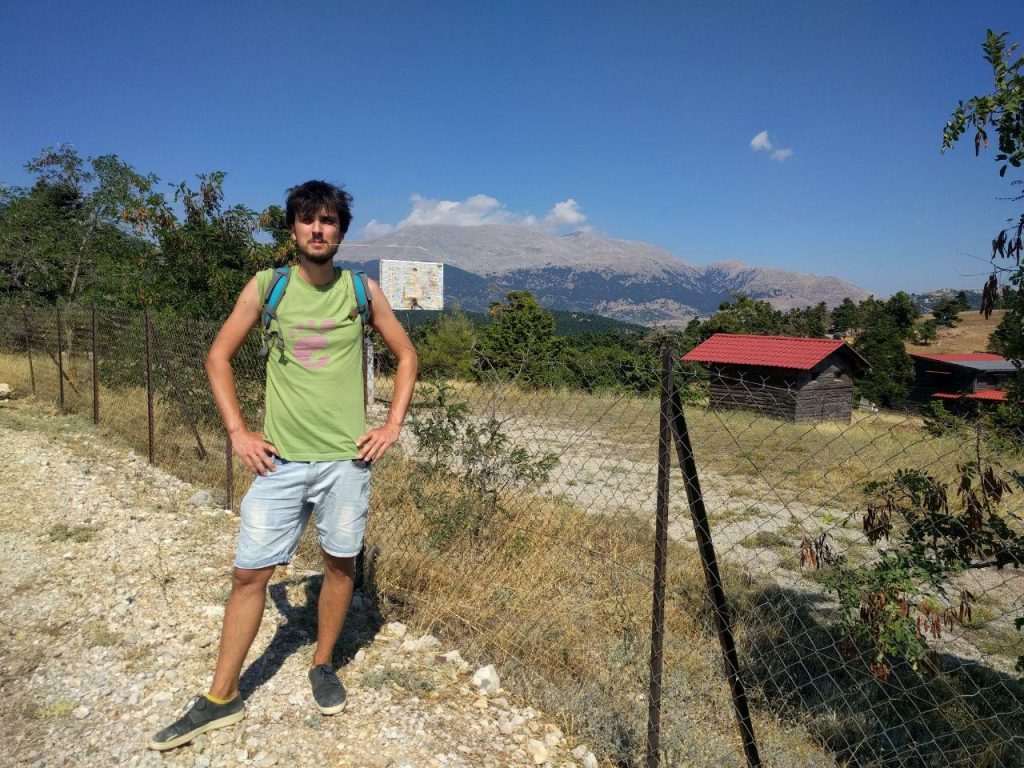 After the holidays we took the train to Thessaloniki to meet with other Gnomies. Sadly Regina didn't join us for GUADEC.
So, what have I been up to during GUADEC:
I finally got the icon export feature merged into Icon Preview. I fixed issues with this literally right up until Jakub's demo, but it was worth it: During his demo the export worked flawlessly. As soon as there's a new release, you'll be able to export hicolor and symbolic icons directly from the same template, which improves the icon authoring experience a lot. You can also export a nightly version of the symbolic icon, which is automatically generated with no extra work. We've wanted this for a very long time, and it's great to finally see it come to fruition. Expect Nightly icons in nightly versions of GNOME apps soon!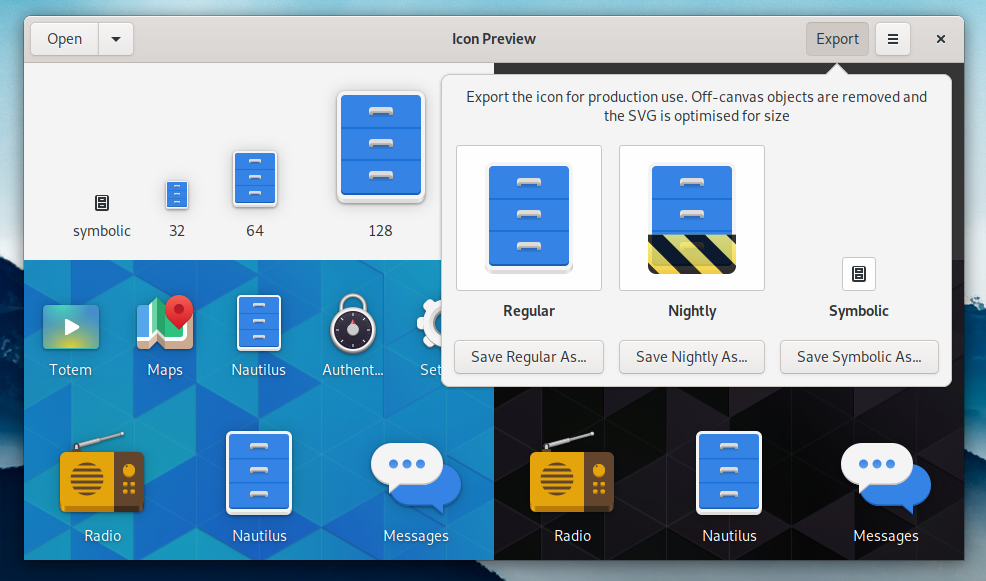 I also created a new tool (still work in progess) which takes an SVG file and exports a PDF where each page is defined by a rectangle with a specific size and color. Some people (i.e. GNOME designers) like to make their slides in Inkscape (since it's the only decent free visual editor we have), but since Inkscape doesn't support multiple pages it's a real pain to export the slides to PDF. The code isn't ready to show therefore it isn't public, yet. I hope to make this into an actual app soon though, to make this workflow feasible for more people.
I also talked to a couple of people about the future of folks (the library powering gnome-contacts) and what possibilities we have to improve the status quo.
Many thanks to everybody involved in organizing GUADEC. It has been a lot of fun, I can't wait for next year. Special thanks also to the GNOME Foundation for sponsoring my attendance!