This is the second in a series of posts about recent design work for GNOME's core applications. As I said in my previous post, the designs for many of these applications have evolved considerably, and we have major plans for them. Help is needed if these plans are going to become a reality though, so we are looking for contributors to get involved.
In this post, I'm going to focus on the Notes app, which is also known as Bijiben. (For those who don't now, Bijiben – 筆記本 / 笔记本 – translates to "Notebook".) This application is maintained by Pierre-Yves Luyten, and is written in C (although Pierre-Yves has expressed an interest in porting the UI to JavaScript).
Where we are
The Notes app aims be a simple and effective note taking application. It has the basic features you'd expect from a notes app, such as formatting, search and a trash bin. You can also organise your notes into separate notebooks.
It also has some other features that you might not be aware of, such as the ability to import notes from Tomboy (or Gnote), and integration with ownCloud and memos (as provided by Evolution), so you can keep your notes online.
Most of the updates that we have planned for notes are designed to polish the existing UI, so it looks and feels really nice. There are also some bigger features planned though.
More online storage
Being able to store your notes in the cloud is a major goal for Notes, and Pierre-Yves wants to expand the number of options for online storage, perhaps through IMAP.
As much as possible, we want cloud storage to become the default option for Notes. As a result, we're imagining that it might want to ask you where you want to keep your notes when it is run for the first time…
We also have mockups for migrating notes between online accounts.
Improved grid and list views
It's important for a notes app to give you a good overview of your notes, so that finding items is quick and painless. We have a number of plans is this area. For the notes grid, we want to show more content from each note, so you get a more useful preview. Date headings are another addition which will make the grid more meaningful and informative.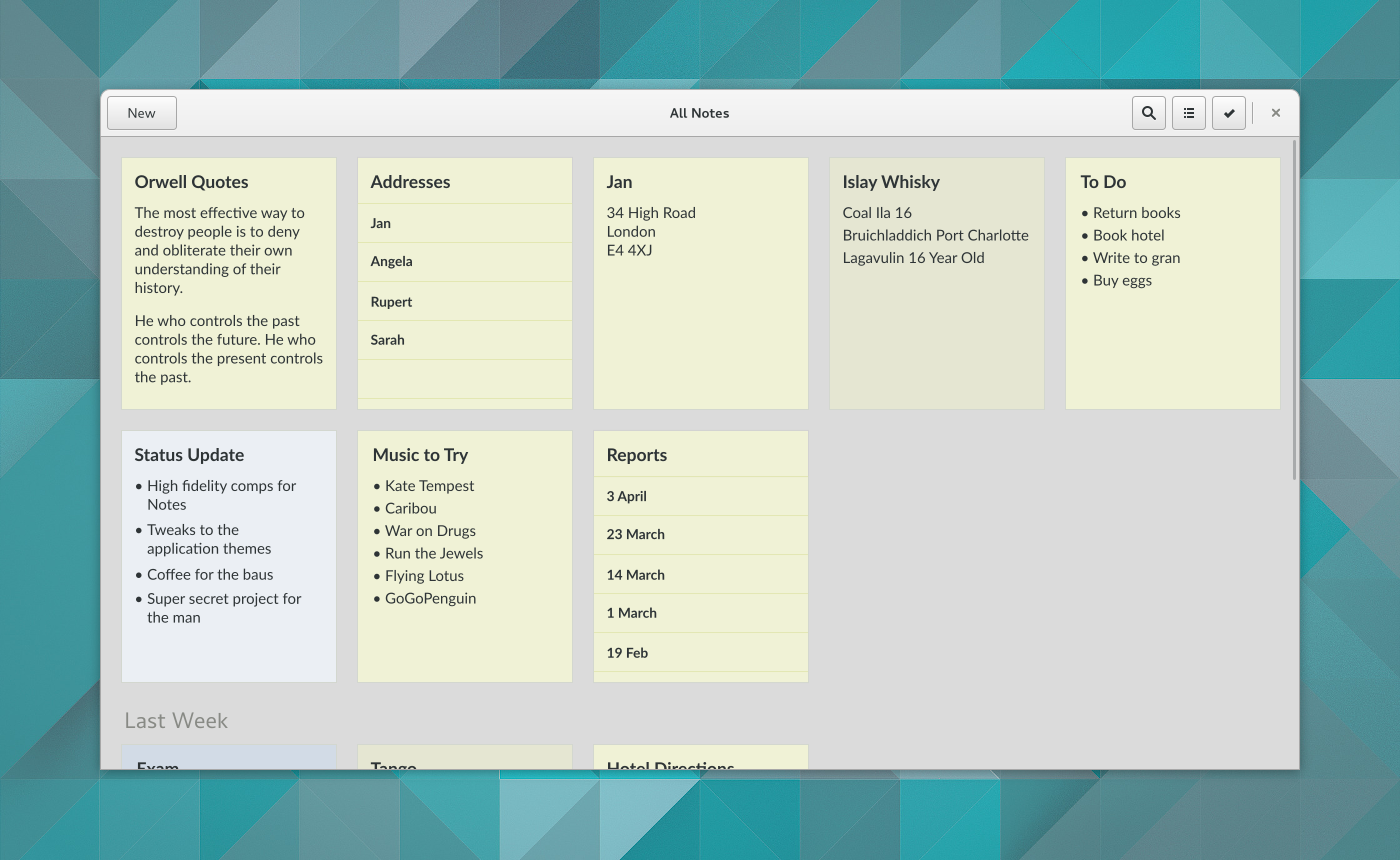 The grid view designs are accompanied by a new treatment for the list view. This aims to be neater, more attractive, and easier to read.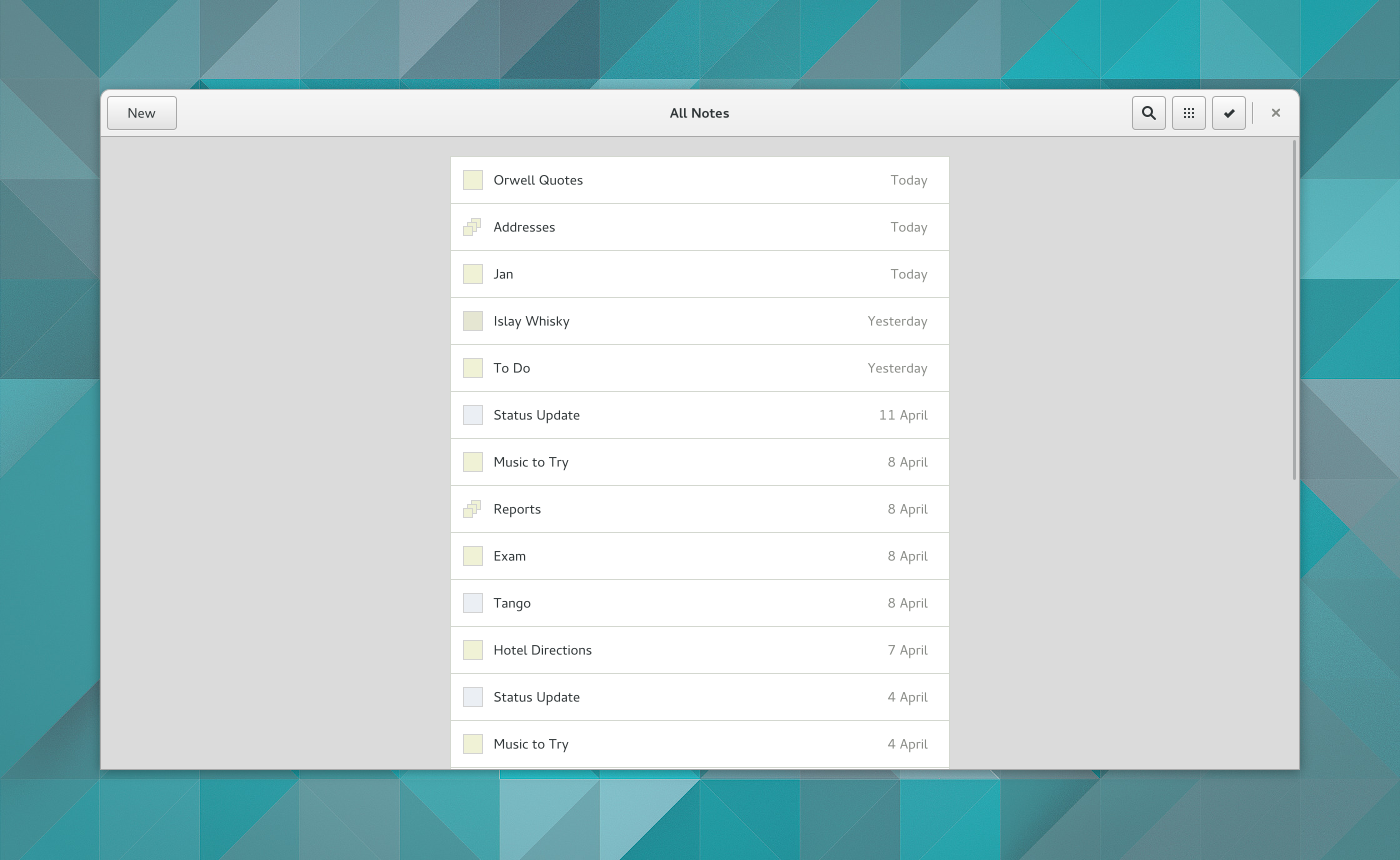 Better editing
We've also done a lot of work on the designs for viewing and editing notes. The overlaid editing controls that Notes currently uses have been a particular sore point, largely due to some technical limitations. As a result, we've decided to use an action bar for formatting – this will appear when you select text, and hide when it's no longer needed.
There are a number of other significant changes that we want to make to the note view, such as using a fixed width layout, having bigger titles, and better use of typography.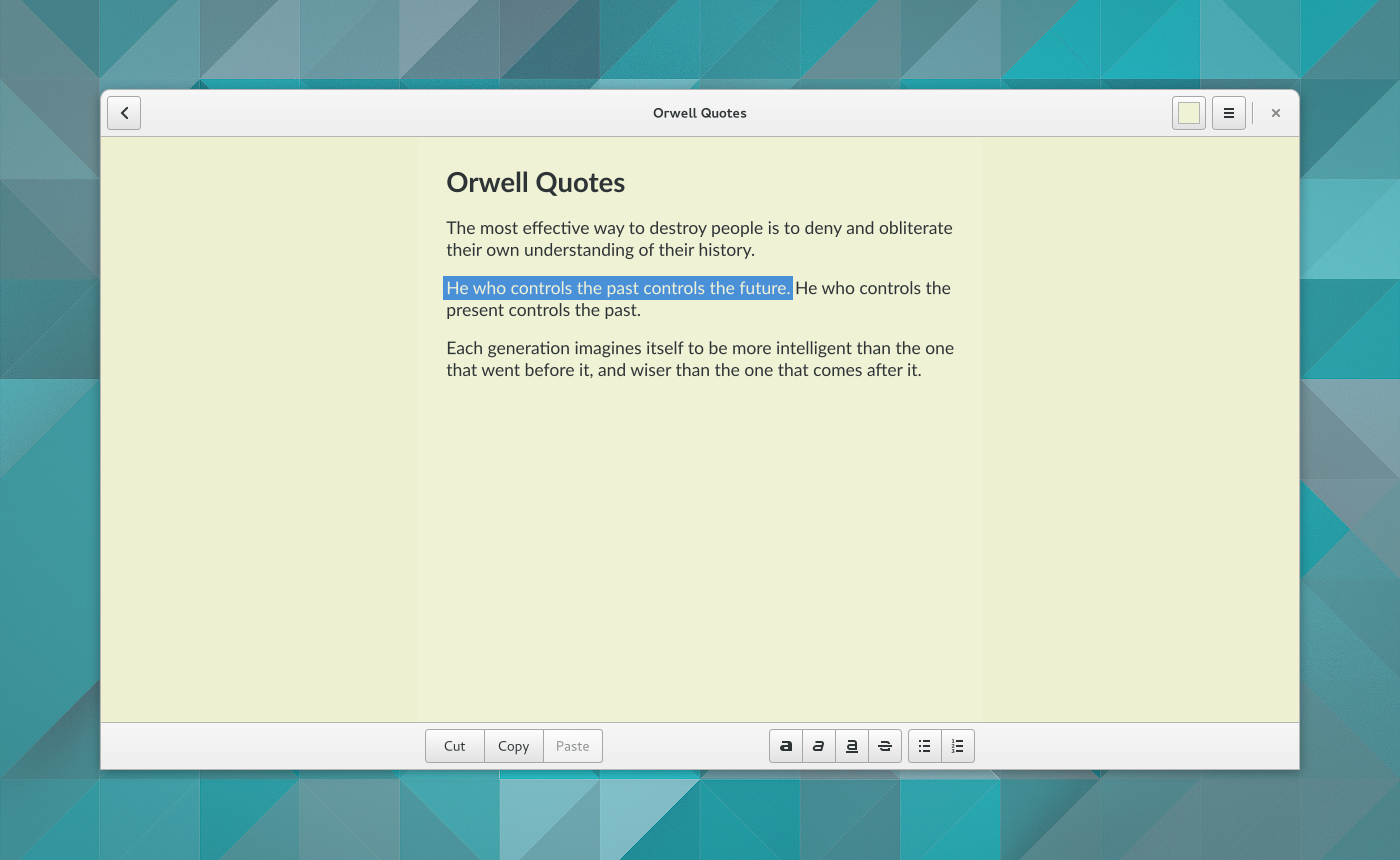 Polish, polish, polish
Finally, as with Music, Notes needs a lot of polish. There are quite a lot of small bugs that we have solutions identified for; the overall experience will improve a lot if we can resolve these.
How to get involved
Bijiben's Bugzilla product is in good shape, so it's easy to find tasks to work on, and Pierre-Yves is happy to review patches. There's also a wiki page with details about the application, including a small technical overview of the code. Notes could be a really fantastic application – just get in touch if you want to help out.