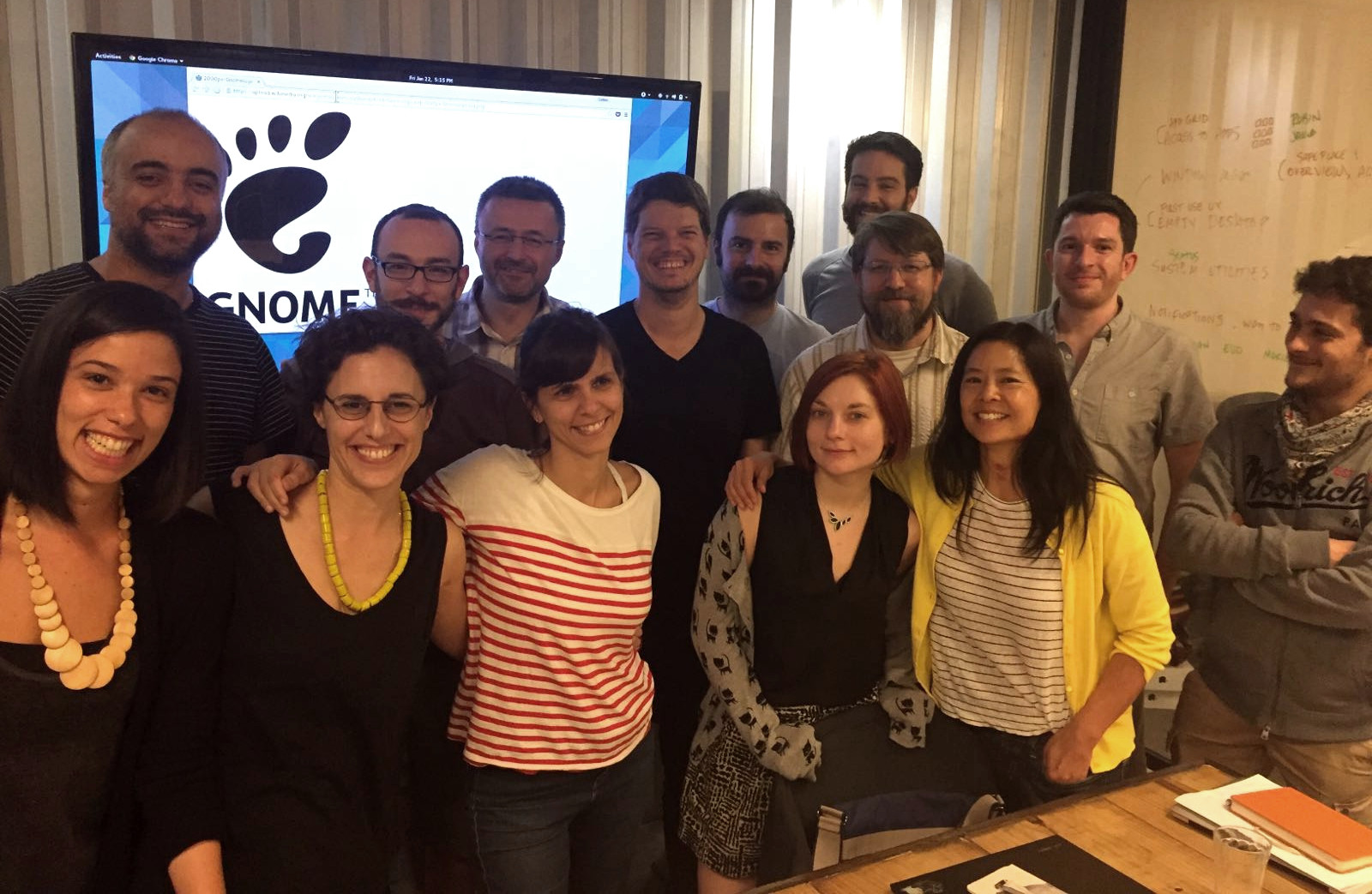 A couple of weeks ago, I had the pleasure of attending a design hackfest in Rio de Janeiro, which was hosted by the good people at Endless. The main purpose of the event was to foster a closer relationship between the design teams at GNOME and Endless. Those of us on the GNOME side also wanted to learn more about Endless users, so that we can support them better.
The first two days of the event were taken up with field visits, first at a favela in Rio itself, and second in a more rural setting about an hour and a half's drive out of town. In both cases we got to meet Endless field testers, ask them questions about their lives and computer usage.
After the field trips, it was time to hit the office for three days of intensive design discussions. We started from a high level, discussing the background of GNOME 3, and looking at the similarities and differences between Endless's OS and GNOME 3. Then, over the course of three days, we focused on specific areas where we have a mutual interest, like the shell, search, Software and app stores, and content apps like Photos, Music and Videos.
All in all, the event was a big success. Everyone at Endless was really friendly and easy to work with, and we had lots of similar concerns and aspirations. We've started on a process of working closer together, and I expect there to be more joint design initiatives in the future.
I'd like to give a big thank you to Endless for hosting, and for sponsoring the event. I'd also like to thank the GNOME Foundation for providing travel sponsorship.