Last weekend I attended the Core Apps hackfest in Berlin. This was a reboot of the Content Apps hackfest we held last year around the same time of year, with a slightly broader focus. One motivation behind these events was to try and make sure that GNOME has a UX focused event in Europe at the beginning of the Autumn/Spring development cycle, since this is a really good time to come together and plan what we want to work on for the next GNOME version.
The format of the hackfest worked extremely well this year (something that everyone who attended seemed to agree on). The scope of the event felt just right – it allowed a good level of participation, with slightly over 20 attendees, a mixed agenda, and also opportunities for collaboration and cross-cutting discussion.
We had three designers in attendance, in the form of Jakub, Andreas and myself. This felt extremely helpful, as we were able to both work on tricky design tasks together as well as split up in order to support groups of hackers in parallel. We worked non-stop over the course of the event and pumped out a serious amount of design work.
In all the event felt extremely productive and is something I would love to repeat in the future.
What we worked on
One of the main design areas at the hackfest was how to allow the content applications (Documents, Music, Photos and Videos) the ability to open items in the Files application. This is something that has been on the cards for a while and we had already had designs for. However, reviewing the plan we had, we realised that it needed improvement, and we spent a good chunk of the hackfest evaluating different options before settling on an improved design.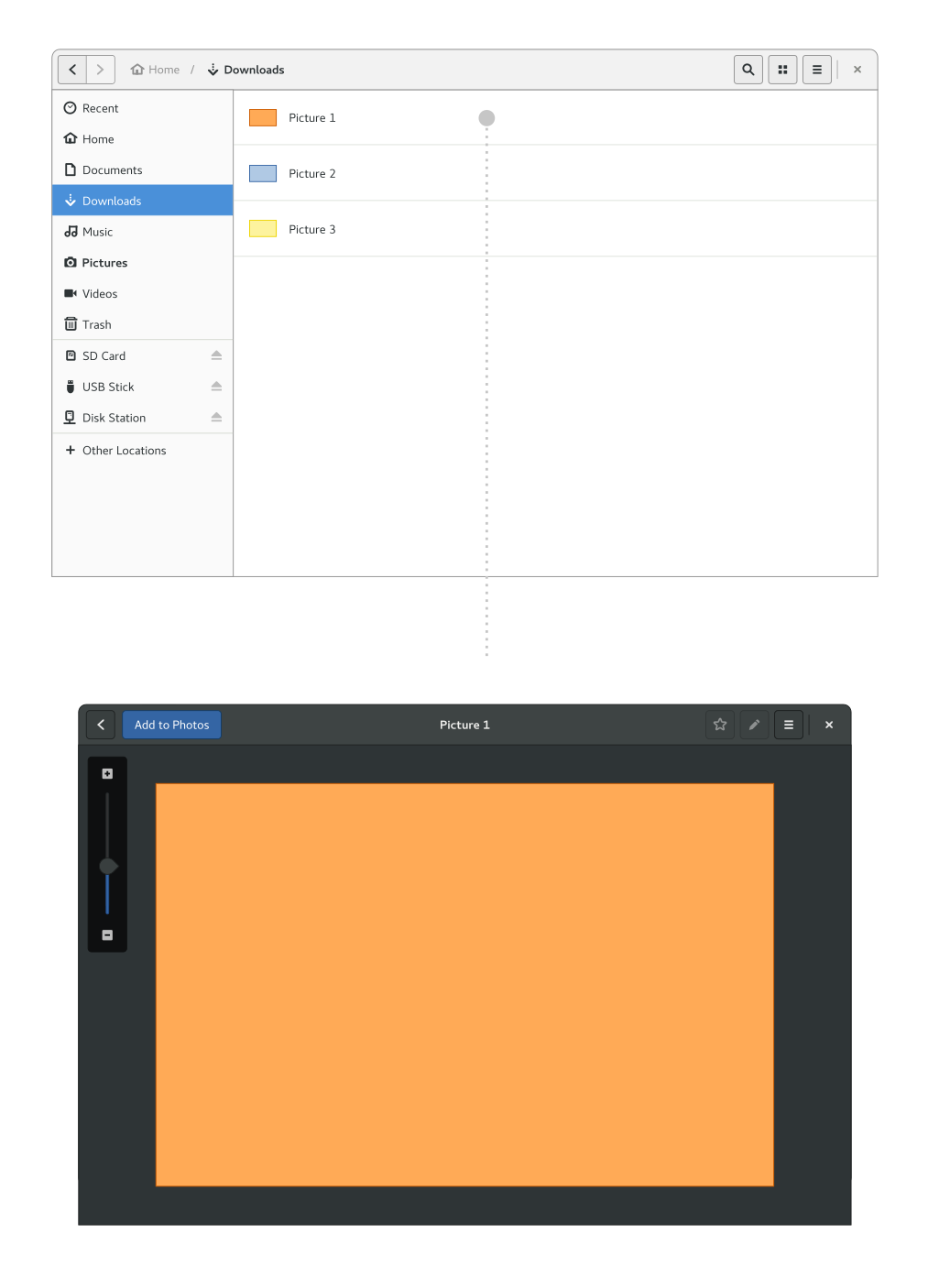 Software was another focus for the hackfest, as we had several Software hackers in attendance. On the design side, we worked on how to better integrate shell extensions. We also worked on improving the UI for browsing categories of applications and add-ons. The result was some fairly detailed mockups for changes we hope to make this cycle.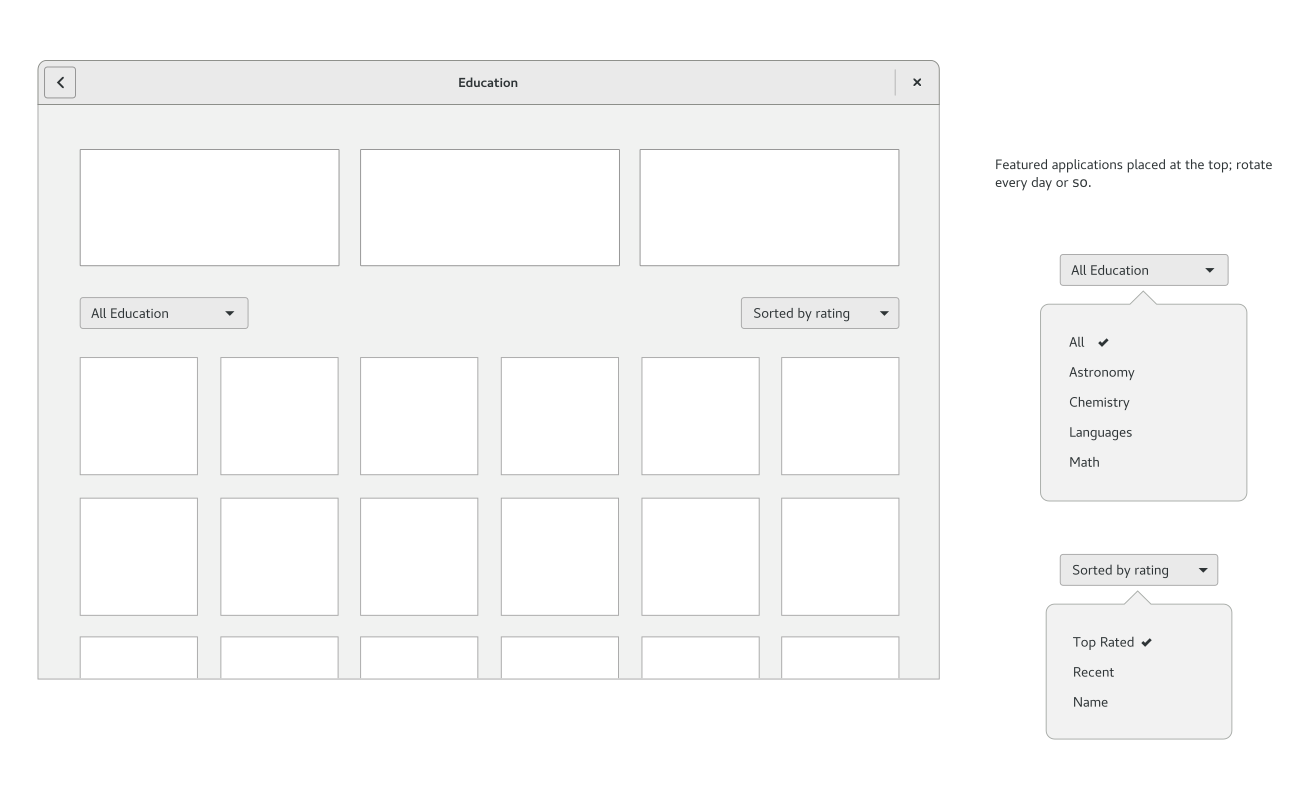 Towards the end of the event, Cosimo, Andreas, Jakub, Joaquim and I discussed plans for "content selection". This is the idea of being able to open content items that are provided by sandboxed applications, in a similar method to the existing file chooser dialog, but without actually interacting with the file system. This way, applications will be able to make content available that isn't stored in a shared home directory or might not even be stored locally on the device. It's a tricky design problem that will require more work, but we made a good start on establishing the parameters of the design.
In addition to these main areas, there were lots of other smaller design tasks and discussions. We worked a bit on Music, talked a bit about Usage and even had a bit of time for GTK+ Inspector.
Acknowledgements
These events only happen due to the work of community members and support from GNOME's partners and donors. Special thanks has to go to Carlos Soriano for organising the event. Also a big thank you to Kinvolk for hosting and providing snacks and to Chris Kühl and Joaquim Rocha for acting as our local guides. Finally, thank you to Collabora for helping to feed and water everyone!