Application menus – or app menus, as they are often called – are the menu that you see in the GNOME 3 top bar, with the name and icon for the current app. These menus have been with us since the beginning of the GNOME 3.0 series, but we're planning on retiring them for the next GNOME release (version 3.32). This post is intended to provide some background on this change, as well as information on how the transition will happen.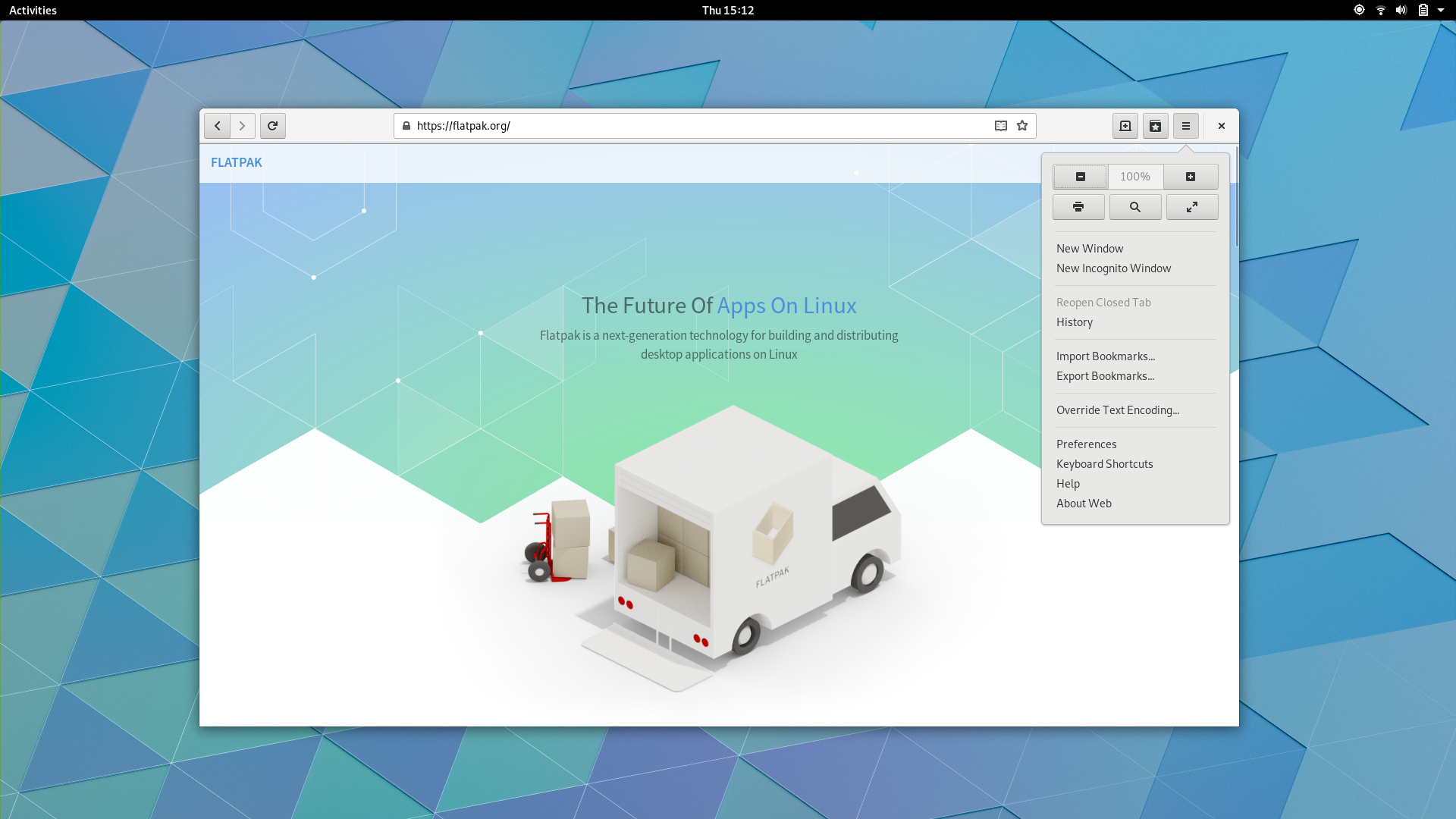 Background
When app menus were first introduced, they were intended to play two main roles. First, they were supposed to contain application-level menu items, like Preferences, About and Quit. Secondly, they were supposed to indicate which app was focused.
Unfortunately, we've seen app menus not performing well over the years, despite efforts to improve them. People don't always engage with them. Often, they haven't realised that the menus are interactive, or they haven't remembered that they're there.
My feeling is that this hasn't been helped by the fact that we've had a split between app menus and the menus in application windows. With two different locations for menu items, it becomes easy to look in the wrong place, particularly when one menu is more frequently visited than the other.
One of the other issues we've had with application menus is that adoption by third-party applications has been limited. This has meant that they're often empty, other than the default quit item, and people have learned to ignore them.
As a result of these issues, there's a consensus that they should be removed.
The plan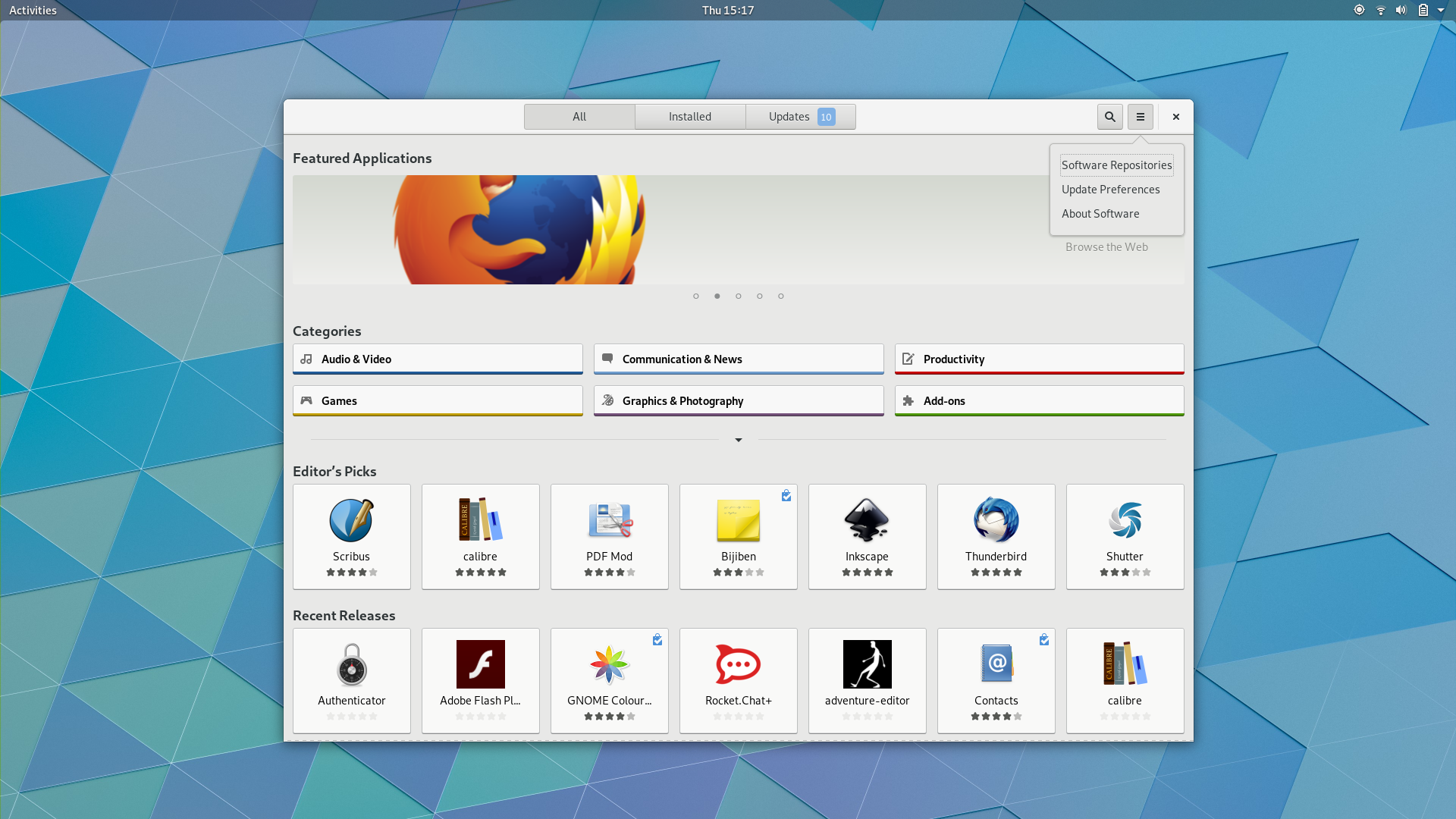 We are planning on removing application menus from GNOME in time for the next release, version 3.32. The application menu will no longer be shown in the top bar (neither the menu or the application name and icon will be shown). Each GNOME application will move the items from its app menu to a menu inside the application window (more detailed design guidelines are on the GNOME Gitlab instance).
If an application fails to remove its app menu by 3.32, it will be shown in the app's header bar, using the fallback UI that is already provided by GTK. This means that there's no danger of menu items not being accessible, if an app fails to migrate in time.
We are aiming to complete the entire migration away from app menus in time for GNOME 3.32, and to avoid being in an awkward in-between state for the next release. The new menu arrangement should feel natural to existing GNOME users, and they hopefully shouldn't experience any difficulties.
The technical changes involved in removing app menus are quite simple, but there are a lot of apps to convert (so far we've
fixed 11 out of 63!) Therefore, help with this initiative would be most welcome, and it's a great opportunity for new contributors to get involved.
App menus, it was nice knowing you…