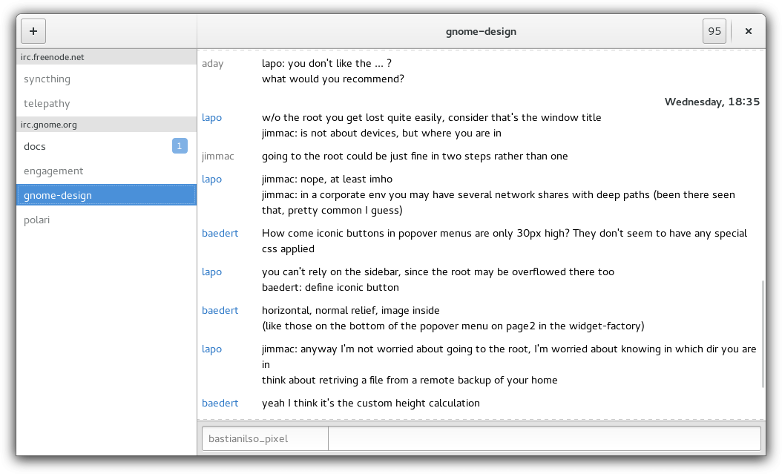 This summer, I'm about to start a great learning experience. I'll be busy as a bee working on GNOME's IRC client, Polari. My aim is to improve the chatting experience of this app, for the benefit of GNOME contributors and users alike. There's currently 87 bugs filed against Polari. I'll focus on the following four areas and possibly more:
Keyword notifications
Error-handling
Paste service support
Initial setup experience
My intention is also to file bugs against developer documentation along the way.
Currently, I'm working on bugs here and there to get some insight into Polari's infrastructure and some experience working with Telepathy, Gjs and GTK+. I think finding a good workflow for approaching new problems (bugs) is the most important. Many coffees to Florian for being my mentor and a great help so far. (:
EDIT: More information here.