For the past three days I have been to the Core Apps Hackfest in Berlin. It's been nice and cozy! Kinvolk has some nice facilities that we could borrow and it's been productive for me even if I missed the first day as anticipated.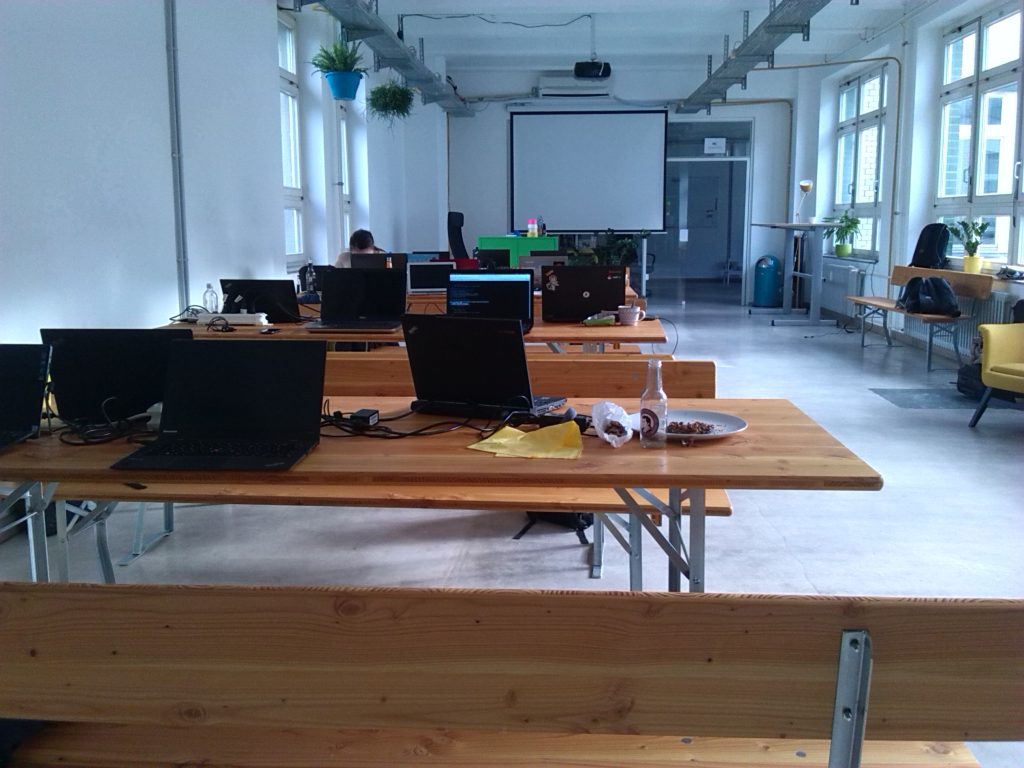 The upcoming Newcomer Guide Revamp
At the hackfest I met with Carlos Soriano. We discussed Carlos' experience doing the Bucarest Hackathon with Rares and Razvan. Talked about the issues that the students had and the questions they asked. The most general problem is that there is too much text in the newcomer guide. All information is useful but we need to prioritize what we present first. The students have only so much energy, and our job as guide writers is to ensure that no energy is wasted.
Since the first revamp where GNOME Love turned into the Newcomer Initiative there has also been many projects participating which newcomers can choose between. I'm super excited that so many projects care about getting newcomers but the list is also getting very long again now. We'll try to address this in the next revamp by introducing highlights and rotate the rest as necessary. Other issues include working with discoverability of newcomer bugs, making all terminal commands copy/paste-able, make sure newcomers get developer docs installed, and maintain consistency between the website of our newcomer apps.
To address these issues I'm experimenting with using less text, using more visuals and gamifying the experience with progress bars. More to come soon.


work in progress mockup of the newcomer guide.
I made some experiments turning this mockup into reality using Tom's new custom CSS for the moinmoin wiki. There are still a few things to resolve before we can migrate, but we are getting closer.
LinuxAtUNI
Julita asked me to give a talk about contributing to GNOME Design for her LinuxAtUNI event in Peru. So during the hackfest in Berlin I gave this talk by video conference. I'm super excited for the events there!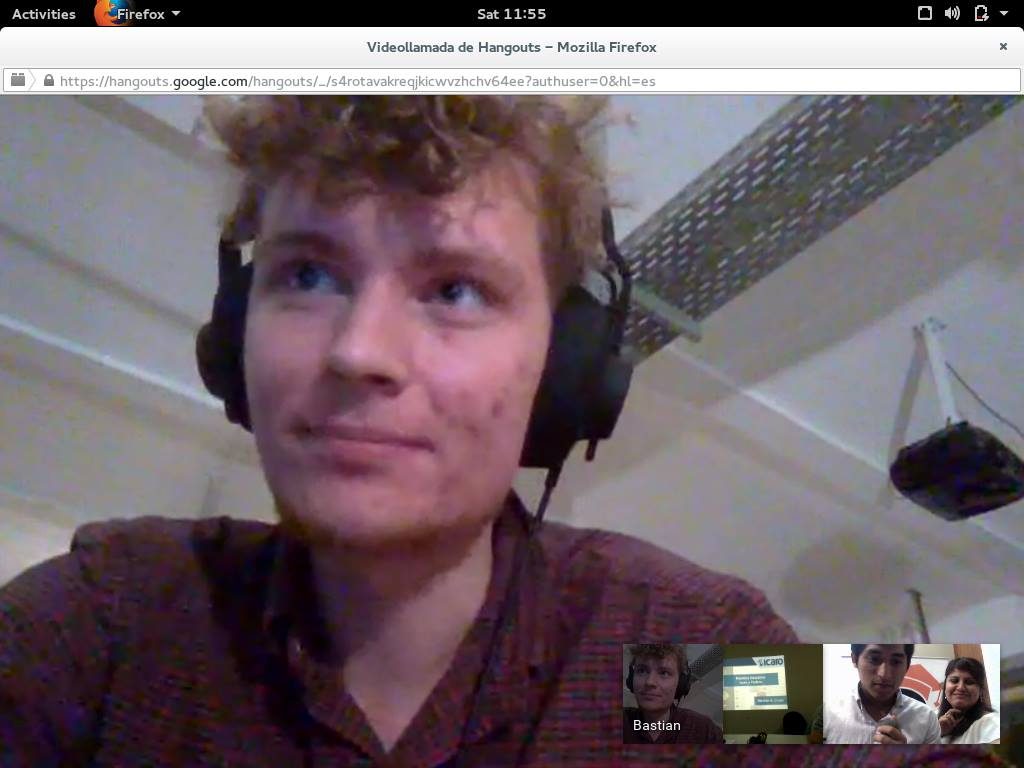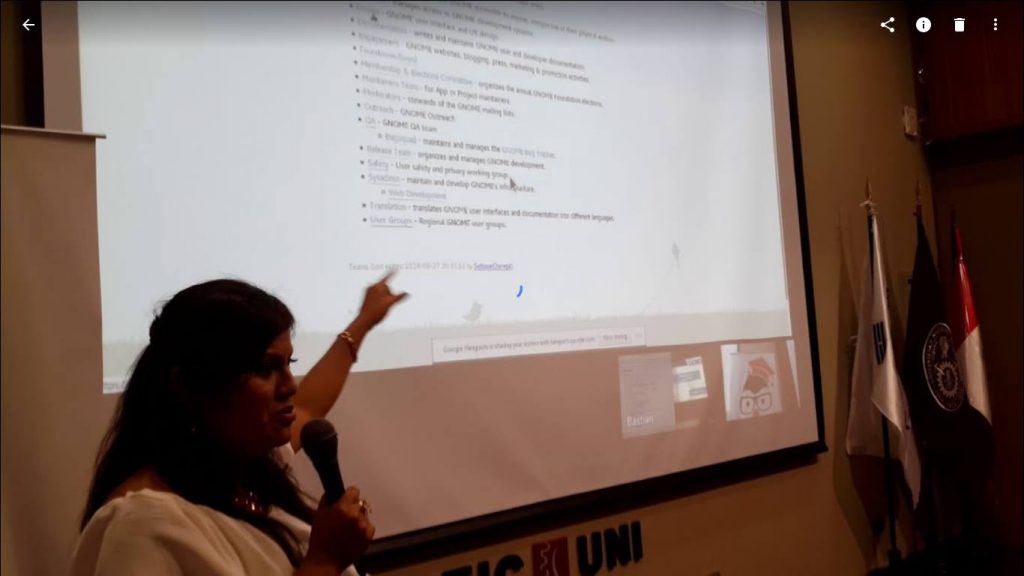 Monday
The hackfest officially ended Sunday but I stayed a day longer with Florian Muellner, working on Polari. Together with Andreas Nilsson I finalized some new iterations of various design ideas I had been playing with and managed to file a bunch of bugs. Here's some highlights: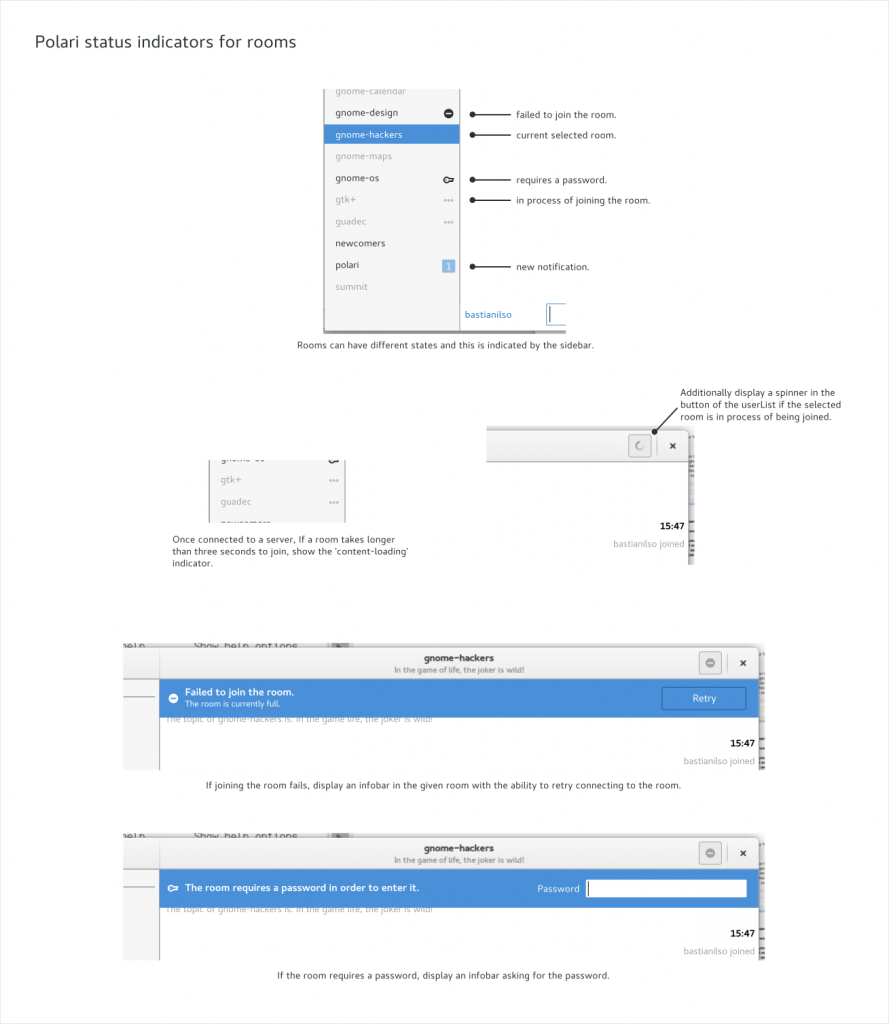 Mockup showing the design for room status indication, error handling for rooms and indicating prolonged waiting for rooms. See bug 775257, bug .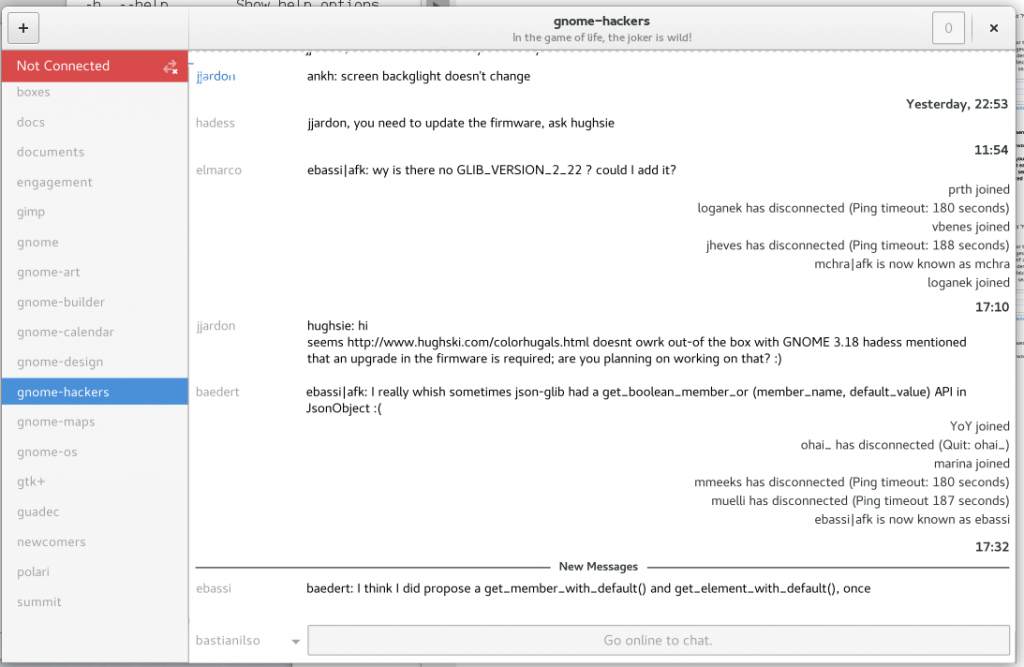 We finalized offline indication through using an infobar in the sidebar. bug 760833.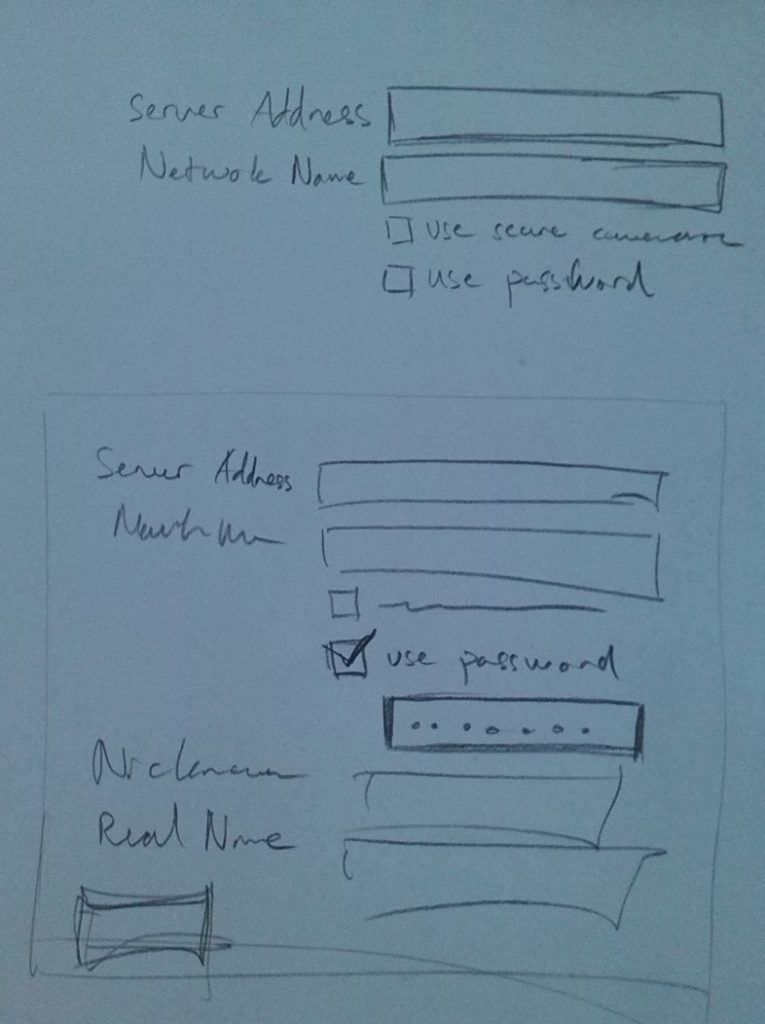 Andreas made a mockup of how we could expose server passwords for custom networks. Bug 775225.
Florian worked on moving our soon-to-land roomlist in the join dialog over to a GtkTreeView as we had performance issues with the GtkListBox. We also discussed things like the nickname renaming behavior, how should error messages behave in connection properties dialog and future plans.
Again, thanks to GNOME Foundation for partially sponsoring me, it's been a great hackfest and I really enjoyed it!