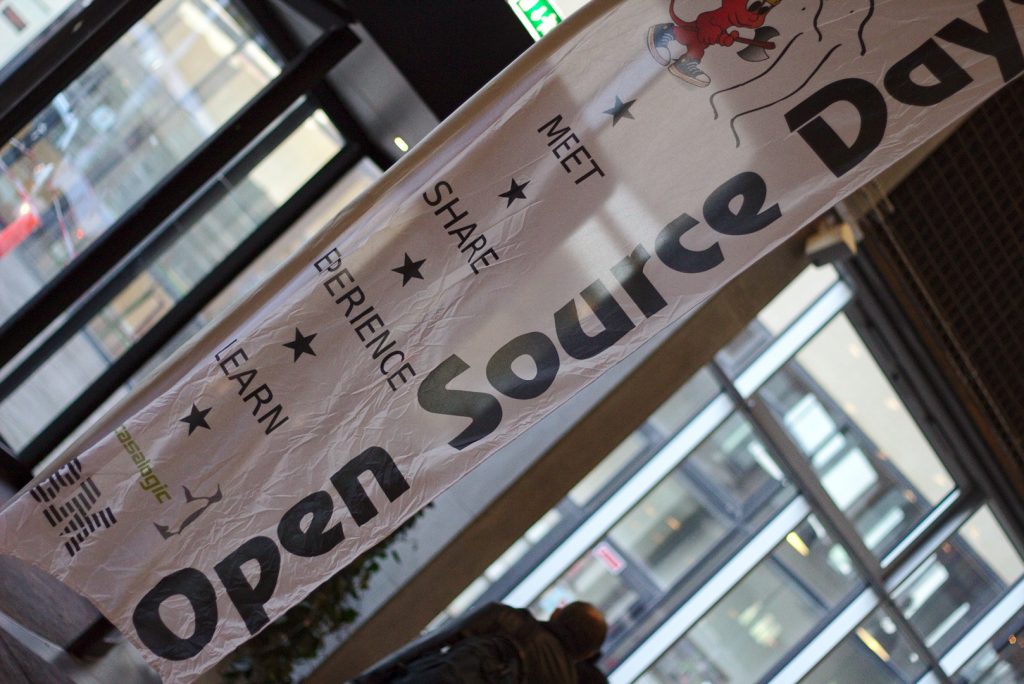 Open Source Days is an annual conference held in Copenhagen, this time held from the 17th March to the 18th March. Since my successful trip with members of Open Source Aalborg we are keeping a close eye on free software happening in and around Denmark. For all of us, this was the first time we went to the Open Source Days conference.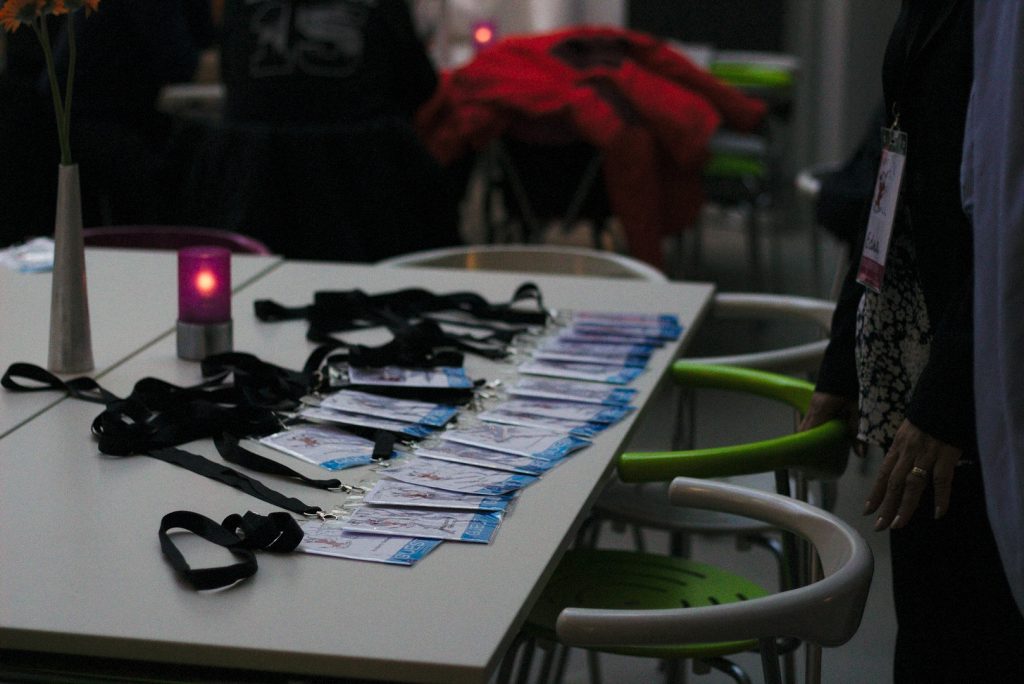 Day 1: Business Days
First day of the conference was arranged as an opportunity for networking and presentations oriented around open source in corporate setting. We were there, as part of PROSA, a local Danish union organization supporting open source. While Open Source Days is a significantly smaller conference than say FOSDEM, I was still impressed by the variance of local Scandinavian firms present which ranged from firms selling courses and education to firms offering cloud-based services and offering support on self-hosted services.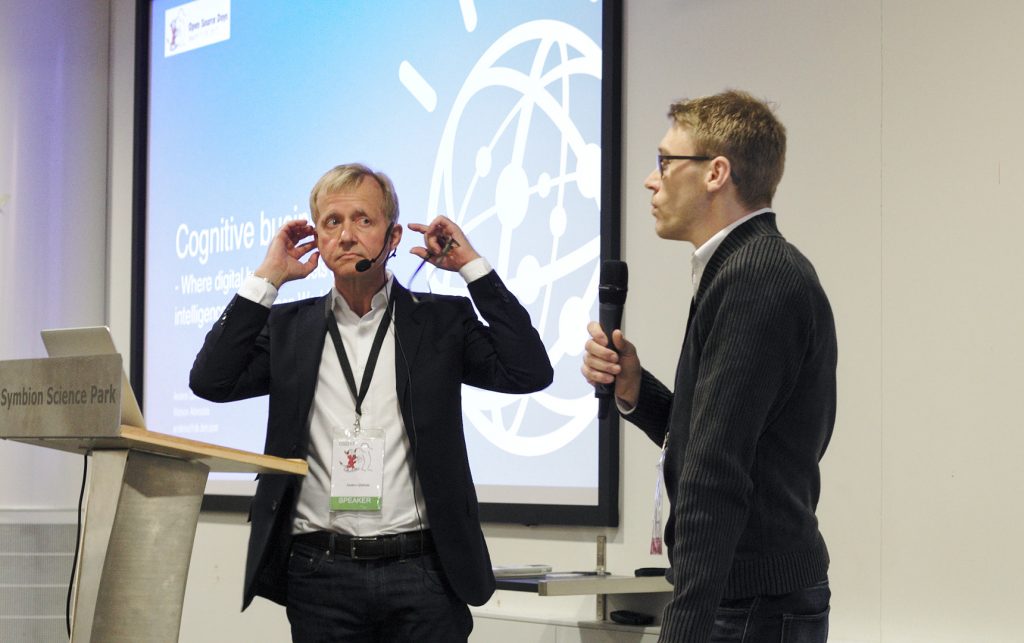 I had the chance to talk to quite a few around there including FAIR Denmark which is recycling computers with GNOME installed on them to provide education to poor countries. Very interesting!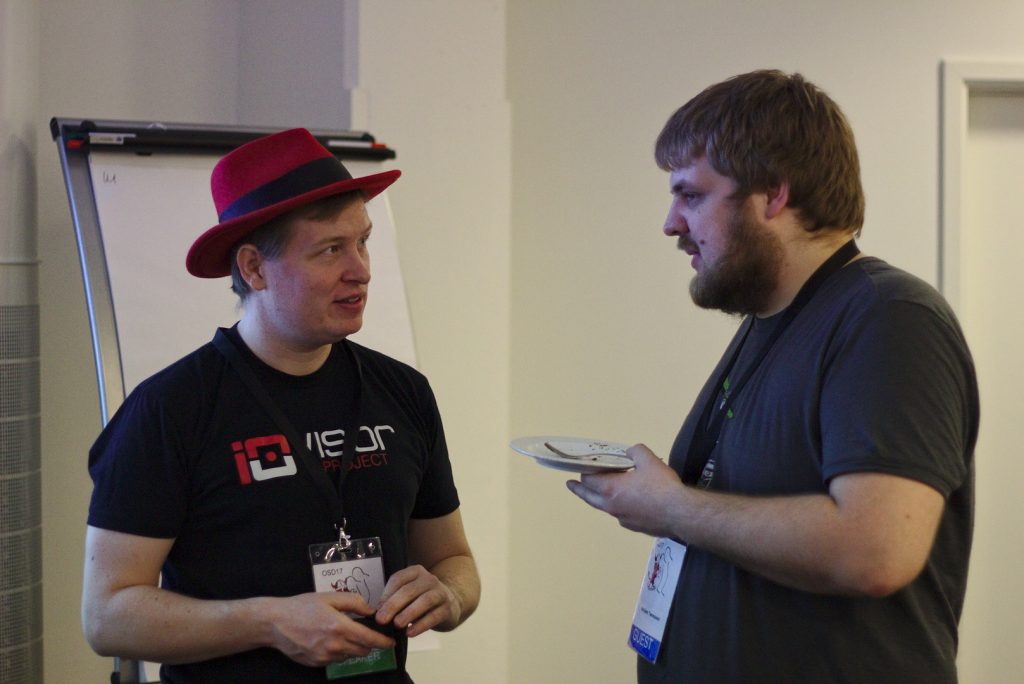 I also had the chance to meet Jesper, Martin and a few others from last years open source camp. Jesper was presenting about his work on enabling high speed network packet support in the Linux Kernel. Lots of it flew over my head but it was very interesting to hear as the presentation was a continuation the work he presented last year at the camp.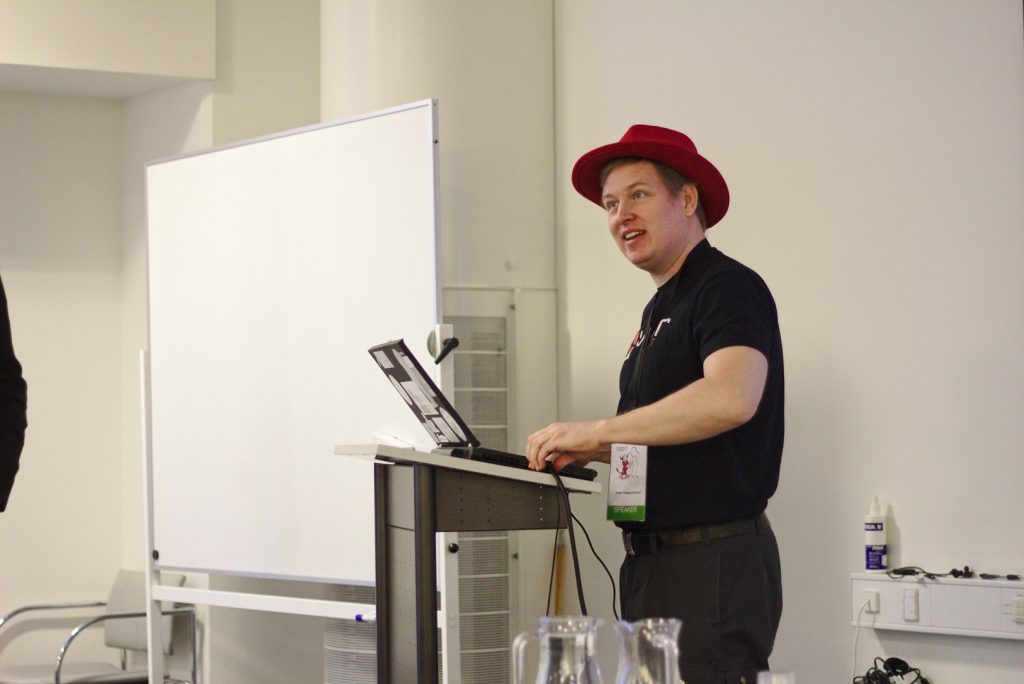 Day 2: Community Days
The second day marked the community days. In spirit of the day, Open Source Aalborg had its own humble booth with hand-drawn flyers, signs and everything. Start small, as they say. :-)
Copenhagen's hackerspace Labitat was also present and had brought lots of small projects with them such as hacked sewing machines, LED matrix bling-bling and other electronics.
The community day had two tracks with talks. Probably the most interesting was the talk about how Danish municipalities are collaborating on infrastructure based on free and open source software principles called OS2. This model doesn't mean that the municipalties are developing the project in-house. Rather, they are placing contracts with local danish firms to work for specific periods of time to develop projects further – and one municipality's work benefit all other 98 municipalities.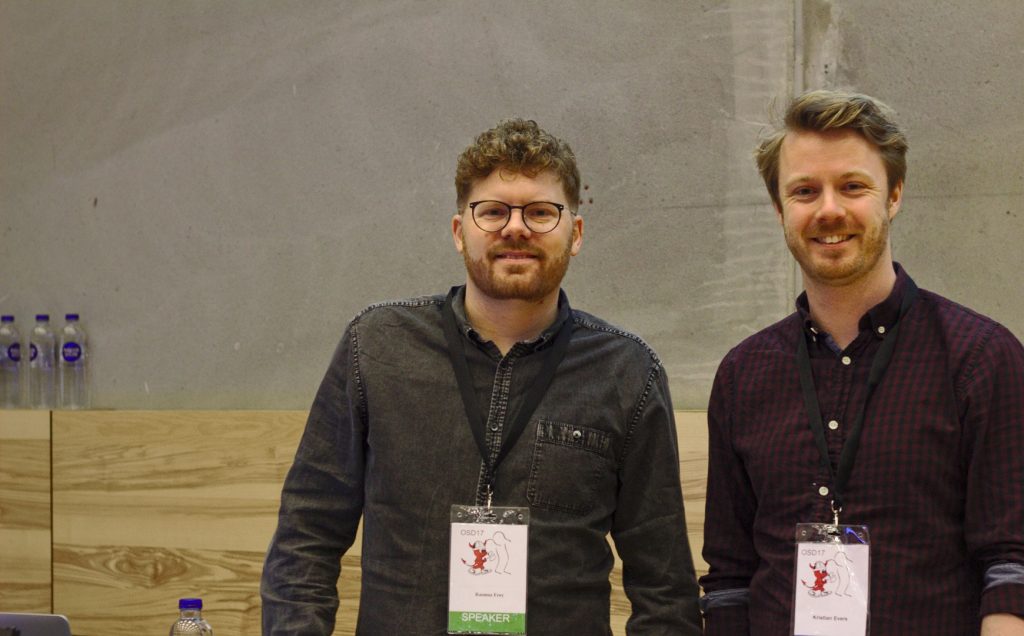 The conference ended with beers and popcorn at Farfar's as is tradition or so I have been told. Thanks to PROSA for sponsoring this trip to Open Source Days for Open Source Aalborg. I'm definitely attending again next year. :-)