Last year I was told about an annual event happening in Denmark that I didn't know of called "The Camp". Later at GUADEC 2015 I also met Kristen who helps arranging the event and has been doing so for more than 15 years. The Camp is a week long camp where you join together in a remote location of Denmark to hack, listen to talks and have some great food.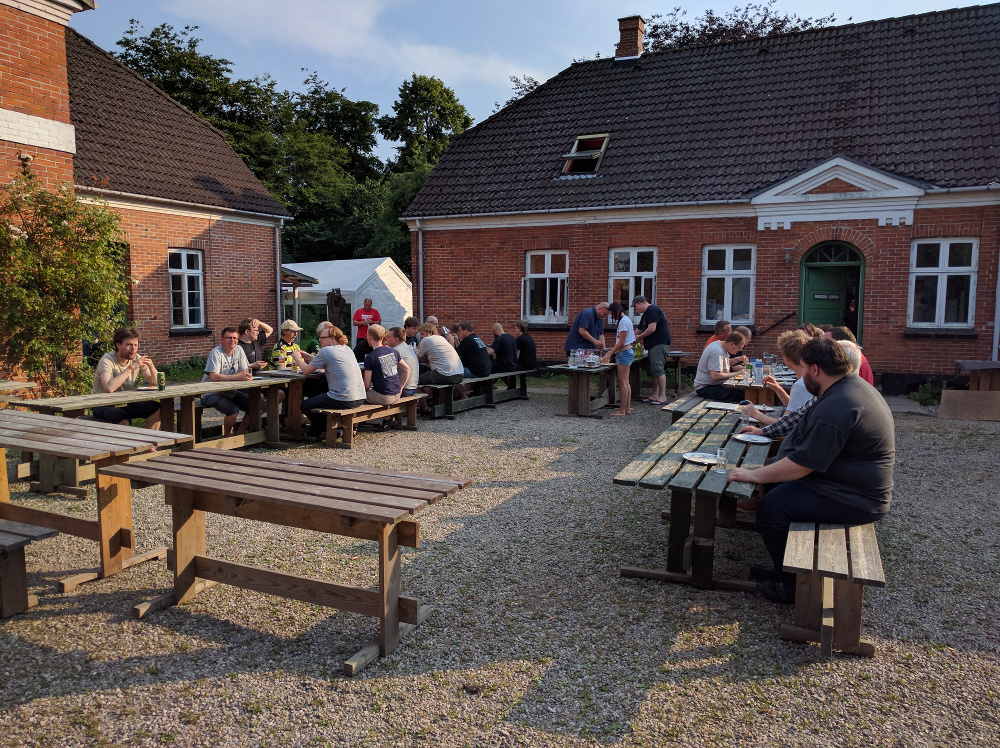 The camp holds roughly 50 attendees each year for a week during July. Photo by Poul Erik Thamdrup.
On the first day I held a talk on GNOME and the state of the free desktop. I constructed it in a way that would make it interesting for non-GNOME users too. I wanted to give an insight into how the traditional desktop is influenced by new technology and modalitaties which neccesiates new interaction styles and constraints. There's not a single answer to how to do that. We have different free desktop environments suited for different use cases. The desktop environments being free enables us to share a lot of underlying technology and collaborate on advancing the free desktop. I put emphasis on that being involved in GNOME therefore often means working across the whole desktop stack which is beneficial for the free desktop as a whole.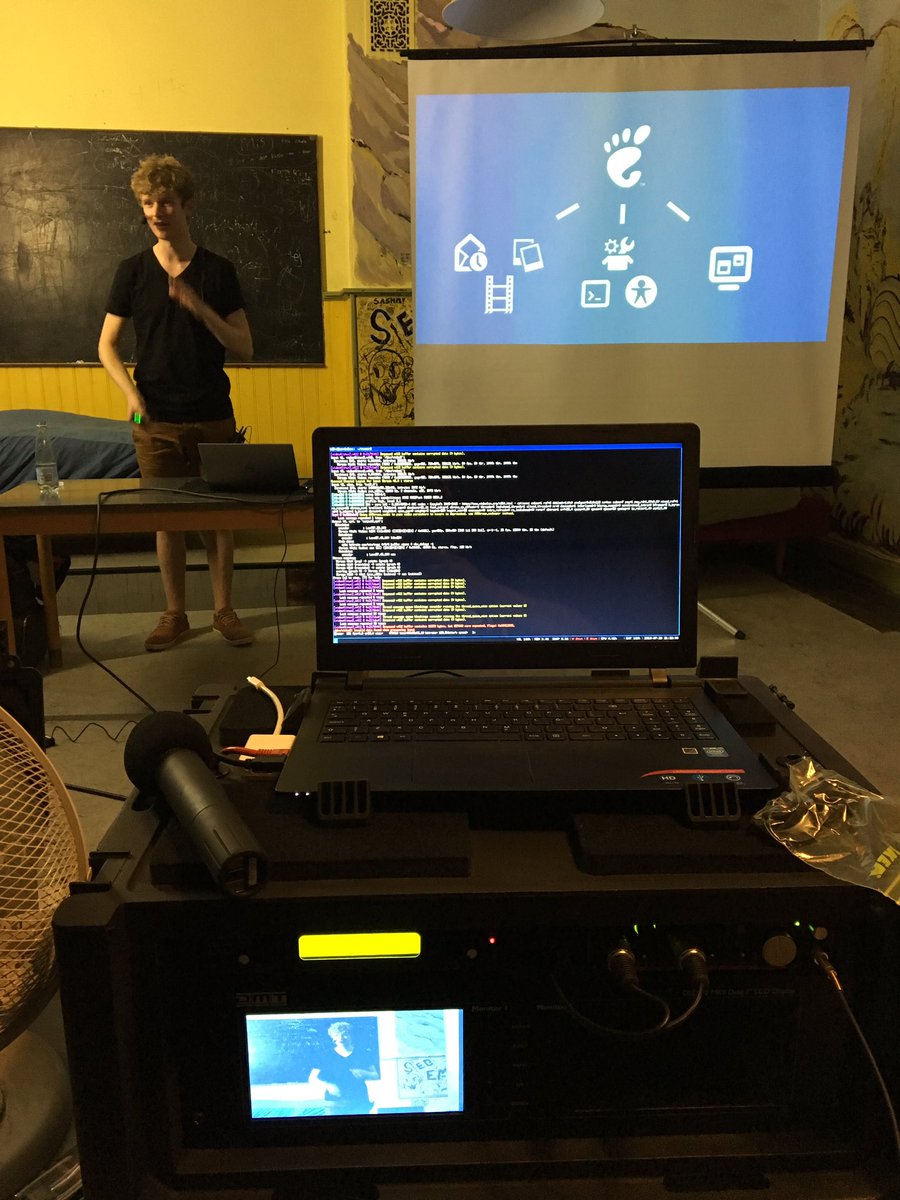 My talk on GNOME held on the first day of the camp. Photo by Mike Mikjaer.
I then presented a timeline explaining the many different technologies which GNOME contributors have contributed to and which play an important role in our desktop stack today. I'm not much familiar with what happened prior to GNOME 3 so I learned a lot in my research prior to the presentation myself. I elaborated a bit more on some of the newer technologies like Continuous, Flatpak and Builder which I think are three really exciting initiatives.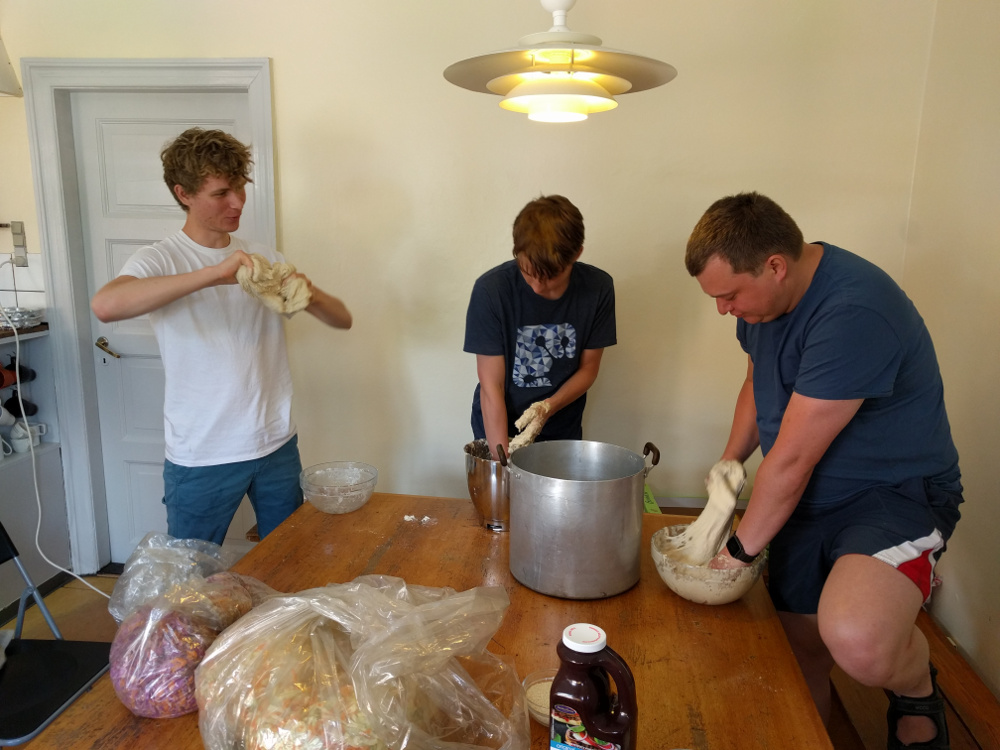 Everyone took turns helping making dinner – in this case we're preparing dough for burgers. Photo by Poul Erik Thamdrup.
There were a lot of the other talks too which were interesting. I met two who played with producing computer graphics in javascript programmatically. A kernel hacker who worked on enabling the kernel to process 100 Gbit connections. A sysadmin who made a videobox for recording frames off your computer at up to 60FPS. The camp is a big mix of lots of interesting people!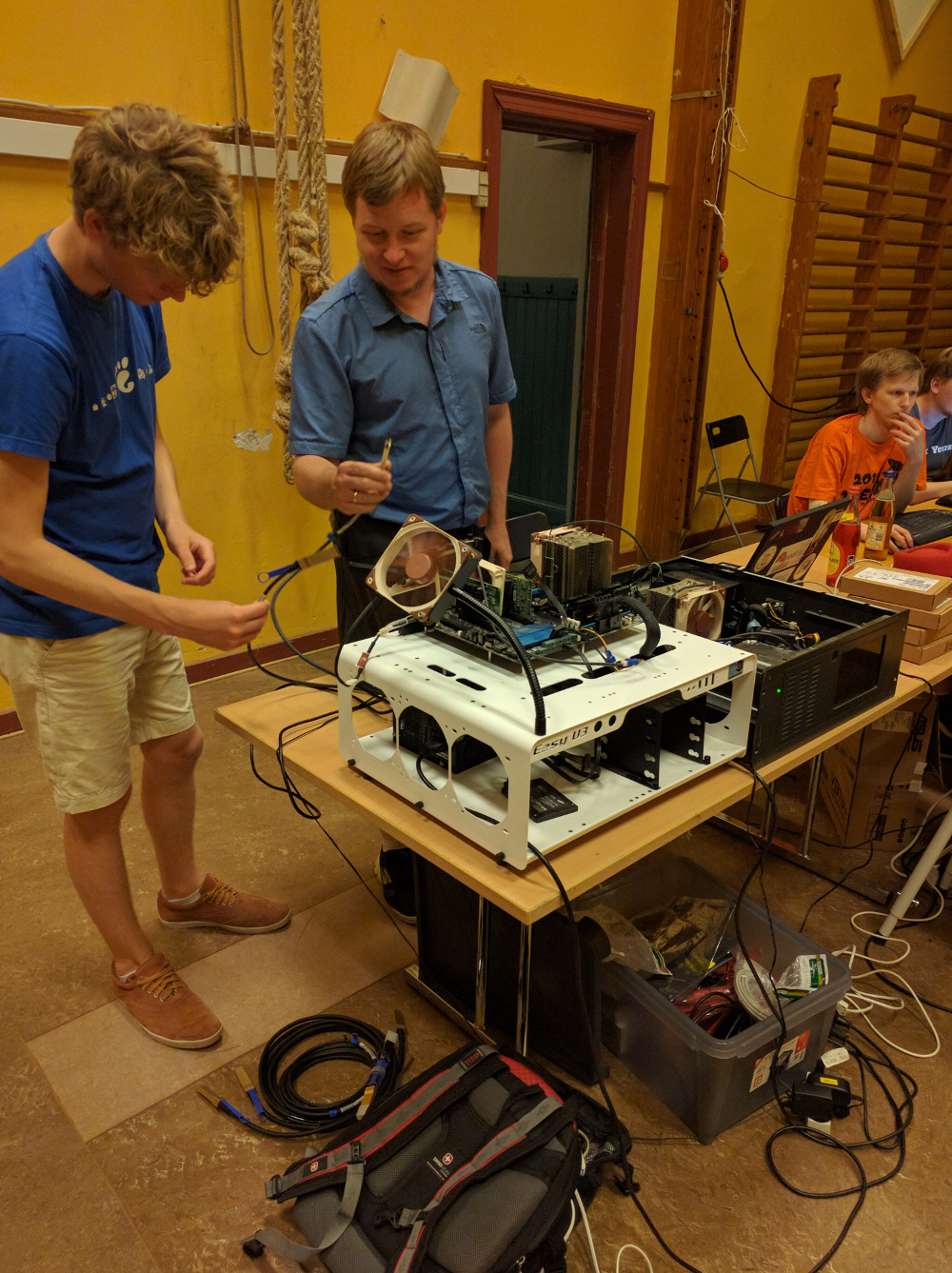 Jesper works as a kernel hacker at Red Hat and is explaining his hardware setup. Photo by Poul Erik Thamdrup.
During the week there was also time to sit down and work on GNOME related activities. I'm volunteering for GUADEC 2016 and have helped creating t-shirts and talk intro graphics using CCC's intro-outro-generator. The generator takes a python script as input for the animation which you can use to script SVG transforms. I started researching chain transformations in SVG and learned how to use Inkscape's XML editor to properly set up objects for animation. By the end of the camp I had produced a simple intro, outro and pause overlay for GUADEC which I also held a lighting talk about.
[youtube]https://youtu.be/3AAk9mDQ32Q[/youtube]
All talks are available at http://video.thecamp.dk/. Most of them are in Danish except Jesper's 100Gbit challenge talk which is in English.