I did catch a cold, but I had a great time at FOSDEM this year! Friday was spent reviewing a branch with Florian which adds a disconnect entry to the context popover in Polari. It has now landed.
Saturday was spent selling lots and lots of socks. I choose this year not to go to any talks and instead hangout with fellow GNOMEies in the booth and have a chat with bypassing users. I'm accumulating many advertising arguments for buying socks including that it allows you to have feet on your feet and that you have an excuse to say "GNOME Socks!" as much as you want, once you own a pair. ;-) Kat brought the awesome hoodies and then we had a big load of leftover t-shirts from GUADEC 2017 which we more or less sold (I think there's still some 20 left in small). In the end we sold a 160 pairs of socks which is almost half the enormous stock of socks I purchased. When the evening came by and the booth had to close, we went to the GNOME Beer Event in La Bécasse, where I had my annual taste of Lambic Blanc, which is one of the few beers I really enjoy drinking.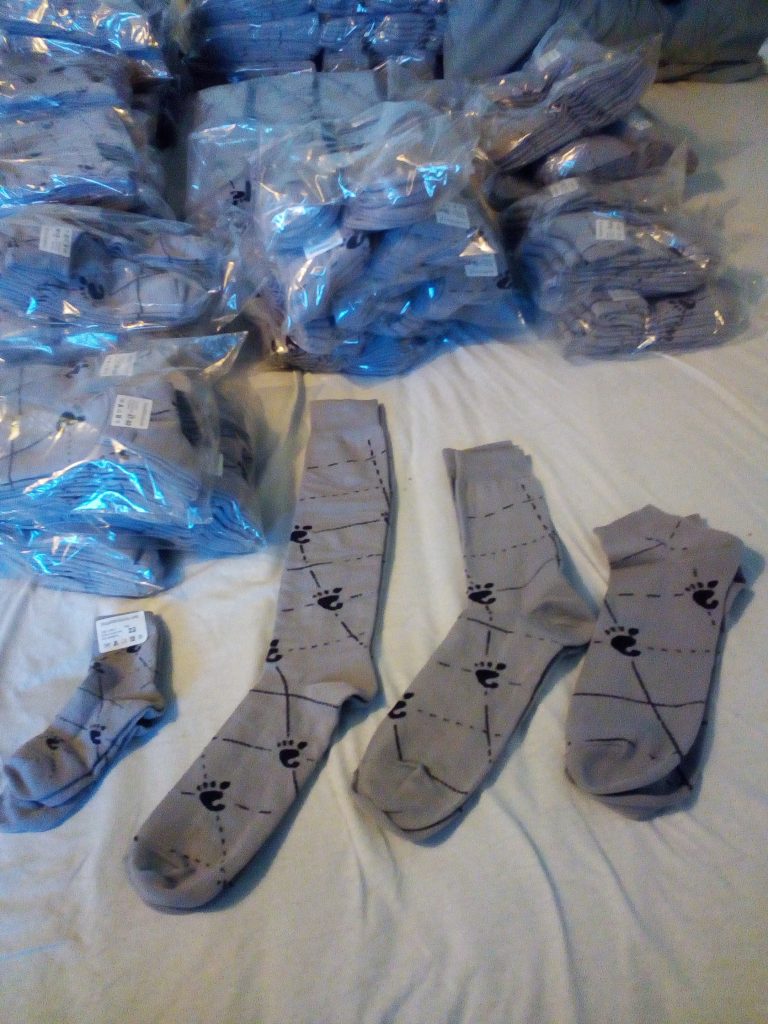 420 pairs of lovely GNOME socks ready to warm your feet. (CC-BY-SA 4.0)
Sunday went by with more booth-standing and then a GNOME Newcomer Workshop. We tried a new format which involved me matchmaking newcomers with existing GNOME developers from projects each newcomer was interested in. Instead of going big classroom style, the idea is to get more 1-on-1 and pair programming going during workshops. Thanks to Elias, Xaviju, Gwan and Florian for attending the workshop! I hope I'll get to chat with you in the chatrooms, or who knows maybe meet again at GUADEC 2018?
In the evening me, Tobias, David and Julian hung out in the apartment I had arranged where I cooked an oriental lentil soup with flatbread. Coming to GNOME Recipes soon™!