The GNOME 3.30 release video was announced earlier this week on Youtube. Additionally we now have a GNOME channel on Peertube by suggestion of Greg.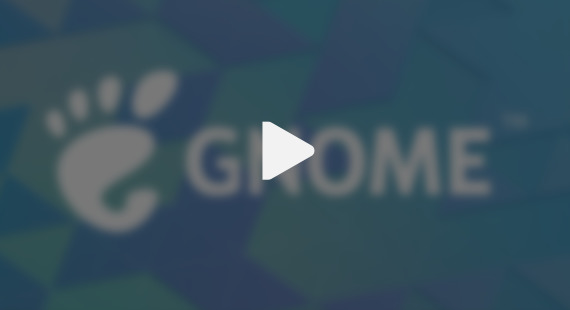 This marks the 10th release video for me which I find super exciting. The videos has been excellent platforms for me to learn and allowed me to reach a consistent level of production quality. For instance, check out the GNOME 3.12 release video which was my first video production.
Production moved to Gitlab
With each video I experiment with new workflows. Traditionally I have been involved in every step of the production apart from the voice-over with very few opportunities for others to step in and contribute. With Gitlab's powerful issue tracking system, this no longer needs to be the case. This has meant that I can spend more time on production in Blender and spread out the other aspects of production to the GNOME community. The work done ithisn the GNOME 3.30 Release video is covered by the following Gitlab issues:
The sheer number of participants should give you an idea how much big a relief opening the production has been for me. I still account for managing the production, animating the majority of the video and having a finger in most tasks, but it helps me focus my efforts on providing a higher quality result.
Future Challenges
There are still aspects of the production which are still not public. For example, I am not sharing drafts of the video prior to production which creates less feedback in the animation process and makes it harder for translation teams to provide adequate thistranslations in some cases. This is simply to avoid leaks of the production prior to release which has happened in the past and is a big pain point, considering the sheer effort everyone is putting into this. For next time I will experiment with releasing early stage work (animatics and sketches) to see if this could be a meaningful replacement.
For developers, there were many questions and issues regarding the process of screen recording which is documented in this issue. The production sets requirements to resolution and FPS which is not always possible for developers to meet due to hardware and software limitations. I would like feedback from you on how you think this went and how we might be able to improve the tooling. Let me know!
Finally, we have had two unforeseen events which caused the video to be delayed by 5 days. First, we are currently unable to convert subtitles for the release video due to a bug in po2sub. Secondly, the delay was caused by me and Simon having busy schedules close to the release date which is always hard to predict. However, the general policy here is to rather release late than release something unfinished. I am confident that as the Gitlab workflow matures and we improve how work is scheduled, these delays can be minimized.
Conclusion
I hope you enjoyed this insight into the release video production. If you are interested in participating or following GNOME 3.32 Release Video production, subscribe to the 3.32 Release Video Gitlab issue. Thanks to everyone who contributed this cycle!