Yesterday i arrived to Talca to attend to the Encuentro Linux 2006 and the kick ass event GNOME Day that is going to be held this Saturday, of course everyone is invited!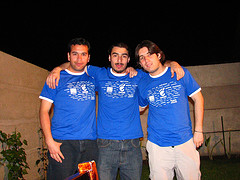 happy volunteers with GUADEC t-shirts
I don't know too much about Talca, so i travel to here by train and Felipe, Fabio and Eduardo, came to the train station for me, thanks a lot friends ;-). Later we went to the house of Fernando for having an Asado, eating choripanes and of course drink.



Horst, Fernando and Felipe during the asado of yesterday in Fernando's house.
Today will be a day with lot a fun, there's a lot of people here in the university so if you want to come, just do it.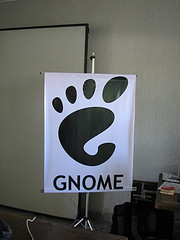 Our awesome GNOME banner, donated by Joshua (yeah we love him).