Given the location of this year's GUADEC many of us couldn't make it to the real event (or didn't want to because of the huge emissions), but since there's a relatively large local community in Berlin and nearby central Europe, we decided to have a new edition of our satellite event, to watch the talks together remotely.
This year we were quite a few more people than last year (a bit more than 20 overall), so it almost had a real conference character, though the organization was a lot more barebones than a real event of course.
Thanks to Sonny Piers we had c-base as our venue this year, which was very cool. In addition to the space ship interior we also had a nice outside area near the river we could use for COVID-friendly hacking.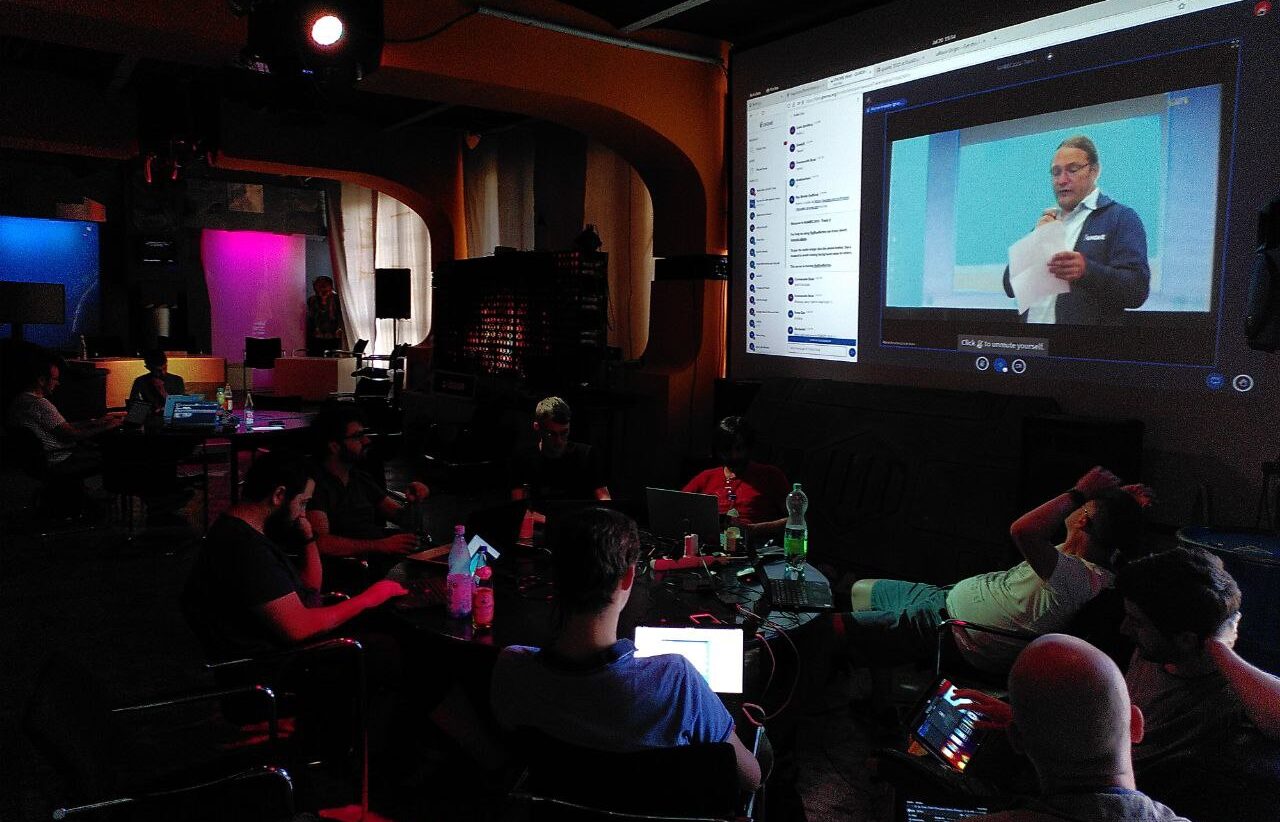 We also had a number of local live talks streamed from Berlin. Thanks to the people from c-base for their professional help with the streaming setup!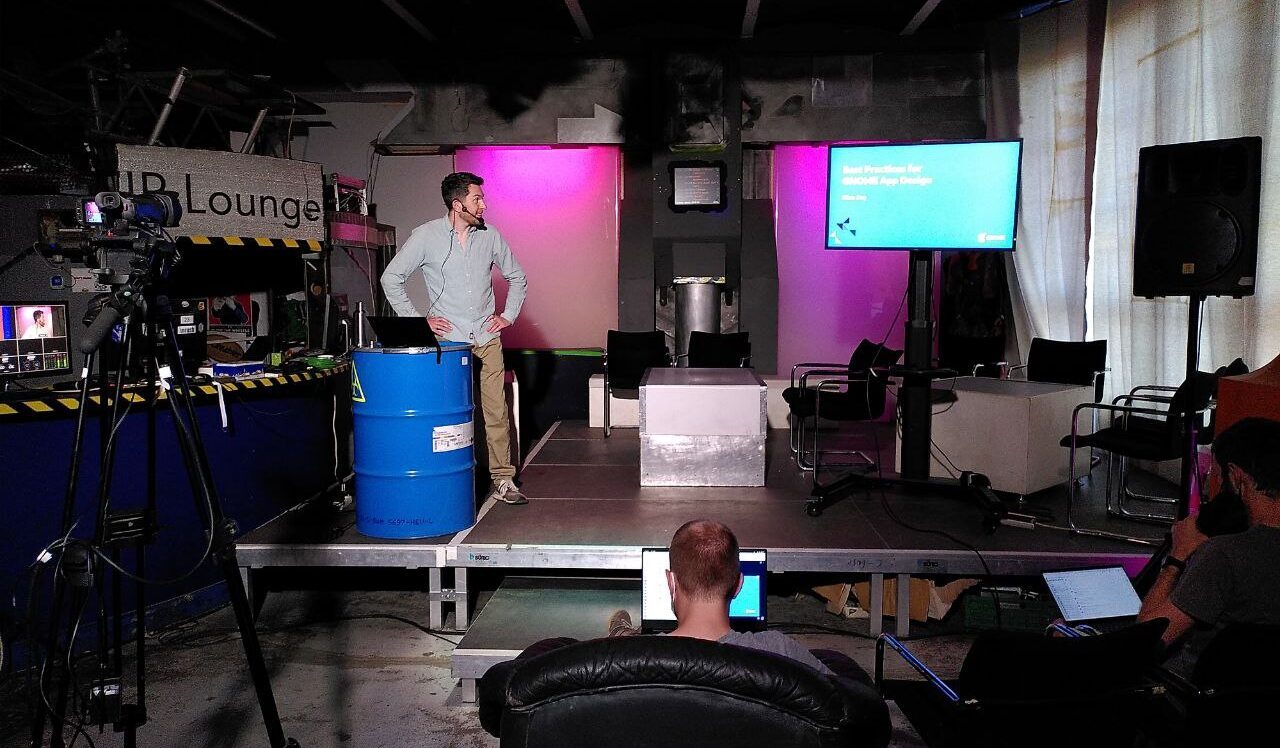 On Thursday I gave my talk about post-collapse computing, i.e. why we need radical climate action now to prevent a total catastrophe, and failing that, what we could do to make our software more resilient in the face of an ever-worsening crisis.
Unfortunately I ran out of time towards the end so there wasn't any room for questions/discussion, which is what I'd been looking forward to the most. I'll write it up in blog post form soon though, so hopefully that can still happen asynchronously.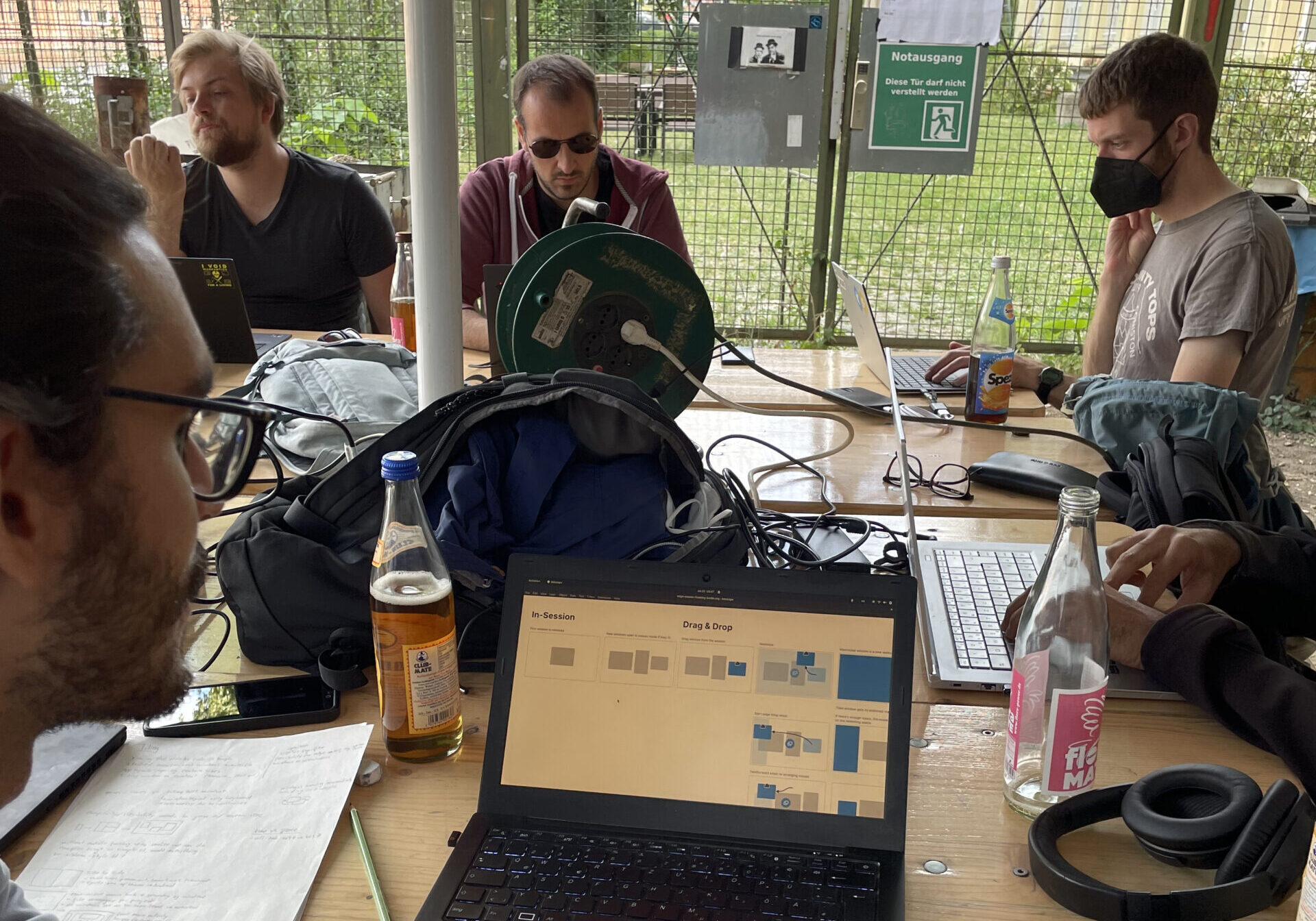 Since Allan, Jakub, and I were there we wanted to use the opportunity to work on some difficult design questions in person, particularly around tiling and window management. We made good progress in some of these areas, and I'm personally very excited about the shape this work is taking.
Because we had a number of app maintainers attending we ended up doing a lot of hallway design reviews and discussions, including about Files, Contacts, Software, Fractal, and Health. Of course, inevitably there were also a lot of the kinds of cross-discipline conversations that can only happen in these in-person settings, and which are often what sets the direction for big things to come.
One area I'm particularly interested in is local-first and better offline support across the stack, both from a resilience and UX point of view. We never quite found our footing in the cloud era (i.e. the past decade) because we're not really set up to manage server infrastructure, but looking ahead at a local-first future, we're actually in a much better position.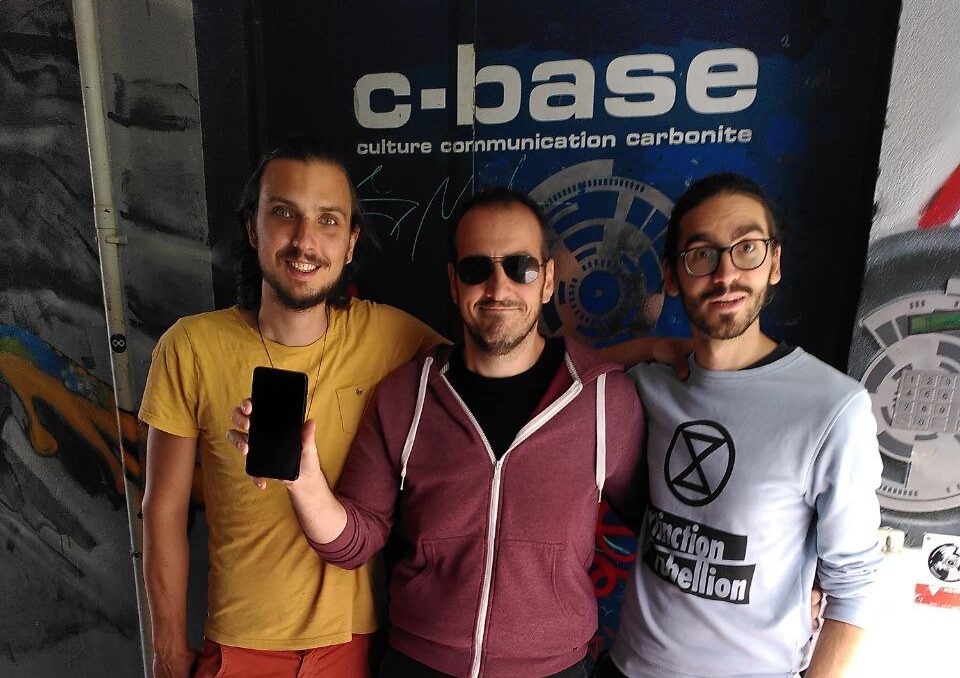 For some more impressions, check out Jakub's video from the event.
Thanks to everyone for joining, c-base for hosting, the GNOME Foundation for financial support for the event, and hopefully see you all next year!