The flags have been raised, summer has kicked in and GSoC is happening. I'm here to share with you what I have on the harddisk at the moment. I am working here and there on Polari, an IRC chat application.
Some days ago I picked up the task of revamping Polari's first-time-usage state. In Polari 3.16 a new user is presented with an empty window first time he opens Polari such as the figure below. The reason is that no rooms have been joined and no connections have been setup.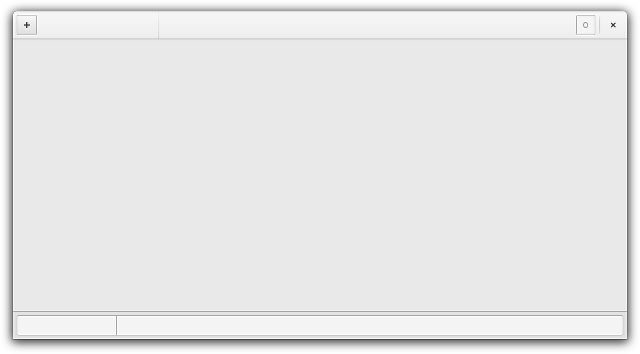 Polari's current way of saying "please add a connection and join a room to chat".
It might not immediately be obvious how to get started chatting with this thing, however. I took some inspiration from Calendar's recent initial setup designs by Allan Day and whipped it up with an old prototype by Carlos Soriano. Here's a video of the work so far.


Screenshots of the implementation in my initialSetup branch.
First time you open Polari, you will now be presented with a welcome dialog which will help you connect to one or more IRC servers. Furthermore, the empty main Window has been made more welcoming to newcomers. The Polari logo and title is there to communicate that this weird looking window in fact is the Polari app. Below a small hint presents the almighty '+' menu, so the user can start adding some rooms.
Existing Polari users won't see any of this of course. Once you have joined your first rooms, Polari will automatically join them next time you open it.