The past saturday we held the ninth GNOME reunion in the ucentral which is located in our lovely city of Santiago, I'm really happy to see again a couple of assistants of the past reunion, as i far i know some of them are already contributing doing some translations. Before we start i gave a small trip by GNOME 2.12 and show them the new characteristics of our dear project.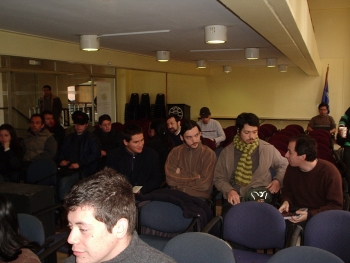 Some attenders
Sadly i can't stay until the end of the reunion, because i had a couple of things to do, sorry guys. oh yeah and one exhibitor didn't attend and even turn off his cell phone, dude you know the meaning of "responsibility"?, i guess not. Ok so Maybe the next reunion will be hosted at Concepción i don't know when but soon, stay tuned!.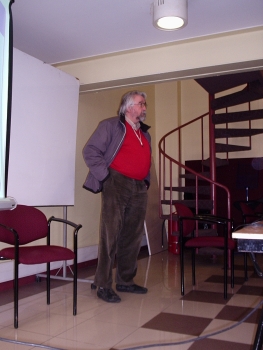 Horst von Brand talking about his experience with Free Software Development.