I've done the release team duty for the GNOME 3.13.3 release this week. As I often do, I took some screenshots of new things that I've noticed while smoketesting.
There is quite a bit of good new stuff in this release, starting with an rewritten and improved Adwaita theme that is now part of GTK+: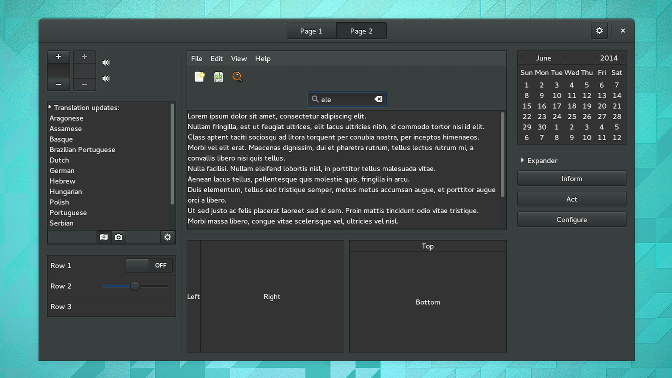 Next, I've noticed that our sharing infrastructure has become network aware, and lets you change what is shared depending on what network you're on: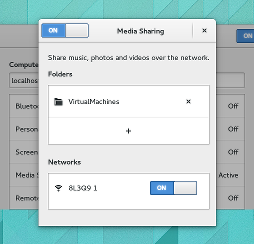 This works not just for media sharing, but for file sharing and screen sharing as well.
At the other side of media sharing, gnome-online-accounts has learned to set up access to the media servers in your local network: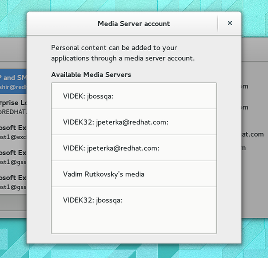 Among the applications, yelp and evince stand out with new, modern looks that fit in very well with the rest of GNOME: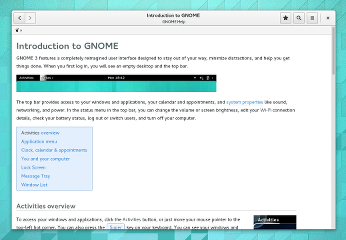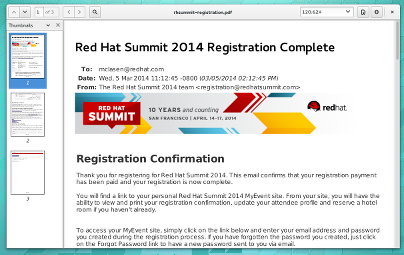 There are more things to discover that I could not capture in a screenshot. For example, I noticed that GNOME shell now remembers which workspace windows where on when you disconnect and reconnect external monitors.
If you want to learn more about GNOME 3.13.3, you can study the release notes (here and here) or you can try it out in Fedora rawhide. Richard has also set up a copr repository for F20.
This is also a good occasion to announce publicly that we are aiming to have GNOME 3.14 in Fedora 21 – it may be a little tight, schedule-wise (the GNOME 3.13.91 beta release happens on Sep 1, a few days after the beta freeze for F21), but we've been able to squeeze things in, in the past.