I am in San Francisco this week, for the second Westcoast Summit – this event was born last year, as a counterweight to the traditional GNOME summits that are happening every fall on the other coast.
Sunday was a really awesome day to arrive in San Francisco, my hotel is right around Market St, where this was going on: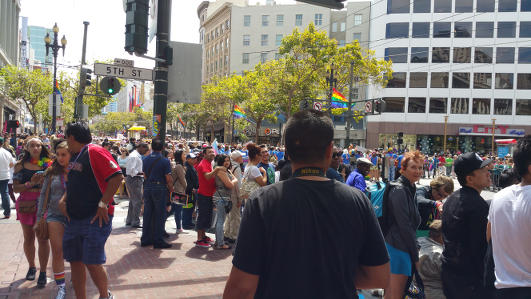 Maybe this inspired my choice of texture when I  wrote this quick demo in the evening:

Like last year, we are being hosted by the awesome people at Endless Mobile . And like last year, we are lucky to have the elementary team join us to work together and have a good time.
We started the day with a topic collection session: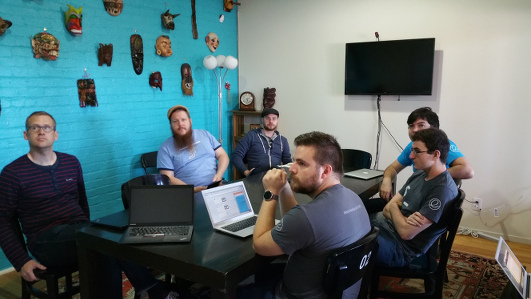 Since everyone was interested in sandboxing and xdg-app, we started with Alex giving an overview of the current status and ideas around xdg-app. Endless has done an experimental build of their own runtime, and (almost) got it working in a day. After the general sandboxing discussion had run its course, Alex and I decided to patch evince to use the document portal.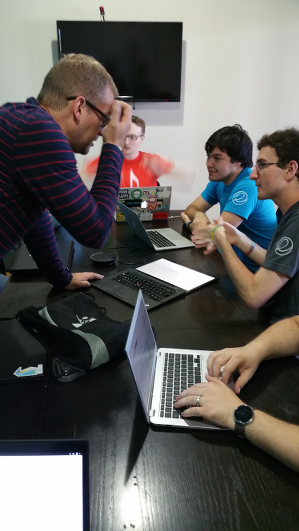 In the afternoon, we did a session on GTK+ topics, which produced a number of quick patches for issues that the elementary team has in their use of GTK+.
Later on, KentonVarda and Andy Lutomirsky of sandstorm.io came by for a very useful exchange about our approaches to sandboxing.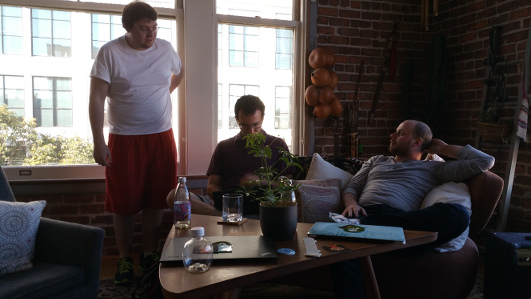 I have put some notes of todays discussions here.