As is my habit, I've taken some screenshots of new things that showed up in my smoketesting of the GNOME 3.15.90 release.Since we are entering feature freeze with the .90 release,  these pictures give some impression of whats in store for GNOME 3.16.
The GNOME shell theme has seen the first major refresh in a while. As part of this refresh, the theme has been rewritten in sass, and is now sharing much more code with the Adwaita GTK+ theme. Window decorations are now also sharing code between client-side and server-side.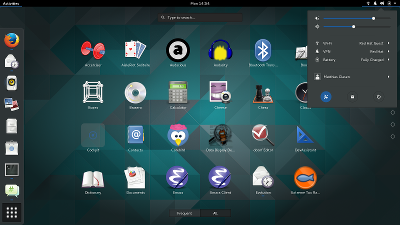 A long-anticipated redesign of notifications has landed just-in-time for 3.15.90. This is a major change in the user interaction. Notifications are now appearing at the top of the screen. The message tray is gone, old notifications can now be found in the calendar popup.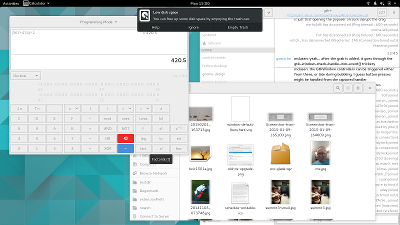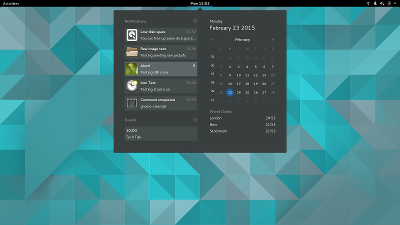 System integration has been improved, e.g in the area of privacy. We now have  a privacy page in gnome-initial-setup, which offers you to opt out of geolocation and automatic bug reporting: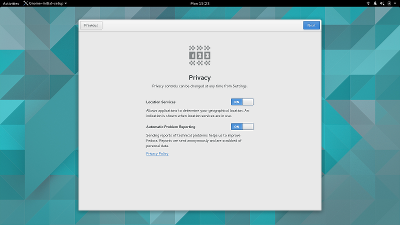 Outside of the initial setup, the same settings are also available in the control-center privacy panel.
The nautilus UI has received a lot of love. The 'gear' menu has been replaced by a popover, the list appearance is improved,
and file deletion can now be undone from a notification.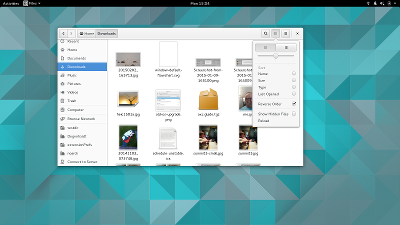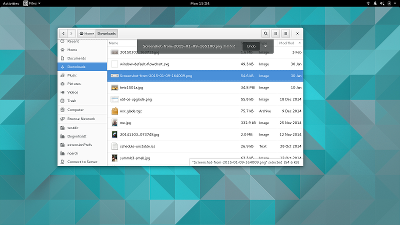 Other applications have received a fresh look as well, for example evince and eog: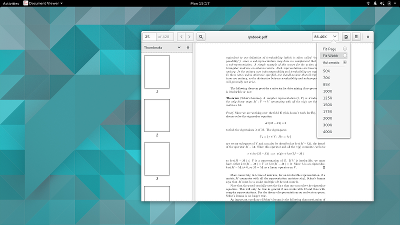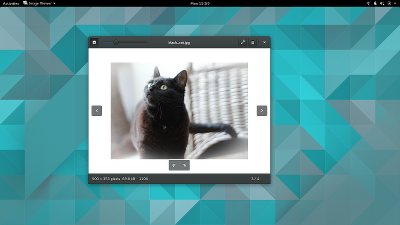 There will also be a number of new applications, here are a few: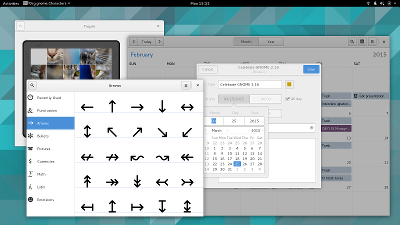 You can try GNOME 3.15.90, for example in Fedora 22 today. Or you can wait for GNOME 3.16, which will arrive on March 25.